After SBI, HDFC hikes term deposit interest rates
After SBI, HDFC hikes term deposit interest rates
Written by
Shiladitya Ray
Apr 27, 2018, 12:35 am
3 min read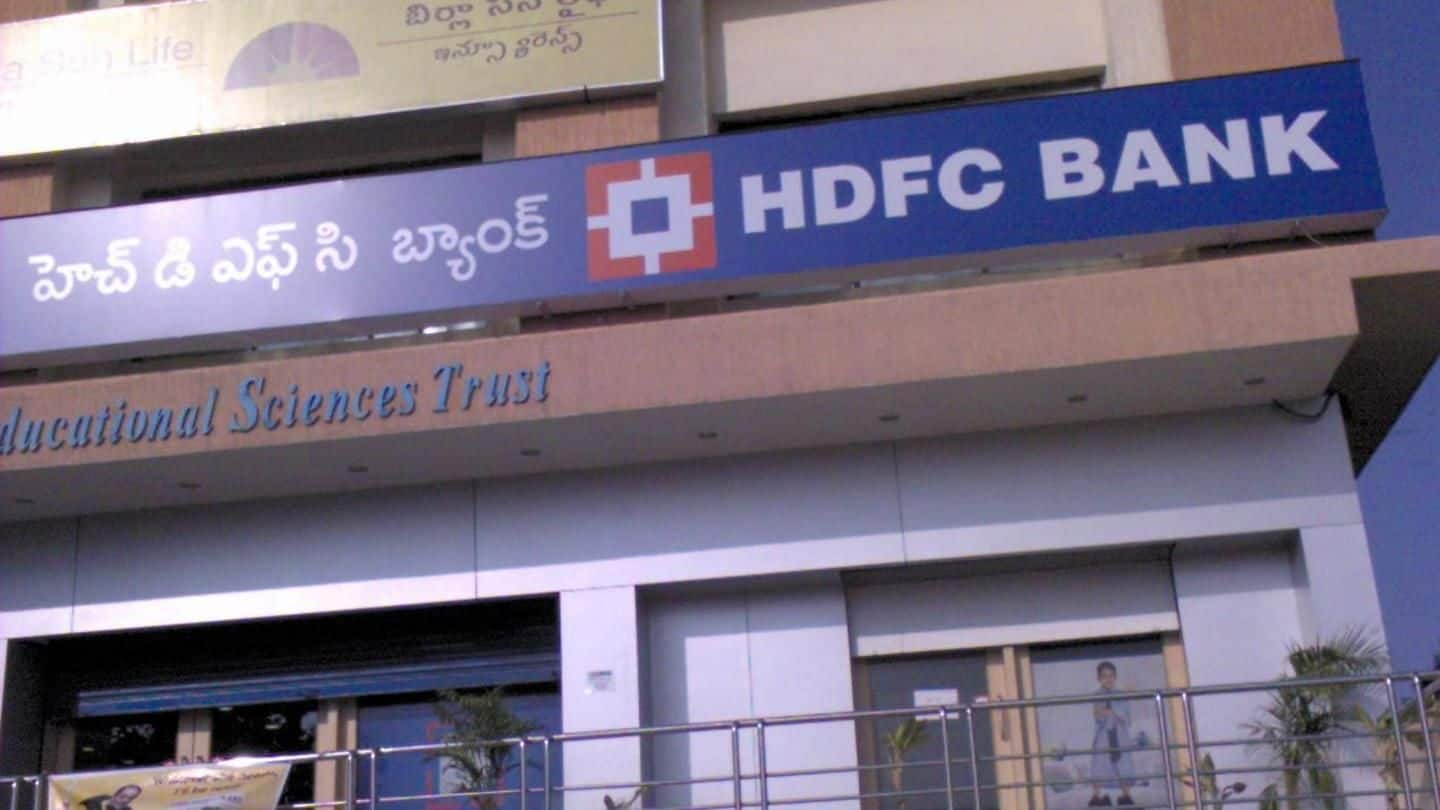 In a bid to increase its deposits, HDFC Bank has now hiked interest rates on term deposits by up to 100 basis points (one percentage point). In February, SBI had also hiked interest rates on term deposits by 50 basis points. Other banks are also expected to follow suit. Several reasons are driving term deposit rate hikes in India, say analysts. Here's more.
Check out HDFC Bank's revised term deposit rates
The following link provides a detailed list of the revised rates for term deposits in HDFC Bank: https://www.hdfcbank.com/personal/interest-rates
What the rate hikes by SBI, HDFC indicate
HDFC Bank is India's largest private lender in terms of market value, and, with a deposit base of Rs. 7.9 lakh crore, it holds a market share of around 7% of India's bank deposits. Despite their size, HDFC's, and earlier, SBI's rate hike to attract new deposits is a testimony to the fact that deposit growth in India is falling behind expansion rate in credit.
RBI data on bank deposits and bank advances
RBI data from March-end showed bank deposits in India to be at Rs. 115 lakh crore - a 6.7% increase, as opposed to a 15.3% increase in the previous fiscal. Meanwhile, bank advances grew by 10.3%, as opposed to 8.2% in the previous fiscal.
Reasons for sluggish growth of bank deposits in India
One major reason for sluggish growth in bank deposits is continued remonetization with customers continuing to withdraw cash a year after the demonetization. The resultant increase in currency circulation has translated into a decline in bank deposits. The consequent shrinking of surplus liquidity in the banking system, coupled with fears of an anti-inflationary RBI rate hike, has put banks under pressure to increase deposits.
Rate hike from RBI is expected
"The growth-inflation mix, coupled with rising risks to fiscal and a widening of the current account deficit beyond 2 per cent of GDP, would...give enough justification to the RBI for delivering a 25bps rate hike in June," said Deutsche Bank economist Kaushik Das.
Other pressures on term deposit rates
Analysts have cited other reasons which have put pressure on banks to increase term deposit rates. First, 10-year government bond yields continue to remain high. Second, yields from US government bonds have also recently risen considerably. Lastly, after the recent surge in crude oil prices, it's expected that the RBI will hike rates to curb inflation. Consequently, loan interest is also expected to increase.