RBI rolls out retail digital rupee: How to use it?
RBI rolls out retail digital rupee: How to use it?
Dec 01, 2022, 06:38 pm
4 min read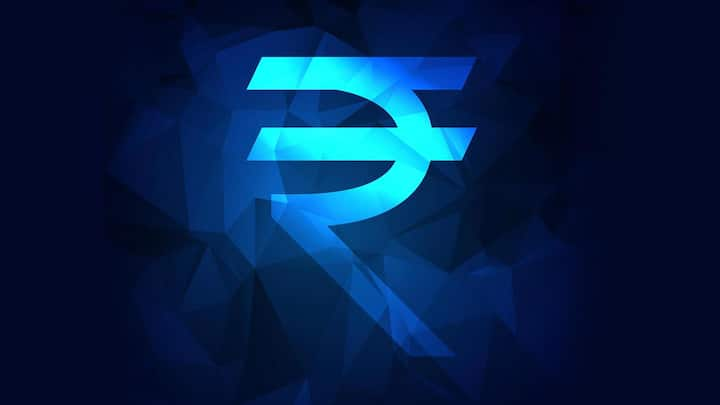 The Reserve bank of India (RBI) has started the rollout of the much-anticipated retail digital rupee (eRs-R) on a pilot basis in India. The pilot of this retail version of RBI's Central Bank Digital Currency (CBDC) currently involves select locations and banks. The project will happen in two phases. Let's take a detailed look at everything you need to know about the digital rupee.
Digital rupee or e-Rupee is nothing but the electronic version of the physical Indian Rupee. It can be exchanged one-for-one with fiat currency. In India, the RBI decided to issue two kinds of digital currency: wholesale and retail. The wholesale e-Rupee was launched on November 1, while the central bank began the rollout of the retail e-Rupee today.
Wholesale digital rupee is aimed at settling secondary market transactions
The wholesale e-Rupee or eRs-W is aimed at facilitating transactions between banks and banks and government. At the time of launch, the central bank said that the use case of eRs-W is settling secondary market transactions in government securities. Its purpose is to make inter-bank transactions seamless by reducing transaction costs. It preempts the settlement guarantee infrastructure.
Nine banks are involved in eRs-W pilot
The pilot of the wholesale digital rupee involved nine banks. They are State Bank of India, Bank of Baroda, Union Bank of India, HDFC Bank, ICICI Bank, Kotak Mahindra Bank, Yes Bank, IDFC First Bank, and HSBC.
Digital rupee offers settlement finality
Unlike the wholesale e-Rupee which was aimed at facilitating transactions between banks, the retail e-Rupee is for day-to-day transactions. The pilot covers only a closed user group (CUG) involving a select group of customers and banks. It can be used for both person-to-person (P2P) and person-to-merchant (P2E) transactions. Like cash, it offers settlement finality and can be converted into other forms of money.
Where can you buy retail digital rupee from?
In the initial phase of the retail e-Rupee pilot, four banks and four cities are involved. Interested users in Mumbai, New Delhi, Bengaluru, and Bhubaneshwar can get eRs-R from State Bank of India, ICICI Bank, Yes Bank, and IDFC First Bank. The central bank has launched a token-based CBDC, which means whoever holds it is presumed to own it.
Users can transact via a wallet provided by banks
Firstly, you don't need a bank account to buy digital rupee from the intermediaries (the four banks). You'll be able to buy them from the official site or app of the bank. Users will be able to transact eRs-R through a wallet provided by the participating banks. They can be stored on mobile phones or other devices.
Second phase will involve more banks and cities
In the second phase, the pilot will be extended to four more banks, namely, Bank of Baroda, Union Bank of India, HDFC Bank, and Kotak Mahindra Bank. Ahmedabad, Gangtok, Guwahati, Hyderabad, Indore, Kochi, Lucknow, Patna, and Shimla will also become part of the pilot.
Digital currency can be used for any transactions
You will able to share retail digital rupee with your friends and families. For this, however, you will need to use apps from the banks involved. You can use digital currency for all sorts of transactions, as there is a mandate from the RBI to accept it as legal tender. To pay merchants, simply scan the QR code at their disposal.
Is retail digital rupee the same as cryptocurrency?
At least a few of you might be wondering whether the retail digital rupee is the same as cryptocurrency. Well, for starters, they aren't. Unlike cryptocurrencies which don't have the backing of any institutions and are decentralized, digital rupee or any CBDC is backed by the central bank. CBDC has a fixed value and won't fluctuate, which is not the case with cryptocurrency.
Wholesale e-Rupee fails to generate excitement
RBI rolled out the wholesale digital rupee a month ago. However, it has failed to generate the expected excitement among stakeholders. Many banks are of the opinion that using the e-Rupee is the same as internet banking, which is already something users are comfortable with. Banks also think that without RBI's pressure no one will use it once the pilot is concluded.