Delhi: Air India employees 'forced' to vacate Vasant Vihar colony
Delhi: Air India employees 'forced' to vacate Vasant Vihar colony
Written by
Manzoor-ul-Hassan
Oct 04, 2022, 04:22 pm
2 min read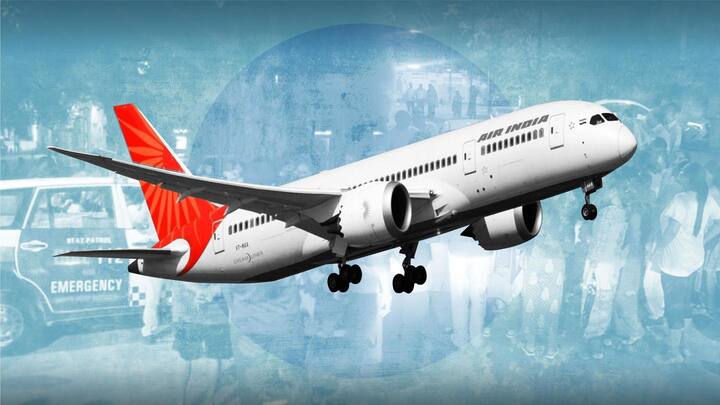 Residents of Air India Colony in Delhi's Vasant Vihar on Tuesday alleged basic facilities and water supply were cut off at their residential complexes in a bid to force them to vacate, Hindustan Times reported. Following Tata Group's ownership of AI, its employees were asked to vacate the premises by July. However, they moved court against this order, and the case is still pending.
Why does this story matter?
Notably, the Tatas set up Tata Airlines in 1932, which was renamed Air India in 1946. However, the government took control of the airline in 1953.
In October 2021, the government sold Air India to Tata Group's Talace Private Limited marking its return to the Tatas after 69 years.
Despite the handover to Tata Group, the airline's non-core assets—like housing colonies—remain with the government.
Basic amenities including water supply snapped, residents allege
According to residents of Vasant Vihar's AI Colony, the water supply there has been stopped, and the lifts weren't operating either. "Security and other maintenance-related staff is also being withdrawn and it appears that indirect restrictions are being imposed on those still living here," an anonymous resident told HT. The police were also called in as residents protested outside the colony late on Monday.
Delhi Jal Board denies role, says AI controls internal supply
Separately, a Delhi Jal Board (DJB) official said AI maintains the internal water supply, including a local reservoir, in the colony, adding that they only provide the water supply in bulk. "DJB has no role in this, and we have not disconnected the water supply," the DJB official stated. HT reported an Air India spokesperson refused to comment as the matter is sub judice.
Eviction notice sent to AI employees last year
In May 2022, nearly 2,000 AI employees were given nearly two months—until July 26—to vacate the government-owned staff colonies in Delhi and Mumbai. They were told failing to do so would result in penalties and the loss of retirement benefits. To recall, employees were also warned in October 2021 to leave staff colonies within six months after AI's disinvestment, which happened in January 2022.
Respite for Mumbai's AI Kalina Colony residents
Following AI's harsh decision, the employees earlier this year challenged the same in the Delhi High Court and Bombay High Court separately, where the cases are still ongoing. Meanwhile, the Bombay HC in September granted temporary relief to 565 Kalina Colony residents till October 28.