Aamir's 'Laal Singh Chaddha' trailer: Wholesome, yes. But where's novelty?
Aamir's 'Laal Singh Chaddha' trailer: Wholesome, yes. But where's novelty?
Edited by
Shreya Mukherjee
May 29, 2022, 09:57 pm
3 min read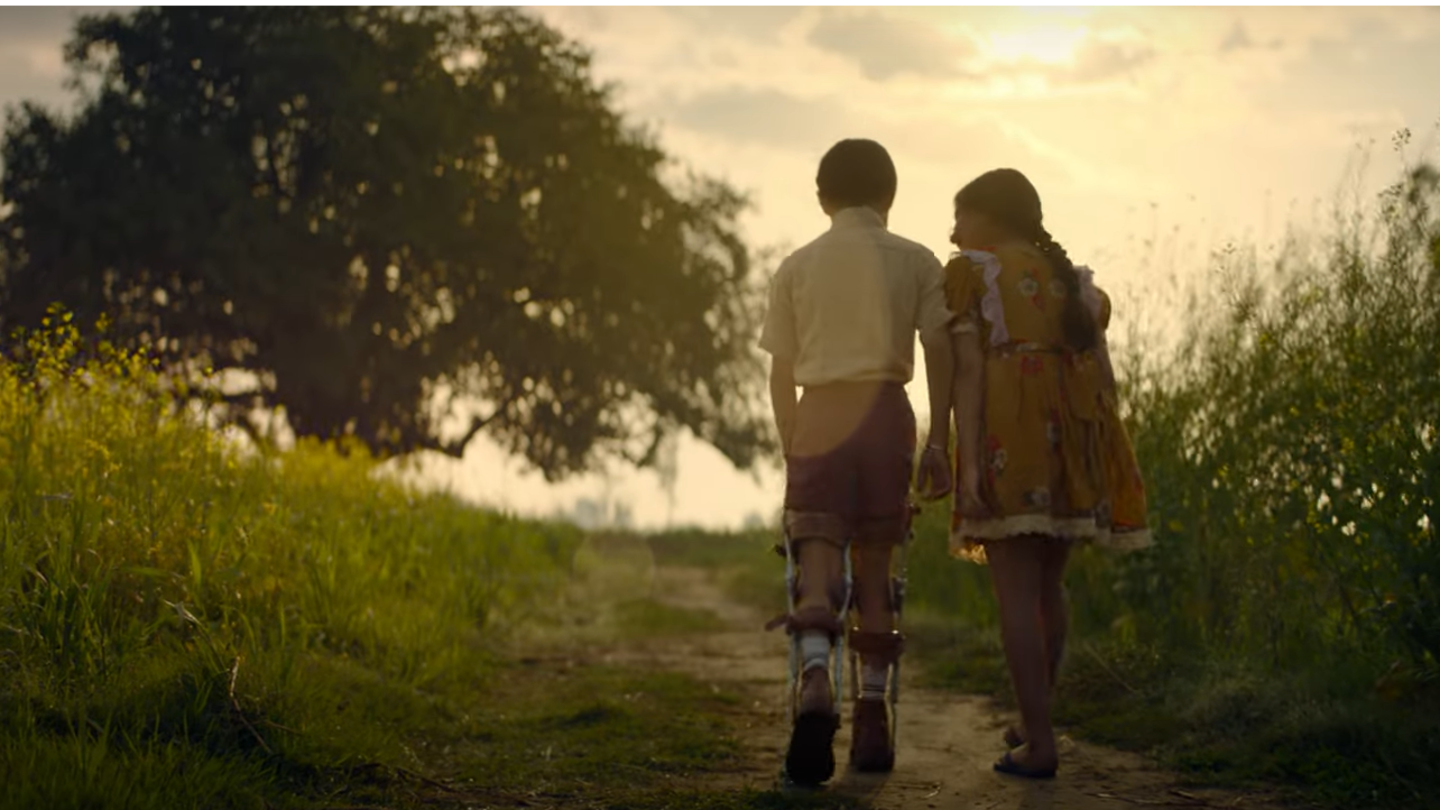 Actor Aamir Khan finally dropped the trailer for Laal Singh Chaddha on Sunday! As promised, the highly-anticipated trailer was released during the finale of the Indian Premier League 2022. Khan himself presented the trailer to the audience present at the Narendra Modi Stadium in Ahmedabad, Gujarat. While the clip had a lot of heart, sadly, it lacked any novelty. Here's a trailer breakdown.
Trailer introduces us to Singh, his doting mother
The 2:45-minute-long trailer opened with adult Singh sitting on a train, dressed in simple clothes, a pink turban, and worn-out shoes. Then, we went back to his childhood, where he walked with the support of leg braces. The clip also introduced his loving and protective mother (Mona Singh). We saw how Singh left his leg braces behind and joined the Indian Army.
Trailer is delightful mix of love, heartbreak
The trailer further introduced us to Kareena Kapoor Khan's Roopa, Singh's childhood sweetheart. In nearly three minutes, the trailer will make you feel every bit of the happiness, hope, love, and heartbreak that the characters go through. The film's soulful song Kahani plays in the background, setting the tone for the heart-warming trailer. However, some issues keep you from truly enjoying the clip.
If it doesn't offer something new, what's even the catch?
The first problem is its frame-by-frame resemblance with Tom Hanks' Forrest Gump. Yes, we know Laal Singh Chaddha is a remake of the 1994 classic, but the trouble with remaking films as big as this is that most of us have watched the original. Now, if the new movie doesn't offer something novel, what's even the catch? Next, we arrive at the bigger problem.
Why is Khan embodying same mannerism in every film?
The most uncomfortable bit of watching the trailer was witnessing Khan repeat his mannerisms and speech delivery from PK. Many netizens also found his acting similar to his Dhoom 3 role. It's a known fact that Gump had inspired Khan's portrayal of PK. Although we get the appeal, an actor of his stature emulating the same style in three different films is hardly justifiable.
Watch the trailer here and form your opinion
Details about the film's cast and crew
Laal Singh Chaddha also stars Naga Chaitanya and Sanjay Dutt, among others. The Advait Chandan directorial has been adapted to screen by Atul Kulkarni while Khan and his ex-wife Kiran Rao serve as its producers. The film's music has been composed by Pritam Chakraborty and Satyajit Pande has taken charge of the cinematography. It is scheduled to release on August 11, 2022.