'Cinema Marte Dum Tak' trailer is out! Details inside
'Cinema Marte Dum Tak' trailer is out! Details inside
Jan 17, 2023, 07:41 pm
2 min read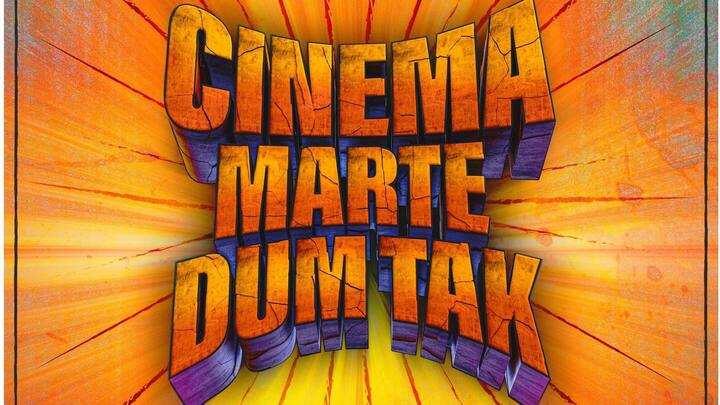 Love it or hate it, the 90s Bollywood era has to be credited for giving us a lifetime of memories. The nostalgia of watching kitsch and pop, and unadulterated 90s movies is unparalleled. Taking you on a ride to the 90s fringe B-grade industry, streaming platform Prime Video has announced its new docu-series Cinema Marte Dum Tak, with the launch of the trailer.
90s stalwarts come together to tell the tale 
It's a fair attempt by the creator Vasan Bala to take audiences back to the 90s! In the trailer, we see four stalwarts from the 90s—J Neelam, Vinod Talwar, Dilip Gulati, and Kishan Shah—coming together to share their first-hand experiences of the Hindi pulp cinema ecosystem barely known to us! A Vice Studios production, the series is divided into six episodes.
Have a look at the trailer 
Special appearance by Arjun Kapoor in the final episode
Toward the end of the trailer, we get a glimpse of actor Arjun Kapoor, who will appear in the final episode of this docu-series. He drops by to tell the viewers that the industry should not be dissected into 'B-grade' and 'C-grade' because that is reductive. Raza Murad, Mukesh Rishi, and Rakhi Sawant will also share their insights and lesser-known facts about the industry.
'B-grade' films are those that are made on a constricted or small budget. Contrary to popular belief, it is not pornographic in nature, but rather a commercial motion picture. The term specifically comes from the 1950s Hollywood industry and they refer to it as "a film intended for distribution as the unknown; the bottom half of a double feature, often in drive-in cinemas."
Details about the streaming
As the name suggests, the series is all for the love of cinema! The global premiere of the series will take place this Friday (January 20) on the streaming platform Amazon Prime. Do not forget to turn up for the magic of the 90s era, the awesome and awful moments, and some never-seen-before glimpses of our beloved industry.