Prince Harry 'emotionally underdeveloped,' says Meghan Markle's estranged sister Samantha
Prince Harry 'emotionally underdeveloped,' says Meghan Markle's estranged sister Samantha
Jan 21, 2023, 06:25 pm
3 min read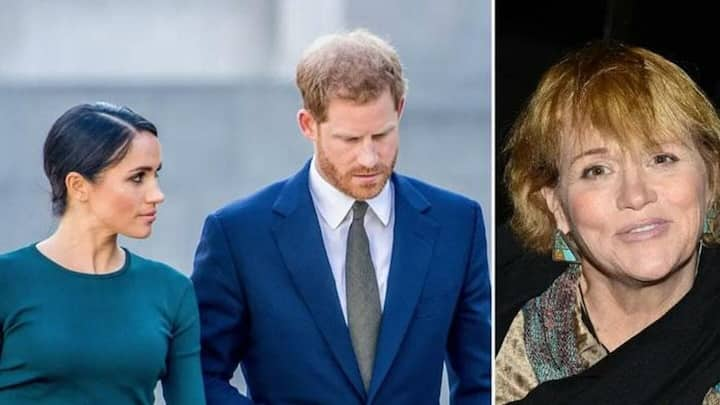 Prince Harry and Meghan Markle are almost always in the news these days. Now, days after the release of his tell-all memoir Spare on January 10, her estranged sister, Samantha Markle, has slammed Prince Harry in a recent interview, calling him an "emotionally underdeveloped" man who needed counseling. She further attacked him by saying that he was a shameless person.
Why does this story matter?
Britain's royals have always dominated the headlines, be it Queen Elizabeth II's reign or King Charles III and Princess Diana's relationship.
The Constitutional monarchy has been great fodder for the media, and ever since #Megxit, the media coverage of Prince Harry and Meghan Markle has increased.
From books to films to TV series, the British royals have always been the crux of many things.
Samantha's take on Prince Harry
On GB News's Dan Wootton Tonight, Samantha recently said Prince Harry lacked empathy, remorse, and shame. She added, "He is showing a clear disconnect with reality and is so emotionally underdeveloped that he can't move on from this stage where he has resentment over a whole host of issues." Calling his behavior delusional, she further claimed he was doing all this for attention.
Prince Harry's account on British royal family
Recently, the feud between the couple and the British royal family has seen a lot of mudslinging, especially after Prince Harry said that he was treated as a "spare" son by his father, King Charles III. Earlier, Prince Harry had also spoken about an incident when the heir to Britain's throne, Prince William, physically attacked him over his marriage to Markle.
Prince Harry demanded an apology from royals
Prince Harry earlier demanded an apology from the royal family for the treatment meted out to him and his wife. He told The Daily Telegraph, "You (royals) know what you did, and I now know why you did it. And you've been caught out, so just come clean." Besides Spare, the couple's recently-released Netflix docu-series Harry & Meghan also garnered a lot of traction.
The couple's relationship with the late Queen
British broadcaster Gyles Brandreth released his book Elizabeth: An Intimate Portrait last year, where he claimed Queen Elizabeth II was more concerned about Prince Harry's well-being and called the couple's explosive Oprah Winfrey interview and Netflix deal "television nonsense." After the Queen's death, however, Markle told Variety they shared a warm bond, and she described the monarch as a "shining example" of female leadership.