COVID-19 vaccine should be free, says Infosys co-founder Narayana Murthy
COVID-19 vaccine should be free, says Infosys co-founder Narayana Murthy
Written by
Siddhant Pandey
Nov 18, 2020, 04:11 pm
3 min read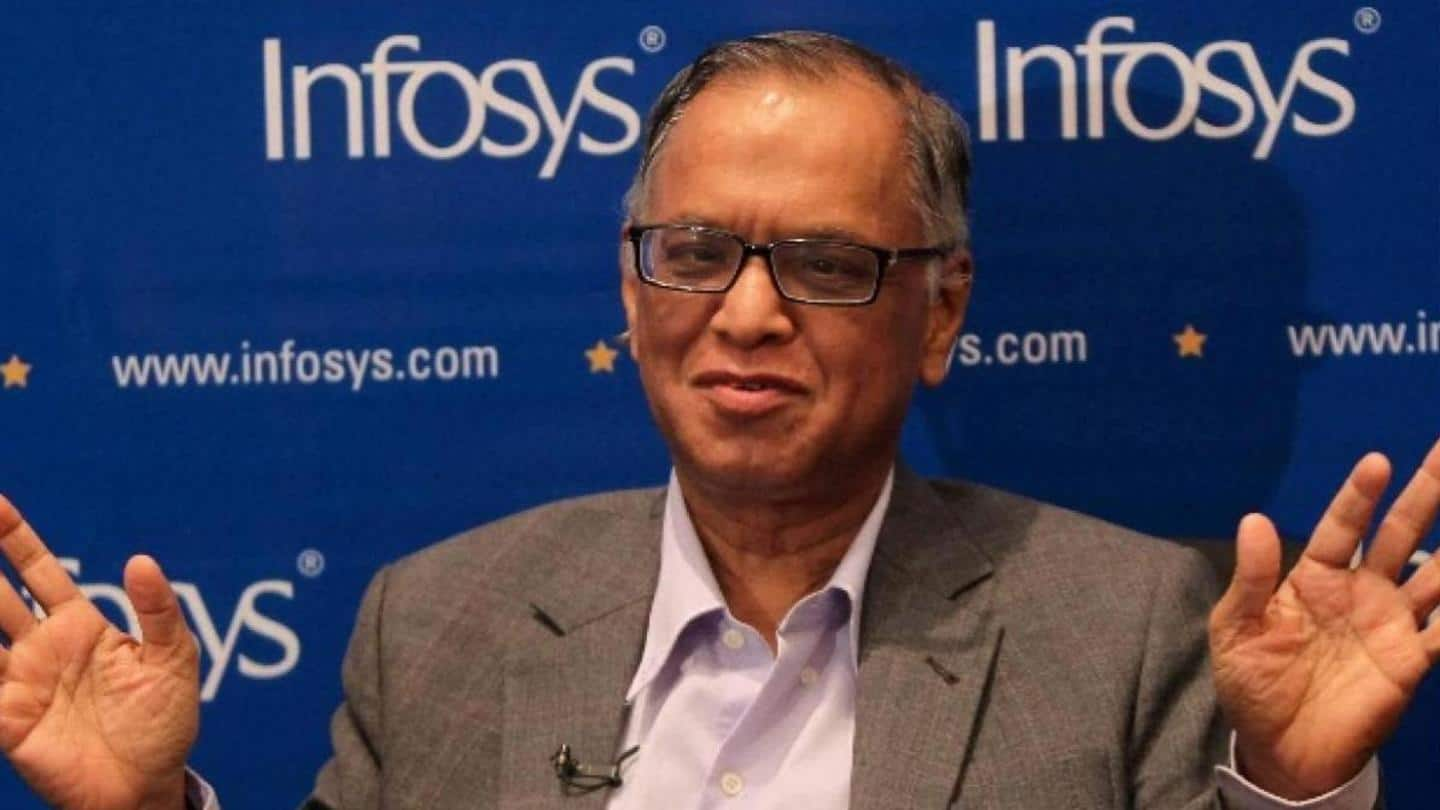 A vaccine for COVID-19, whenever one becomes available, should be made free of cost for everyone, Infosys co-founder NR Narayana Murthy has said. Murthy, 74, said that everybody should be vaccinated for free in the interest of "public good." The COVID-19 pandemic, which has been raging for nearly a year, has sickened 55.6 million people globally and has left 1.3 million dead.
'Vaccine manufacturers should be compensated by UN'
Speaking to The Economic Times [paywall], Murthy said, "I believe (COVID-19 vaccine) should be a public good and everybody should be vaccinated free. These vaccines should be free for the entire population on the planet." He added, "All vaccine-producing companies should be compensated by the United Nations or the individual countries for their cost and not for huge profits."
Companies that can bear cost should give free vaccines: Murthy
Murthy further said that companies that can bear the cost should give the vaccine for free. The UN Security Council members should share a major part of this cost, he suggested. Notably, leading vaccine candidates of firms Moderna and Pfizer both require two doses, i.e., India would have to procure nearly three billion doses for its 1.3 billion people.
How bad is the outbreak in India?
According to the Union Health Ministry, as of Wednesday morning, India reported a total of 8,912,907 COVID-19 cases, after 38,617 new cases were registered in the previous 24 hours. India is the world's second worst-hit nation in the outbreak. The total case count includes 4,46,805 active infections, while 83,35,109 people have recovered. The death toll has also risen to 1,30,993 with 474 new fatalities.
Moderna's vaccine found 94% effective; Pfizer's over 90% effective
Among the leading vaccine candidates are Moderna and Pfizer's mRNA vaccines, which have been found 94.5% and over 90% effective respectively. The central government has indicated that it may not procure Pfizer's shots at all, citing the cold storage requirement for the vaccine. Earlier on Tuesday, an official had told ET that India may have access to Moderna's vaccine through the global COVAX facility.
India hoping to rely on 5 locally-tested vaccines
India is hoping to rely on the five locally-tested vaccines: AstraZeneca-Oxford University's vaccine candidate dubbed 'Covishield' in India; Bharat Biotech's COVAXIN; Zydus Cadila's ZyCoV-D; Russia's Sputnik V; and Biological E's vaccine candidate. India has not signed advance purchase agreements with global or domestic manufacturers yet.
Murthy against permanent WFH; backs reopening of schools
Murthy also told ET that he does not support permanent work-from-home. "Let us remember most houses in our country are small and getting a secluded place at home where you can focus on work is difficult," he said. He backed the reopening of schools for short durations with adequate safeguards. Further, on the economic front, he said several sectors are showing signs of revival.