Indian women losing uteruses over illiteracy, unemployment
Indian women losing uteruses over illiteracy, unemployment
Jul 12, 2019, 03:06 pm
5 min read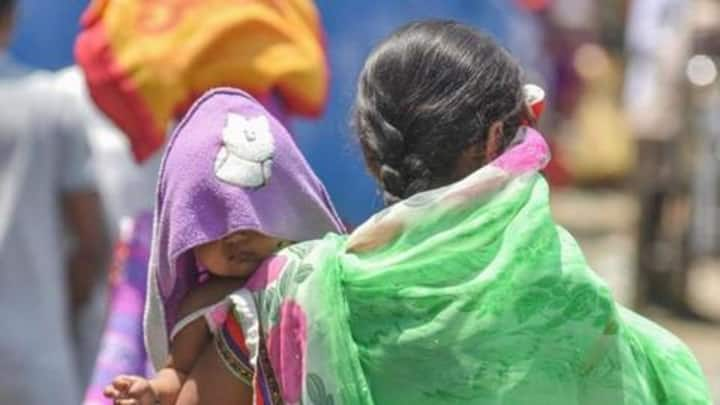 A few months ago, there were reports of several cases of hysterectomies (surgical removal of the uterus) among women sugarcane cutters in Beed, Maharashtra. Notably, there has been a surge in unwarranted hysterectomies for many years in various parts of the country, as the practice becomes normalized. The real problem, though, is the exploitation of poor, uneducated women.
Beed women can't afford losing employment over menstruation; undergo hysterectomy
In Beed, sugarcane is often harvested by married couples in jodis with shifts stretching up to 14-16 hours/day, The Times of India reported. During menstruation, period pains affect productivity. Skipping work overall costs both the woman and husband a day's wage (Rs. 100-200). As a result, women get their uteruses removed to make themselves more employable. Naturally, hysterectomies come with a host of problems.
Many migrate to different district to work in sugarcane fields
According to BBC, every year, tens of thousands of poor families, hailing from Beed, Osmanabad, Sangli, and Solapur districts of Maharashtra, migrate to the state's western districts, the "sugar belt," for six months to work in sugarcane fields as "cutters."
Hysterectomies conducted to treat uterine fibroids, endometriosis
To note, hysterectomies are one of the most common non-obstetric surgeries in several parts of the world. They are conducted to treat uterine fibroids, endometriosis, etc., and given the side-effects, are sort of a "last resort." The side-effects include hormonal imbalances, fatigue, faster aging, early menopause, and other ill-effects among young women. The surgery can itself cause complications like infection, blood clots, etc.
Hysterectomies a lose-lose situation for women
Since hysterectomies are relatively costly, women take loans for the surgery, risking debt, with no significant improvement in productivity. They still experience fatigue and pains from the procedure and have to put in more hours to repay the debt.
Women forced to undergo hysterectomies to avoid pregnancies from rape
However, in Beed, women, most of whom are in the age group 20-40, are undergoing these surgeries to stop menstruating and get back to work. Additionally, a 2016 Reuters report revealed that women in Beed were being forced by families to undergo hysterectomies as a means of sterilization to prevent unwanted pregnancies caused by repeated sexual abuse of women laborers by supervisors and landowners.
Married girls below 18 also forced to undergo hysterectomies
To make matters worse, girls under 18 are forced early into marriage (only married couples are employed) so they could harvest sugarcane. The marriages result in pregnancies and teenage girls suffer miscarriages, upon which, they're told: "a hysterectomy is the only fix."
36% of women in Beed have had wombs removed
Further, a 2018 Maharashtra State Commission for Women survey of 200 women revealed 36% women in Beed had had hysterectomies. In 2019, the public health department conducted another survey of 271 women, stating 21% women underwent the procedure, adding 85% of these hysterectomies were conducted at private hospitals. In Maharashtra, however, only 2.6% underwent hysterectomies, lower than the national average, 3.2%, NFHS-4 (2015-16) reported.
Hysterectomies common in Andhra Pradesh, Telangana, Bihar, Rajasthan
Apart from Beed, hysterectomies are also common in other states to profit off of women's suffering. Reportedly, the practice is also common in the states of Chhattisgarh, Telangana, Andhra Pradesh, Bihar, Rajasthan. In 2011, 16,000 women in Bihar opted for hysterectomies to avail insurance benefits. In Andhra Pradesh and Telangana (previously a part of the former), the story is a bit different.
8.9% women Andhra Pradesh underwent hysterectomies; highest in India
Reportedly, 8.9% women in Andhra Pradesh and 7.7% in Telangana underwent hysterectomies, including many under 40. A 2007 Andhra Pradesh Rural Development Report recognized the role of unqualified rural medical practitioners (RMPs) in "mobilization of women from villages" for hysterectomies- a costly procedure. The malpractice was first reported by Center for Action Research and People's Development (CARPED), a Hyderabad-based NGO, circa 2005.
Forced to undergo surgery for minor issues like white discharge
In the two states, women, mostly from underprivileged, have been frightened into hysterectomies at private hospitals by instilling the fear of cancer. Women, even teenage girls, were made to undergo the surgery for facing minor issues such as abdominal pains or white discharge, which are easily curable. In some cases, complications from the surgeries even resulted in death, Quartz reported.
Government scheme banned private hospitals from performing hysterectomies
Meanwhile, under the Ayushman Bharat - Pradhan Mantri Jan Aarogya Yojana, the Centre banned private hospitals from conducting procedures such as cesarean sections, hysterectomies, and treatment for mental illnesses, The Week reported. However, many argued for regulation in the private sector instead.
NCW issued notice to Maharashtra Chief Secretary; state initiates probe
Returning to Beed, in April this year, the National Commission for Women sent a notice to Maharashtra's Chief Secretary, seeking legal action against perpetrators. In June, the Maharashtra Health Department initiated a probe into the matter. However, the exploitation of women by the medical sector is a superficial issue. It's the vicious cycle of illiteracy, unemployment, and child marriage that need to be tackled.