Who knew these ingredients could be used in cocktails!
Who knew these ingredients could be used in cocktails!
Jan 20, 2023, 05:50 pm
2 min read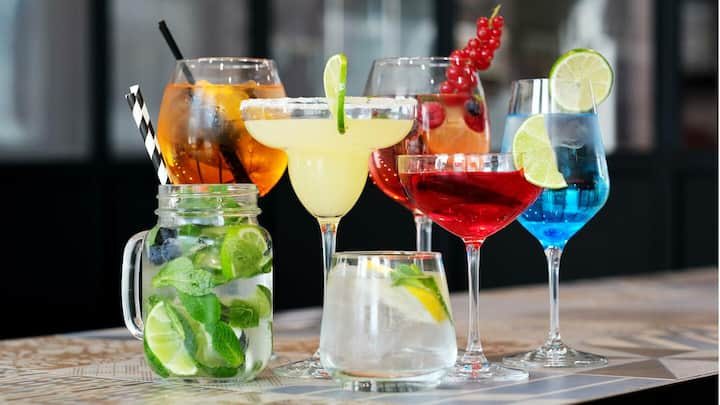 Not all cocktails are marvelous, some might seem weird. The possibility of mixing and twisting drinks to make a cocktail is limitless. Some mixologists are taking the mixing game a notch higher by coming up with bizarre ingredients to jazz up their drinks. We are here to share some of the strangest cocktail ingredients with you. Take a look.
Gold has an innate quality to make any drink appear luxurious. Edible gold flakes or dust are garnished over cocktails. Though safe to consume in small quantities, gold is pretty much tasteless and has no nutritional value. There are already a few drinks available in the market which come infused with gold. Drinks like Goldwasser and Smirnoff Gold are packed with dazzling gold flakes.
Pizza inside alcohol might sound crazy, but many people actually pay to drink it. Bartenders at a London bar called Bunga Bunga came up with this concept where they add pizza to a gin-based cocktail. The drink is called Margherita. Another cocktail, called Pepperoni Passion, is a vodka-based cocktail. It was created by London Cocktail Club owner JJ Goodman.
Quite an explosive ingredient, isn't it? Not gunpowder, but its smoke is used to infuse the drink. Created by bartender Grant Collins, the cocktail originated from Gunpowder Plot Cocktail at Hilton's Zeta Bar in Sydney, Australia. For this cocktail blend, gin is infused with gunpowder flavors and then shaken up with Fernet-Branca, a traditional herbal digestive, and egg whites.
Some cocktails even come garnished with bacon. A cocktail called 'Eggs and Bacon' offered by FIG in Santa Monica, United States is made using bacon-infused gin. Another cocktail, called 'Bacon Old Fashioned' can be found on the menu at the New Leaf Restaurant and Bar in New York City. It is made with maple syrup, bitters, and bacon-infused bourbon.
Looking for an ocean-inspired cocktail? The seaweed cocktail is all you need. This drink was created by Jordan Link who worked at Perilla restaurant in New York, United States. This cocktail has a bit of a salty aftertaste. You have to keep seaweed in soju, for two days before mixing it with sake, muddled cucumber, and ginger syrup and serving the cocktail.