Flavorful mocktail delights to try at home during winters
Flavorful mocktail delights to try at home during winters
Written by
Meera Venugopal
Jan 18, 2021, 12:05 am
3 min read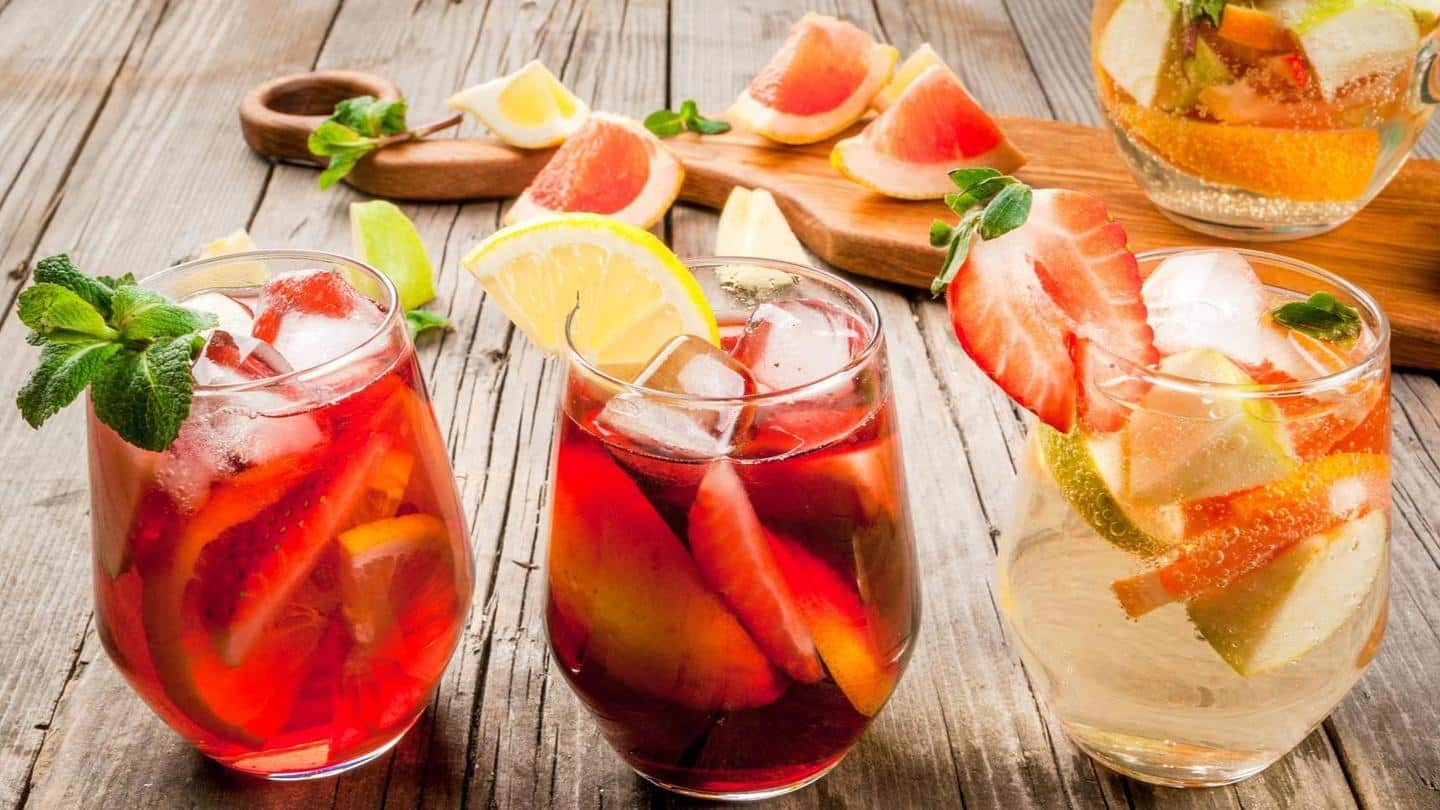 Fancy a change from your regular cocktails? Have a teetotaler friend who doesn't go beyond Diet Coke? Not sure what to serve a pregnant friend? Fret not, we have got you covered. For all the times you have been guilt-tripped by a friend who opts for lemonade at every gathering, spice up your next party with these quick, zesty mocktail recipes.
Aromatic Mulled Apple Jpice with cinnamon stick and clove
First, heat one liter of fresh apple juice in a saucepan. To this, add the zest of one orange, one cinnamon stick, two cloves, and three star anise pods. Simmer for 5-10 minutes. Sieve the drink and sweeten with sugar, honey, or maple syrup. You can either directly pour into mugs or add a cinnamon stick and clove while serving for that extra spice.
Give the classic mojito a pomegranate twist
Bring one cup of sugar and two cups of water to a gentle boil in a saucepan. Stir until the sugar dissolves, and add a few mint leaves. Switch off the flame and let it steep for 2 hours. In a glass, mix about 60ml pomegranate juice, 60ml lemonade, and sugar syrup to taste. Top it off with ice, mint leaves, and pomegranate seeds.
The all-time favorite Virgin Mary for all the tomato lovers
In a saucepan, add about 250ml tomato juice, one teaspoon of lemon juice, a dash of Worcestershire sauce, 1/4th teaspoon of horseradish powder, a pinch of salt, pepper, and a few drops of hot sauce. Bring the juices to a boil. Simmer for a minute. Let it cool. Place crushed ice in a glass and pour the drink. Garnish with celery and mint leaves.
Virgin Ginger Mimosa mocktail: Perfect in both summer, winter
In a pitcher, add half a glass of chilled and fresh orange juice, one teaspoon of maple syrup, one glass of ginger ale, thinly sliced fresh ginger, and a sliced orange. In a glass, place a handful of crushed ice and pour in the juice. This virgin ginger mimosa mocktail is perfect for a hot, summer day or a cool, winter evening.
Have a creamy rich serving of Lamplighter's Inn
If you are in for a slightly heavier drink, then look no further than this recipe. In a cocktail shaker or a mixer, add 45ml heavy cream, 45ml sugar syrup, half teaspoon ground coffee powder, 15ml lemon juice, 15ml egg white, and sparkling water. Shake well. In a glass, add some ice and pour the strained juice. Garnish with coffee beans or chocolate pieces.