Visit these places to get patriotic feels this Republic Day
Visit these places to get patriotic feels this Republic Day
Jan 24, 2023, 06:27 pm
3 min read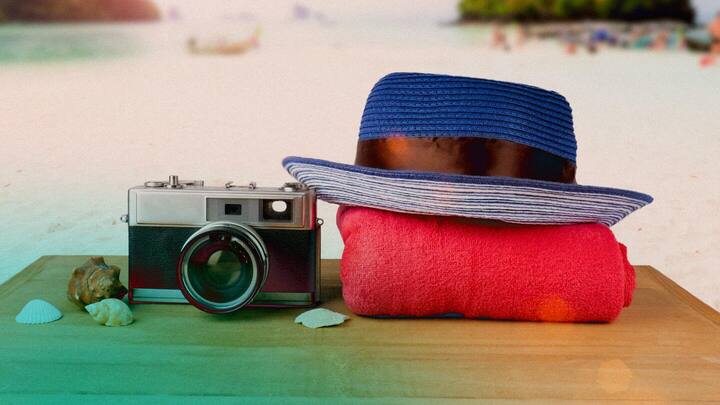 India will celebrate its 74th Republic Day on January 26, Thursday this year. Although we spend this national holiday watching the Parade on TV, you can do something different his time. Take a leave on Friday, and get a long weekend starting Thursday morning. Attention travel bugs! You can plan a short trip with family or friends to the following places of national importance.
India Gate and Red Fort in Delhi
Every year on Republic Day, a grand parade passes the India Gate while the national flag is hoisted at the Red Fort with great patriotic fervor. India Gate is a war memorial that honors 70,000 plus martyred soldiers of the British Indian Army. Red Fort is a UNESCO World Heritage Site built by Emperor Shah Jahan when he shifted his capital to Delhi.
Wagah border and Jallianwala Bagh in Punjab 
Situated on the border between Punjab in India and Lahore in Pakistan, the Wagah border is a place known for its flag-lowering ceremony that has been happening every day ever since 1959. Another place that every Indian should visit is the Jallianwala Bagh. The place is still stained with the blood of hundreds of innocents who were brutally massacred by General Dyer in 1919.
Sabarmati Ashram in Gujarat
Sabarmati Ashram in Gujarat is another place that holds tremendous importance in our hearts. Situated gracefully on the banks of Sabarmati River, the ashram was the epicenter of the Swadeshi movement led by Mahatma Gandhi. To date, it continues to be a spiritual destination for those seeking peace and serenity. This place is a must-visit for every Indian.
Cellular Jail in Andaman & Nicobar Islands
The Britishers used the Cellular Jail situated in Andaman & Nicobar Islands to lock up Indian freedom fighters. Many notable freedom fighters like Batukeshwar Dutt, Yogendra Shukla, and Diwan Singh Kalepani, were jailed here. Every evening, a light and sound show commemorates the freedom fighters who spent their final days imprisoned here. The place still echoes the strength of our heroes.
Jhansi Fort and Chauri Chaura Shaheed Smarak in Uttar Pradesh
The Jhansi Fort is nestled in the historic city of Jhansi where Rani Laxmibai, also known as Rani of Jhansi, set the mutiny against British Rule in India in 1857. The Kadak Bijli cannon used during the mutiny still rests on the premises of the Fort. Another popular place that reminds us of the freedom struggle is the Chauri Chaura Shaheed Smarak in Gorakhpur.