#NewsBytesWeeklyRecap: Living robots, Windows 10 bug, AI-based Maths Solver, more
#NewsBytesWeeklyRecap: Living robots, Windows 10 bug, AI-based Maths Solver, more
Written by
Shubham Sharma
Jan 19, 2020, 11:26 am
3 min read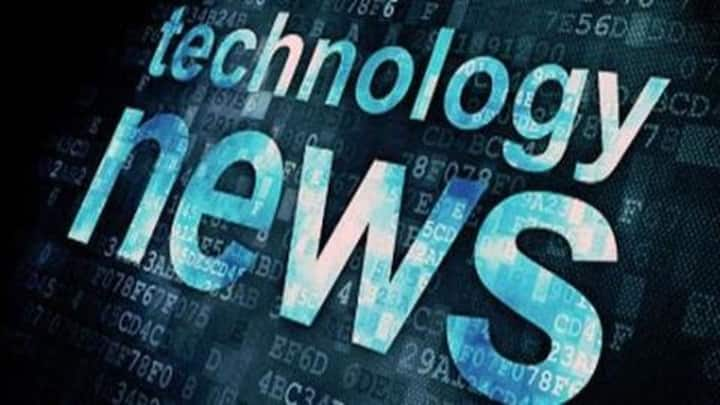 This week, we have witnessed some major developments in tech. Scientists developed living, self-healing robots, and ISRO launched a new satellite, while Microsoft launched a handy tool to solve complicated maths problems using AI. Even a new MacBook model and critical Windows 10 flaw came to light. Let's look back at the biggest stuff from this past week.
ISRO launched GSAT-30, scientists developed Xenobots
ISRO launched its first satellite of 2020 in the form GSAT-30. The telecommunications spacecraft, which will replace ISAT-4A, has been designed to provide broadcasting services over the Indian mainland and extended coverage over Australia, parts of Asia, and the Middle East. Along with this, a team of scientists also created Xenobots, blob-like living, self-healing machines that could be used for delivering drugs into the body.
Problems came up with Windows
Windows made headlines this week, although for two different reasons: the end of life and security. First, Windows 7 lost official support from Microsoft, which means it won't get security updates anymore. Secondly, Windows 10, the OS which Windows 7 users are supposed to upgrade to, was found carrying a vulnerability that could make malicious programs look legit. A fix is available now.
Microsoft launched Maths Solver, revamped Edge Chromium
Despite the issues, Microsoft did try to get some good PR with new products: an AI-powered Maths Solver and Chromium-based Edge. The Maths Solver is available for Android and iOS, while the Edge browser is available on all platforms, including Windows, macOS, Android, and iOS.
Then, there were updates from Twitter, Facebook
In the social media category, Facebook began the initial rollout of its redesigned desktop website for some people and also introduced a feature to alert users about third-party logins with their Facebook account. Meanwhile, Twitter's co-founder Jack Dorsey shared a disappointing piece of news in a Wired video by claiming that Twitter will never probably get a button to edit tweets.
Facebook may not show WhatsApp ads anytime soon
Along with this, a report from WSJ indicated that Facebook has also dropped the plan to show ads in WhatsApp for now. The company is said to have disbanded the team working on WhatsApp ads, but there's still no confirmation from the social network.
New MacBook surfaced online, iPhone 12's capabilities detailed
Among other things, Apple made headlines, thanks to a Eurasian Economic Commission (EEC) filing that indicates that the company is working on another MacBook, possibly a Pro model with the upgraded scissor-switch keyboard. Additionally, a separate report from Macworld indicated that Apple's upcoming A14 Bionic chip will make iPhone 12 nearly as fast as the MacBook Pro, with multi-core benchmark scores crossing 5,000.
Finally, there were some interesting hardware launches, leaks
In the smartphone segment, OPPO F15 and Honor 9X were the latest entrants in the market. Honor, a Huawei sub-brand, even launched MagicWatch 2, a smartwatch powered by Kirin A1 chip, and smart band dubbed Honor Band 5i. Apart from that, Google's mid-ranged Pixels surfaced in new codename leaks as well as OnePlus 8 Pro was spotted on Geekbench, complete with key specifications.