I was struggling to breathe: Paulo Dybala on coronavirus nightmare
I was struggling to breathe: Paulo Dybala on coronavirus nightmare
Mar 28, 2020, 01:01 pm
2 min read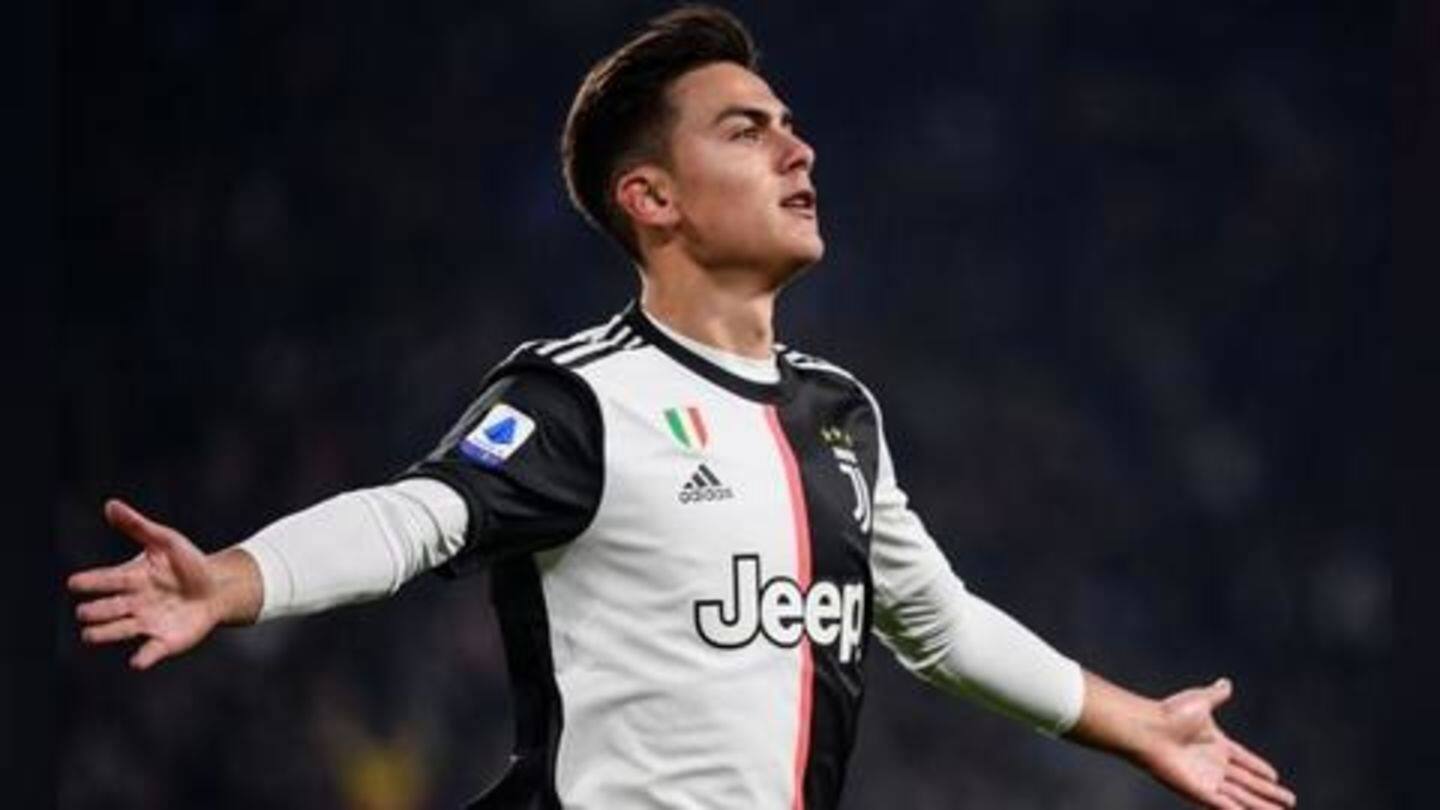 Juventus star Paulo Dybala has revealed how he struggled to breathe after contracting the coronavirus which has gone on to claim lives of more than 27,000 people around the world. Dybala plays in the Serie A in Italy and the nation is badly impacted with over 9,000 deaths. Here's what the Argentine star went on to say.
Dybala had contracted the virus and announced it last week
The Argentine international announced last Saturday he was one of three Juventus players to catch the virus. Earlier, Daniele Rugani and Blaise Matuidi were the players infected with the virus. Dybala had also confirmed that besides him, his girlfriend was also infected. He tweeted to confirm the same and thanked everyone about the messages.
I was struggling to breathe, says the Juve star
Dybala revealed how he wasn't well after getting infected and what he felt during that phase. "I feel better now after some strong symptoms," the 26-year-old Dybala told JTV channel. "A couple of days ago I was not well, I felt heavy and after five minutes of movement I had to stop because I was struggling to breathe.
Dybala netted 13 goals this season
Dybala has netted 13 goals in all competitions this season. He also scored a goal in Juventus' last game against Inter Milan before Serie A and all sport in Italy was suspended. For someone as fit as Dybala at the age of 26, the virus shook him. It's a big relief that the player has now recovered.
Now I can move and walk, says Dybala
Dybala said he can move and walk now now. "Now I can move and walk to start trying to train, because when I tried in the past few days I started to shake too much," he revealed.
Several Juventus stars have left Turin
Several Bianconeri stars have left Turin amid the ongoing coronavirus crisis. The likes of Cristiano Ronaldo, Gonzalo Higuain, Miralem Pjanic and Douglas Costa have also been allowed to travel back to their home countries in recent weeks.