Charles III formally proclaimed King of United Kingdom
Charles III formally proclaimed King of United Kingdom
Written by
Manzoor-ul-Hassan
Sep 10, 2022, 03:24 pm
3 min read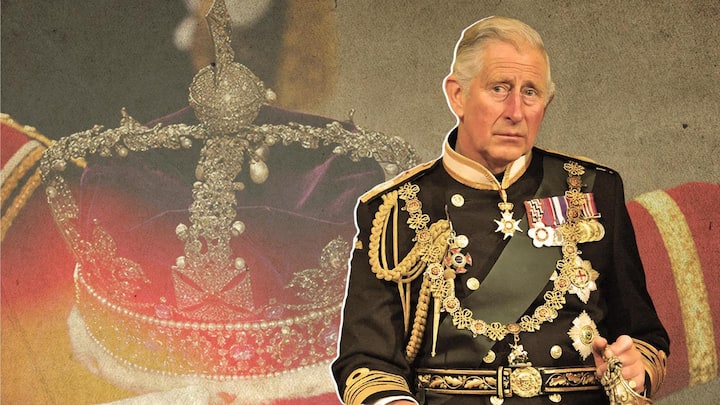 Charles III was officially declared King of the United Kingdom (UK) on Saturday in a ceremony at St. James's Palace in London. The event at the palace, a Tudor royal house near Buckingham Palace, was aired for the first time. He was accompanied by his wife, the Queen Consort, and his eldest son, Prince William, who is now Prince of Wales at the ceremony.
Why does this story matter?
The longest-serving British monarch, Queen Elizabeth II, passed away on Thursday after serving as the ruler for seven decades.
The Queen had reportedly been on a summer break in Scotland since July and had been experiencing trouble walking and standing since October last year.
The 96-year-old had named Charles as her successor, who, interestingly, had been the longest-serving heir to the crown.
Official proclamation finalized by Accession Council
According to the BBC, Charles ascended to the throne after his mother, Queen Elizabeth II, died on Thursday. However, in accordance with the laws, the Accession Council was convened to issue an official declaration of the successor. To recall, the Queen died at the age of 96 in Balmoral, a royal estate in Scotland. She was the oldest monarch and Britain's longest-reigning monarch.
Proclamation will be read to public in several capital cities
As per reports, the proclamation accompanied by gun salutes will also be read publicly in other capital cities of the United Kingdom. "I am deeply aware of this great inheritance and of the duties and heavy responsibilities of sovereignty which have now passed to me," Charles said while addressing the Accession Council comprises of politicians, bishops, and senior officials.
Watch video of proclamation held at St James's Palace
His Majesty The King will be proclaimed at the Accession Council at 10:00 today at St James's Palace.

Watch live:

— The Royal Family (@RoyalFamily) September 10, 2022
King exhibits devotion as he arrives in London
The new King had shown his dedication and devotion to public duty as soon as he arrived at Buckingham Palace. Despite his mother, Queen Elizabeth II, passing away the day before, he went straight into his new responsibilities. He personally greeted hundreds of citizens, met with Prime Minister Liz Truss, and delivered a nationally televised address.
Vow of everlasting service like 'Queen Mother'
In his first address to the nation, Charles paid homage to his mother and vowed lifelong service like her. "As the Queen herself did with such unswerving devotion, I too now solemnly pledge myself, throughout the remaining time God grants me, to uphold the Constitutional principles at the heart of our nation," he said. He pledged to serve everyone with loyalty, respect, and love.