US: Computer glitch grounds 400 flights, efforts on to restore
US: Computer glitch grounds 400 flights, efforts on to restore
Jan 11, 2023, 05:48 pm
1 min read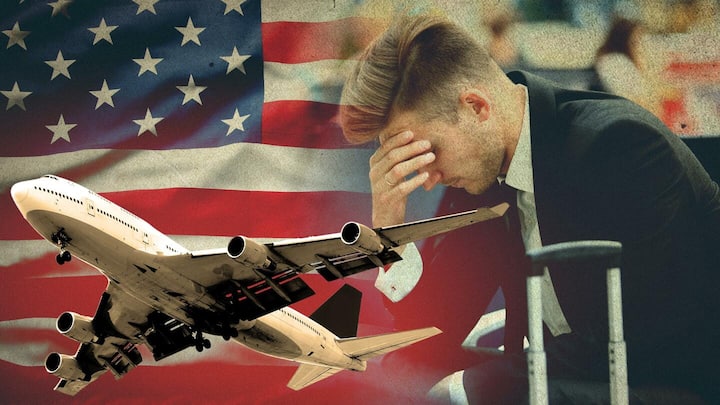 A critical system of the US Federal Aviation Administration (FAA) reportedly suffered an unprecedented disruption, resulting in all flights being grounded across the country on Wednesday. The FAA issued an advisory saying the US Notice to Air Missions (NOTAM) system "failed" and that engineers were working to bring it back online. Around 400 interstate and international flights from the US were affected.
Reloading system, operations still limited: FAA
Cleared Update No. 2 for all stakeholders: ⁰⁰The FAA is still working to fully restore the Notice to Air Missions system following an outage. ⁰⁰While some functions are beginning to come back on line, National Airspace System operations remain limited.

— The FAA ✈️ (@FAANews) January 11, 2023
All domestic operation paused for few hours
The FAA stated that it was "performing final validation checks and repopulating the system". It added that it would provide frequent updates on the progress. In another update, it said that all airlines were asked to pause domestic operations until 9 am Eastern Time (7:30 pm IST). "Stranded" fliers took to Twitter to share their experience after the outage delayed their flights.
NOTAM alerts flight personnel about potential hazards along a route
NOTAM is a critical system that alerts pilots and other flight personnel about potential hazards along a route, such as birds, runway closures, or other obstacles, and the status of airports across the country.
Many flights were canceled altogether
Uh oh. The claim is the FAA @FAANews is now going to do a hard reset of their systems. Last time they had to do this I was when Oklahoma system flooded.

😱

— dj patil (@dpatil) January 11, 2023