Vladimir Putin not suffering from serious ailment: Russian foreign minister
Vladimir Putin not suffering from serious ailment: Russian foreign minister
Written by
Srishty Choudhury
May 30, 2022, 05:33 pm
3 min read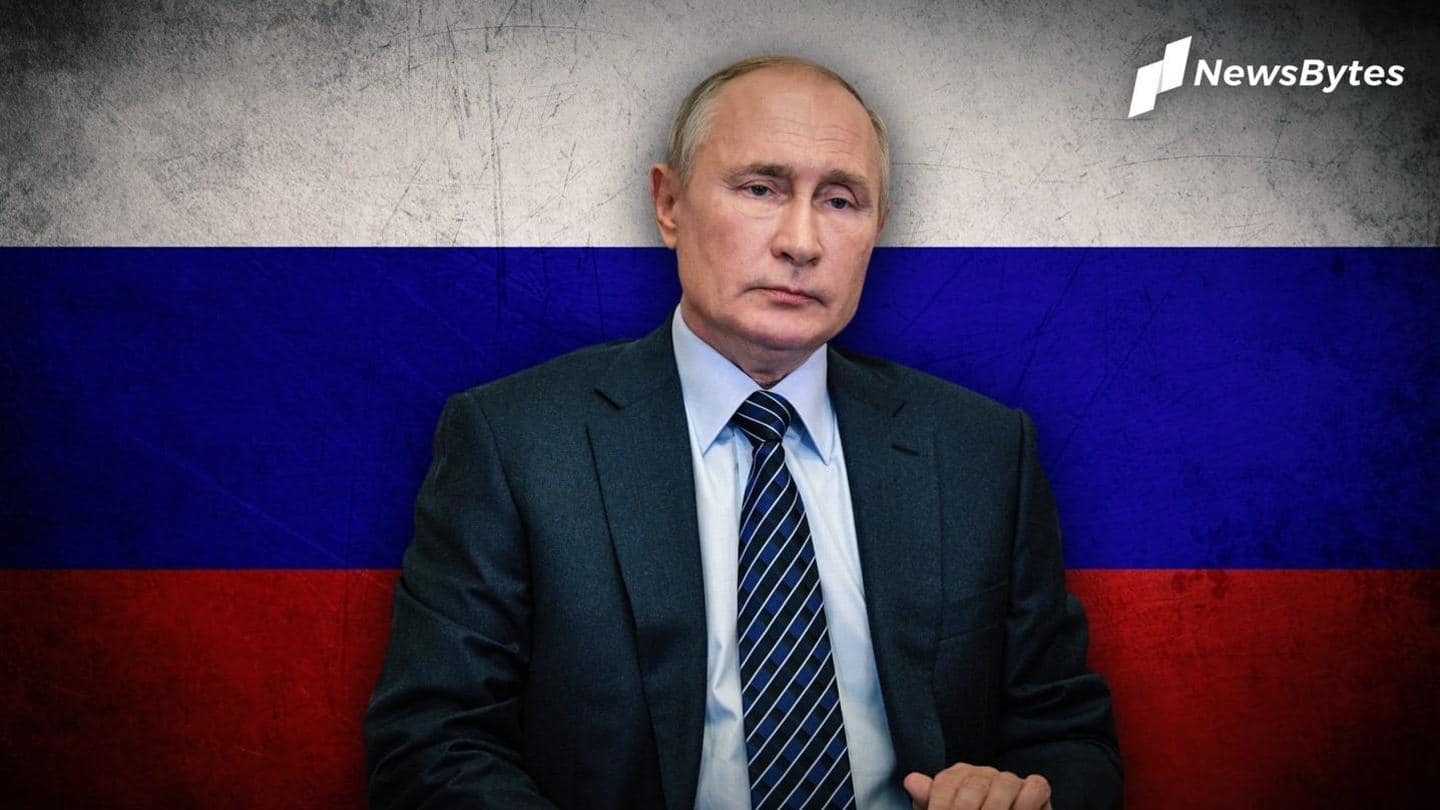 Amid speculations of Russian President Vladimir Putin suffering from a serious illness, the country's Foreign Minister Sergei Lavrov on Sunday denied the same, claiming there were no signs that pointed to any such ailment. To recall, former British spy Christopher Steele claimed a few weeks ago that Putin was "seriously ill." Meanwhile, the Russian invasion of Ukraine entered its 96th day on Monday.
Why does this story matter?
Since the invasion of Ukraine, rumors about Putin's "ill health" have intensified as he reportedly appeared frail at several public events.
He is said to be suffering from either Parkinson's disease or cancer.
At the Victory Day parade (May 9), he was seen covering his legs with a thick blanket to combat the relatively mild 9 °C weather. He was reportedly spotted coughing too.
Lavrov says there's no sign of ailment
Interestingly, the Kremlin has been all too private about Putin's health. He will turn 70 this October. When asked about his illness, Lavrov told French broadcaster TF1, "I don't think that sane people can see in this person signs of some kind of illness or ailment." Asserting Putin was fine, Lavrov said, "You can watch him on screens, read and listen to his speeches."
Ukrainian President Volodymyr Zelenskyy visits Kharkiv
Meanwhile, Ukrainian President Volodymyr Zelenskyy on Sunday visited Kharkiv, for the first time since the invasion in February. The president also dismissed Kharkiv's security chief "for not working to defend the city from the first days of the full-scale war, but thinking only of himself." Zelenskyy didn't name the official but said that when others toiled hard, he hadn't worked effectively.
Zelenskyy inspected damaged buildings, took stock of situation
Zelenskyy inspected damaged residential buildings in Kharkiv and took stock of the situation in the region from the military and law enforcement agencies, per a statement on the Ukrainian presidential website. He also said the country's infrastructure would be modernized and the new residential buildings would have bomb shelters, reported Xinhua news agency. "We have to find funds, credit lines," he further said.
Ukraine, Russia battle in the east
Moreover, Russian forces stormed the eastern city of Sievierodonetsk in Ukraine on Sunday. It is an important industrial hub. Moscow has had several unsuccessful attempts earlier. Calling the situation "indescribably difficult," Zelenskyy said that the Russian forces had done a lot of damage to the city. Also, the Russian forces are trying hard to capture the strategically important Donbas region in the east.