UK's first satellite fails to reach orbit due to 'anomaly'
UK's first satellite fails to reach orbit due to 'anomaly'
Jan 10, 2023, 07:58 pm
2 min read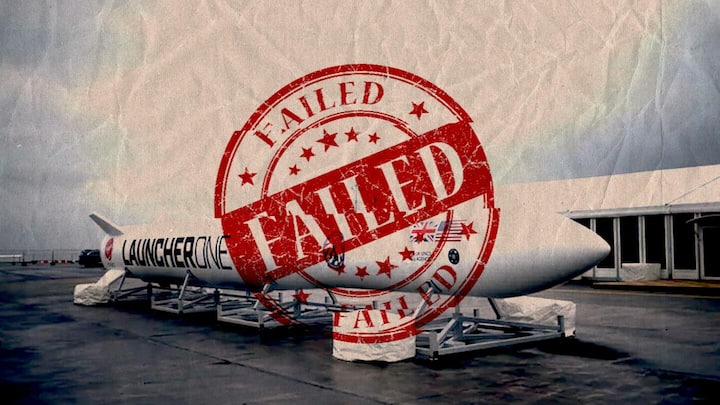 The UK and Western Europe's first attempt to launch a satellite from its soil failed after an "anomaly" prevented it from reaching orbit on Tuesday. The "horizontal launch mission" carried out by Virgin Orbit attempted to send nine small satellites into space from a 21 m rocket attached below the wing of a modified Boeing 747 jumbo jet from Newquay in coastal southwest England.
Why does this story matter?
The mission was touted as the first orbital space launch from the UK and Western European soil, and the first international launch of Virgin Orbit. The satellites were meant to be used for civil as well as defense purposes.
This comes as another blow to European space ambitions as an Italian rocket mission failed after lift-off from French Guiana in late December.
Virgin Orbit initially tweeted 'reached orbit', deleted later 
The Virgin LauncherOne rocket detached from the Virgin Atlantic Boeing 747 aircraft, also called 'Cosmic Girl', over the Atlantic Ocean an hour and 20 minutes after the launch and ignited at an altitude of 10,670 m. More than 2,000 spectators gathered to cheer for the launch. However, later Virgin Orbit said that an anomaly occurred which prevented them from reaching orbit.
Virgin Orbit co-owned by billionaire Richard Branson, UK Space Agency
Virgin Orbit was founded by British billionaire and airline tycoon Richard Branson and is owned by a consortium including him and the United Kingdom Space Agency. The aircraft returned safely to Newquay and the rockets have been grounded.
UK largest producer of satellites after US
The UK space industry employs around 47,000 people and is second only to the US in terms of the number of satellites it produces. However, its satellites have been sent into orbit through foreign spaceports operated by the US or Kazakhstan. Earlier, Europe's Ariane 6 launcher was delayed and its access to the Russian Soyuz rockets was blocked due to the Russia-Ukraine war.