"Don't want to beg for NATO membership": Ukrainian President Zelensky
"Don't want to beg for NATO membership": Ukrainian President Zelensky
Written by
Manzoor-ul-Hassan
Mar 09, 2022, 02:47 pm
2 min read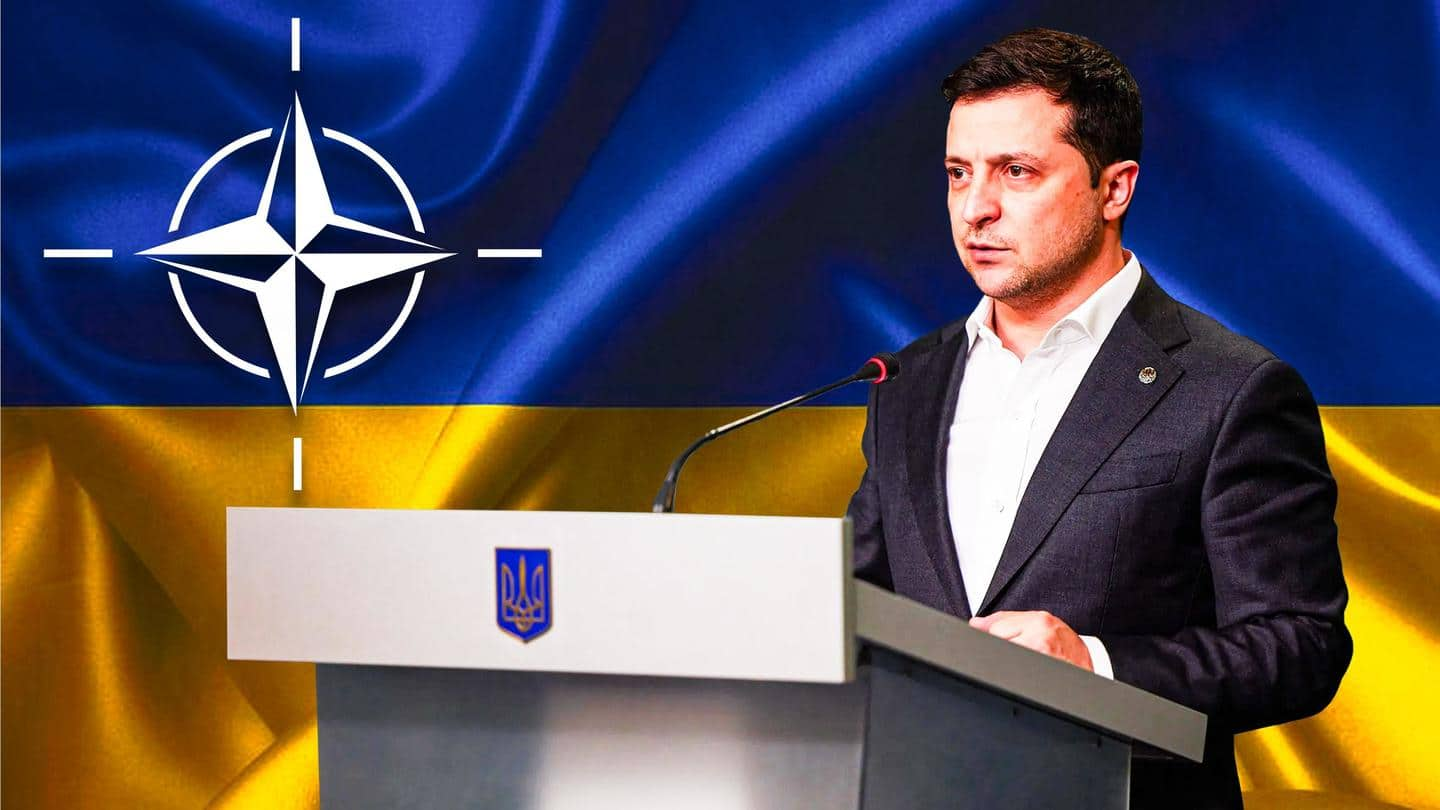 Ukrainian President Volodymyr Zelensky has said that he will no longer push for the country's accession to NATO. Speaking during an interview aired on ABC News, he said Ukraine didn't want to be a "country that is begging something on its knees." The President also expressed willingness to "compromise" on the status of two breakaway areas that Russia acknowledged as independent before invading Ukraine.
Why does this story matter?
The development is significant as Russia has been against the idea of Ukraine's proposed NATO membership for a long time.
It was also one of the claimed motives for Moscow's invasion of Ukraine.
Notably, Moscow considers Ukraine's proximity to NATO, the US-led military alliance, as a danger on its doorstep as it will allow the US to deploy forces directly on the Russian border.
Ukraine ready to debate on the two breakaway territories
During the interview, Zelensky stated that he was ready for talks as he was more concerned about the security of the Ukrainian people. He referred to the two Ukrainian breakaway regions as "pseudo-republics," saying that only Russia recognized them as independent. Zelensky said that he is still willing to debate and reach a solution on how these territories will live on.
NATO afraid of confrontation with Russia: Zelensky
"I have cooled down regarding this question a long time ago after we understood that...NATO is not prepared to accept Ukraine," First Post quoted Zelensky as saying. "The alliance is afraid of controversial things, and confrontation with Russia," the president added.
Russia is facing major economic sanctions
Western countries have been intensifying the economic pressure on Russia over its action against Ukraine. Moscow, on the other hand, has retaliated by threatening to restrict natural gas shipments to Europe. Russia has also been socially and diplomatically trapped, with major corporations leaving the country. On Tuesday, Coca-Cola and Pepsi announced the suspension of their business in Russia.
Worst crisis in Europe since World War II
Nearly 2 million people have fled Ukraine since Russia's invasion on February 24 which makes it the worst crisis in Europe since World War II, the UN said. Russian troops have also cut off food, water, heat, and medication in several cities. Creation of humanitarian corridors to evacuate civilians have been unsuccessful as both sides continuously accused each other for violating the ceasefire.