UNSC: Abdul Makki designated 'global terrorist' months after China's blockade
UNSC: Abdul Makki designated 'global terrorist' months after China's blockade
Jan 17, 2023, 10:39 am
2 min read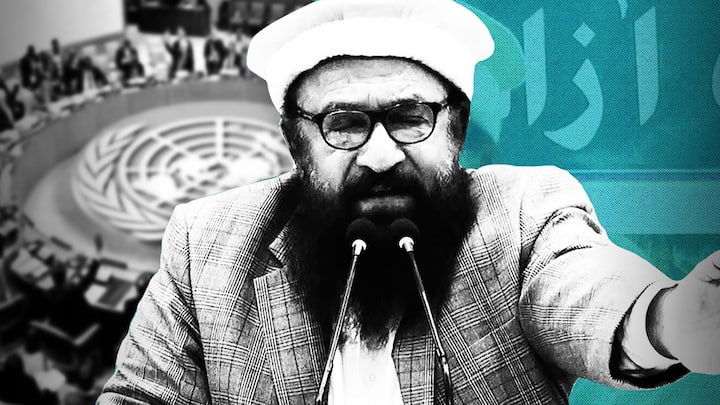 The United Nations Security Council's (UNSC) Islamic State in Iraq and the Levant (ISIL/Da'esh) and Al-Qaeda Sanctions Committee designated Pakistan-based Abdul Rehman Makki (74) as a global terrorist late on Monday. Makki, the brother-in-law of Hafiz Saeed—said to be the mastermind behind the 26/11 Mumbai attacks—is the deputy chief of Lashkar-e-Taiba (LeT) and heads the outfit's political affairs department.
Why does this story matter?
China, at the UNSC in June last year, blocked a joint Indo-US proposal to blacklist Makki as a global terrorist. The "technical hold" by China, an ally of Pakistan, was valid for six months.
The development comes as a win for India, which has been trying to hold Pakistan responsible on the global stage for breeding terrorism but has been persistently hurdled by China.
Makki involved in terror financing, recruiting, radicalizing youth
Under this designation, Makki is subject to an asset freeze and travel ban. He has reportedly been involved in raising funds for LeT operations and terror activities, recruiting and radicalizing youth, and planning attacks in India, especially in Jammu and Kashmir. The Ministry of Home Affairs (MHA) earlier said that Makki had been part of attacks in India since 2006.
Makki planned a series of attacks in India
Besides the 2008 Mumbai attacks, Makki was involved in the Red Fort attack in December 2000, the Rampur CRPF Camp attack in January 2008, Karan Nagar (Srinagar) attack in February 2018, and Khanpora (Baramulla) attack on May 2018. He was involved in the June 2018 Srinagar attack—in which veteran journalist Shujaat Bukhari and his two guards were shot down—and Gurez/Bandipora attack in August 2018.
MHA declared him terrorist under UAPA in 2020
The MHA declared Makki a terrorist under the Unlawful Activities (Prevention) Act (UAPA) in 2020. He is also listed on the National Investigation Agency's (NIA) Most Wanted list. The US Department of Treasury designated him as a Specially Designated Global Terrorist in 2010, while the US State Department, under its Reward for Justice program, placed a $2 million bounty on his head.
Arrested in 2019, sentenced in 2020 in Pakistan
Makki leads the central and proselytizing teams of Jamaat-ud-Dawa (JuD), a purported charitable organization that acts as a front for the LeT. The JuD is reportedly involved in kidnappings, forced conversion, and attacks on minorities in Pakistan. The Pakistan government arrested him in May 2019, and in 2020, an anti-terrorism court sentenced him to prison for terror financing, as per the US State Department.