NOTAM outage was caused by accidental file deletion, says FAA
NOTAM outage was caused by accidental file deletion, says FAA
Jan 23, 2023, 11:24 am
2 min read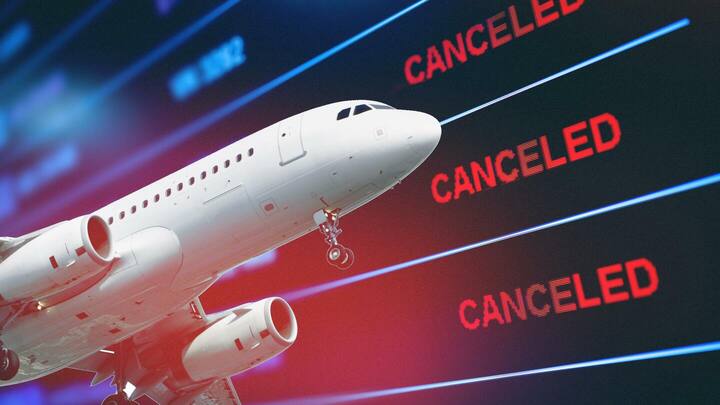 Thousands of flights across the US were canceled on January 11, when the Notice to Air Missions (NOTAM) system of the Federal Aviation Administration (FAA) suffered an outage. Now, the agency has claimed that contractors working on NOTAM accidentally deleted files, leading to a nationwide grounding of planes. Notably, this halt to air travel was the first of its kind since 9/11.
Why does this story matter?
The NOTAM is intrinsic to the smooth operation of air transportation in the US. The outage delayed over 9,700 flights, while more than 2,800 flights were canceled.
The system has components that are three decades old and are in a dire need of an upgrade. But investigations now reveal that the critical infrastructure was affected by file deletion, which led to catastrophic consequences.
In its statement to Congress, FAA said that contract workers working on NOTAM were trying to synchronize between a live database and a backup system. However, they "unintentionally deleted files" that turned out to be important for keeping the alert system running. The agency also stood by its earlier statement that it has "so far found no evidence of a cyberattack or malicious intent."
The NOTAM system started to falter on January 10, and by early morning on January 11, FAA decided to reboot the system. The outage delayed over 9,700 flights, affecting millions of flyers in the US. Even military flights partly relying on NOTAMs faced problems. The pilots had to make calls to steer clear of potential flight risks themselves.
What are NOTAM messages and what do they do?
NOTAM messages are a compilation of pre-flight information issued by the FAA. They include details about bad weather, distracting birds, enclosed airspace, and faulty runways. These messages are given to every plane irrespective of size, and legally pilots cannot take off until they receive NOTAMs. The messages are in the form of abbreviations that can be decoded by computers onboard the flights.
NOTAM requires an overhaul
The FAA claims that the NOTAM issue has been fixed and that steps have been taken to make the system more resilient. However, the credibility of FAA's outdated technologies is certainly in question, considering the deletion of a few files brought air transportation to a halt. NOTAM is in dire need of an upgrade and requires a substantial sum for it.