China can see 'light of hope' in COVID-19 battle: Jinping
China can see 'light of hope' in COVID-19 battle: Jinping
Jan 01, 2023, 04:20 pm
2 min read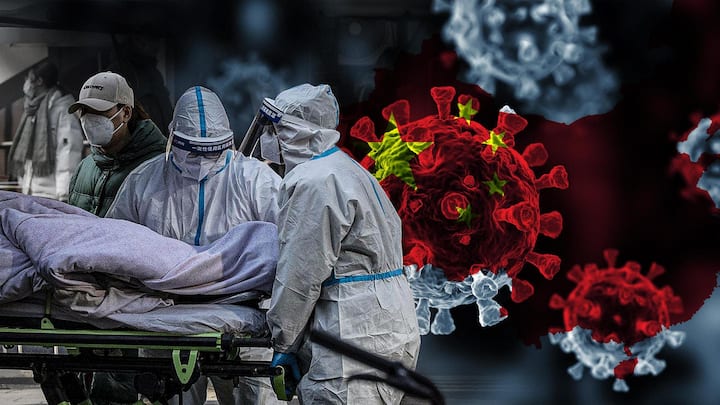 In his New Year message on Saturday, Chinese President Xi Jinping said that the "light of hope is right in front" even as China continues to battle a spike in COVID-19 cases. When Beijing suddenly decided to lift its strict "zero-Covid" laws nearly three years into the pandemic, China started reporting an influx of COVID-19 cases all over the country.
Why does this story matter?
In December, western media claimed that China is struggling to control the uptick in coronavirus cases.
Clips on social media showed crematoriums and health centers in China crowded with COVID-19 patients.
Since then, China condemned the reports and called them biased and a politically driven movement.
Beijing also said it has the least severe COVID-19-related deaths and illness rate compared to other countries.
Epidemic prevention, control are entering a new phase: Xi Jinping
"Epidemic prevention and control are entering a new phase. Everyone is working resolutely, and the light of hope is right in front of us," the Chinese president was quoted as saying by the news agency AFP. Xi Jinping's statement on the recent coronavirus outbreak came just days after he called for actions to "effectively protect people's lives."
China reported over 7,000 COVID-19 cases on Saturday
During his address, the Chinese president also claimed with tremendous effort, that the country has endured unprecedented challenges and difficulties, and it "has not been an easy journey for anyone." China reported over 7,000 new coronavirus cases and one death due to the novel virus on Saturday. However, the numbers are somewhat out of step with the on-ground reality.
Share specific, real-time data on COVID situation, WHO asks China
World Health Organization (WHO) officials recently conducted a high-level meeting with China regarding the COVID-19 situation in the country and offered its support expertise to deal with the troubles. The world health body also asked Beijing to share specific and real-time statistics on the COVID-19 condition regularly, as per an official release from WHO on Friday.
10 countries impose travel curbs on China amid COVID scare
France and the United Kingdom (UK) joined India, the United States (US), and many other countries in imposing compulsory RT-PCR tests for passengers from China. Italy, Taiwan, Japan, and the US have also begun random COVID tests of international fliers at the airports. Israel, Spain, France, and South Korea also require proof of a negative COVID-19 test for people arriving from China.