#NewsBytesExplainer: What's XBB.1.5, COVID-19 sub-variant triggering cases spike in US 
#NewsBytesExplainer: What's XBB.1.5, COVID-19 sub-variant triggering cases spike in US 
Jan 01, 2023, 12:08 pm
2 min read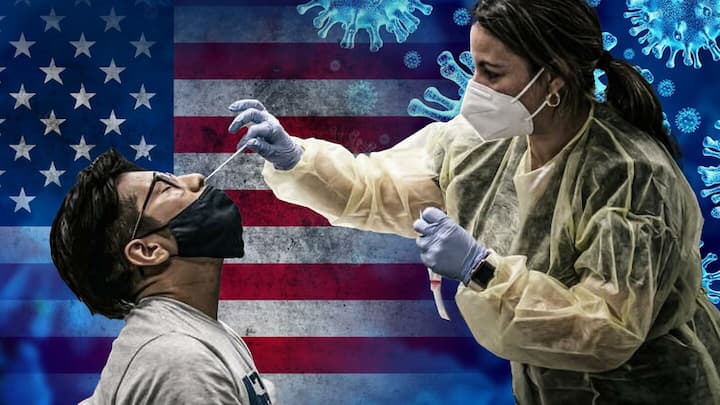 The novel Omicron sub-variant XBB.1.5 of COVID-19 poses another threat to public health. This subvariant is to blame for the recent increase in cases in the United States. On Friday, India reported a case of the strain. However, some experts believe the county will not witness a boom as a result of XBB. 1.5. Here's more about the new variation.
First case of variant detected in India 
India has so far confirmed one case of the Omicron XBB.1.5, the variant responsible for the surge in cases and hospitalizations in New York. According to INSACOG data, the first case of the XBB.1.5 variant was found in Gujarat on Friday. However, experts say the new sub-variant is not expected to trigger a surge in cases in India owing to the hybrid immunity.
XBB.1.5 is a novel recombinant strain that is a mixture of variants and further mutated. It is more immunologically evasive and more capable of infecting than previous strains BQ and XBB. XBB.1.5 is also 108% quicker than the preceding BQ1 type. However, experts say with additional data XBB.1.5 has sped to 120% quicker and is seen as more contagious than Omicron BF.7.
How do scientists describe XBB.1.5? 
In light of the recent spike in the US, leading American virologist Eric Feigl Ding referred to XBB.1.5 as a "super variant" and the "next big one." He claimed that XBB.1.5 is 96% faster (worse) than the earlier variations. "Multiple models show XBB.1.5 is much worse in transmission R-value and infection rate than previous variants—faster by LEAPS and BOUNDS," Ding tweeted.
Epidemiologist and health economist Ding issues alert on Twitter
⚠️NEXT BIG ONE—CDC has royally screwed up—unreleased data shows #XBB15, a super variant, surged to 40% US (CDC unreported for weeks!) & now causing hospitalization surges in NY/NE.➡️XBB15–a new recombinant strain—is both more immune evasive & better at infecting than #BQ & XBB.🧵 pic.twitter.com/xP2ESdnouc

— Eric Feigl-Ding (@DrEricDing) December 30, 2022
Symptoms of Omicron XBB.1.5 variant
According to preliminary clinical investigations, the new variety exhibits symptoms identical to the previous ones. Furthermore, it is unclear which symptoms are associated with XBB.1.5. However, Omicron-related symptoms can include a sore throat, a runny or clogged nose, hoarseness in voice, sneezing, a cough without phlegm, a headache, muscular aches, and a distorted sense of smell.
Can XBB.1.5 subvariant become cause of concern for India?
Indian virologist Gagandeep Kang said 'hybrid immunity' is likely to prevent the spike in India due to Omicron XBB.1.5. "Our population has had high rates of infection (90% estimated). Most infections were during Omicron, & this gives us hybrid immunity," she said. Her comments were corroborated by IIT Kanpur Professor Manindra Manindra Agrawal saying that more than 98% population continues to have natural immunity.