Airtel launches its 5G services in Jharkhand and Bihar
Airtel launches its 5G services in Jharkhand and Bihar
Jan 13, 2023, 06:31 pm
3 min read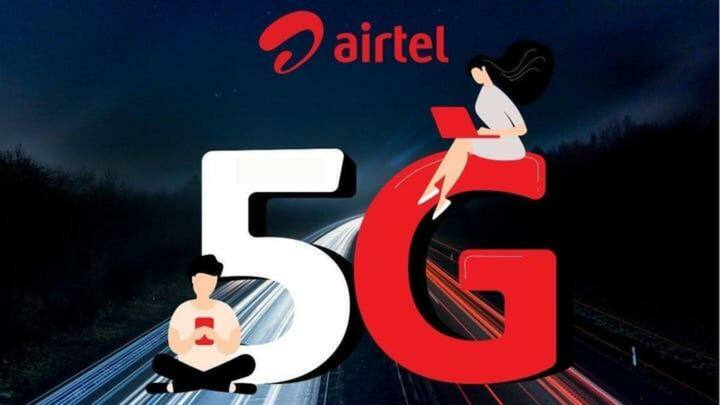 Bharti Airtel has launched its 5G services in Jharkhand and Bihar. The telco is rolling out the services in a phased manner and will soon cover the entirety of the states. Users can enjoy up to 20-30 times faster speed than the current 4G network at no additional cost. The company has not announced its 5G data plans as yet.
Why does this story matter?
Airtel started rolling out its 5G services in October last year. The company intends to cover major urban cities in India by this year and aims to complete the nationwide rollout by March 2024.
On the other hand, Reliance Jio has also been rapidly expanding its 5G services and intends to cover the entire country by December 2023.
Check out which regions in Jharkand have access
Airtel 5G plus is live in two cities of Jharkand: Ranchi and Jamshedpur. In Ranchi, the services are live in Railway Station area, Firayalal Chowk, Lalpur, Hinoo Chowk, Harmu, Piska More, Kanta Toli, Deepa Toli, Khelgaon, Booty More, and Rajendra-Chowk. In Jamshedpur, it is available in Sakchi Market, Bistupur, TELCO Colony, Tatanagar Railway Station, Sonari, Mango-Dimna Road, Kadma, PM Mall, and Bhubaneshwari Mandir area
Which regions in Bihar have access to the 5G network?
In Bihar, Airtel's 5G services have been launched in three cities: Muzaffarpur, Bodh Gaya, and Bhagalpur. In Muzaffarpur, the services are available in Mithanpura, Motijheel, Brahmpura, Juran Chapra, Ramdayalu, MIT, SKMCH, Chakkar Maidan, Bairiya, Sutapatti, Chata Chowk, Gobarshahi, and Khabra. In Bodh Gaya, the next-generation network is available in Kalchakra Maidan, Mahabodhi temple, Pachhati, Royal Residency, Bodh Gaya Hospital, and Domuhan Road.
These regions in Bhagalpur have access to Airtel's 5G services
Airtel's 5G is also available in these regions of Bhagalpur: Kachahri Chowk, Khalifabaad Chowk, Sarai, SM College, Tilkamanjhi Chowk, Urdu Bazar, University Road, and Nath Nagar.
Eligible Airtel users will have superfast access to gaming
"I am thrilled to announce the launch of Airtel 5G Plus in Ranchi, Jamshedpur, Muzaffarpur, Bodh Gaya, and Bhagalpur, " said Anupam Arora, CEO of Bharti Airtel- Jharkhand, Bihar, and Odisha. "We are in the process of lighting the entire city which will allow customers to enjoy superfast access to high-definition video streaming, gaming, multiple chatting, instant uploading of photos, and more."
How to activate Airtel 5G Plus?
In order to activate Airtel 5G Plus, follow these steps: Head to 'Settings' on your smartphone, select 'Mobile Network' and pick Airtel SIM. Now click on 'Preferred network type' and choose the 5G network option.