Union Budget 2019: Know what became costlier and what cheaper
Union Budget 2019: Know what became costlier and what cheaper
Jul 05, 2019, 07:37 pm
3 min read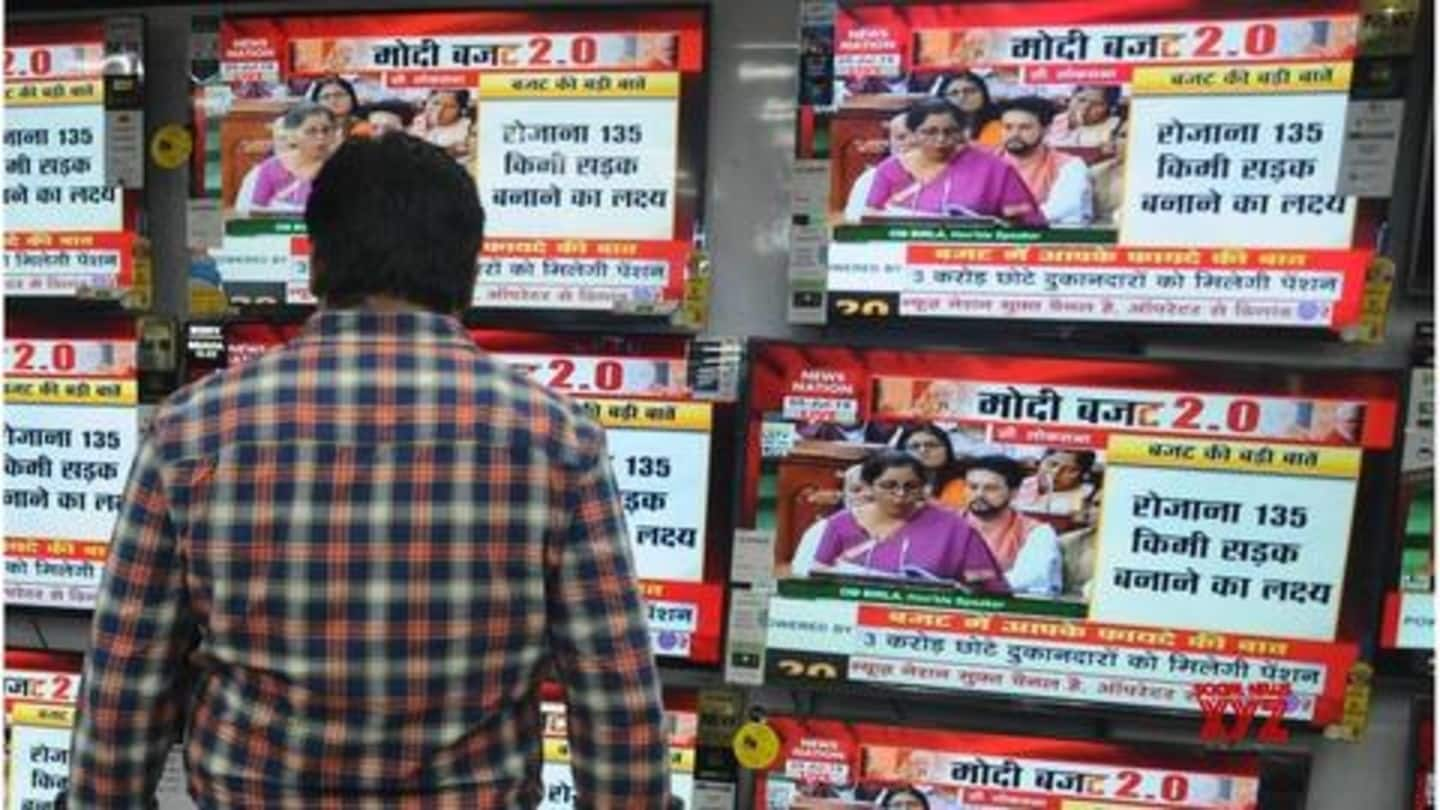 Union Finance Minister Nirmala Sitharaman spoke for more than two hours in her maiden budget speech and promised a better future to countrymen. Though she didn't make many changes in tax slabs, she introduced cess and excise duties on some products. With her budget receiving mixed reactions across the spectrum, let's take a look at things which became costlier and those which became cheaper.
Now, spend more to buy petrol and gold
In a move which didn't sit well with citizens, Sitharaman levied a cess and excise duty of Rs. 1 each on diesel and petrol. She also increased customs duty on gold and other precious metals to 12.5%, from the existing 10%, effectively making their purchase costlier. Items like cigarettes, hooka, fully imported cars, automobile parts, optical fiber cable, digital cameras, cashew, also became costlier.
CCTV cameras, mobile chargers, and imported books will cost more
Other items which became costlier are synthetic rubber, vinyl flooring, imported books, split air-conditioners, loudspeakers, digital video recorders, CCTV cameras, imported plastics, raw materials for the manufacture of soap, tiles, imported stainless steel products, newsprint, mountings for furniture, camera module and chargers of mobile phones.
Meanwhile, electronic goods and electric vehicles became cheaper
Centre suggested reducing customs duties on raw materials and capital goods to promote domestic manufacturing. Duties were decreased on items like amorphous alloy ribbon, ethylene dichloride, propylene oxide, cobalt matte, naphtha, wool fibers, inputs for the manufacture of artificial kidney and disposable sterilized dialyzer, and fuels for nuclear power plants. Meanwhile, electronic goods, electric vehicles, set-top boxes, and import of defense equipment became cheaper.
Impressed with budget, PM Modi said 'country will prosper'
Naturally, Sitharaman's budget won lauds from PM Modi, who called it "citizen friendly". "This budget will make every citizen capable and will help the country prosper. It will give strength to poor and better future to youth," he said. Other leaders of BJP concurred. In a series of tweets, Union Home Minister Amit Shah wrote the budget reflects PM Modi's vision for India's development.
Sitharaman has presented a futuristic budget, tweeted Shah
The Budget presented by FM @nsitharaman is a futuristic one. It provides a coherent roadmap for sectors that will drive growth and innovation among our citizens. The emphasis on clean energy and cashless transactions are also steps in the right direction.

— Amit Shah (@AmitShah) July 5, 2019
NDA ally Nitish Kumar appreciated the budget
Heaping praises on the budget, Bihar Chief Minister Nitish Kumar said the target of making India a $5 trillion economy was commendable. He also welcomed Centre's plan to make piped water accessible to every household by 2024. Separately, Union Defense Minister Rajnath Singh said, "This Budget would expedite India's forward march towards progress and prosperity." Puducherry Governor Kiran Bedi said the budget will improve transparency.
Congress criticized the budget, said BJP offered nothing new
However, Congress panned the budget by calling it "old wine in a new bottle". "Nothing new, no plan for employment generation, no new initiatives," said Adhir Ranjan Chowdhury, Congress' leader in Lok Sabha. Targeting PM Modi, Congress leader Abhishek Manu Singhvi said, "He got RWs (economic & political) to vote for him but his heart is only toward RW (right-wing) Polity, not Economics."