Five scholarships for PhD candidates in India
Five scholarships for PhD candidates in India
Aug 30, 2022, 01:19 pm
2 min read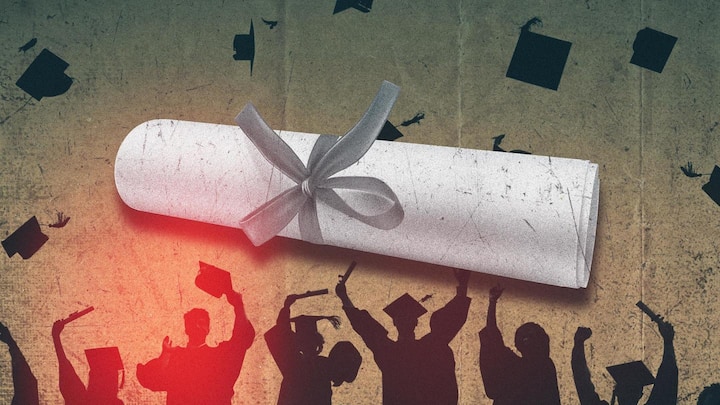 Doctor of Philosophy (PhD) degrees are pursued by postgraduate holders who seek a career in research. It is considered one of the highest academic qualifications and gives the candidates doctoral titles. However, doctorate degrees can be financially straining, especially for those from lower-income households. Hence, various government/private institutions have set up scholarship programs to help deserving students. Here are five scholarships for PhD students.
Google PhD Fellowship India Program
This Google initiative financially supports PhD candidates having an undergraduate/master's degree wanting to pursue doctoral programs in computer science and related fields. Through this fellowship, candidates can also connect with Google research mentors and stand a chance to intern with Google. Students enrolled in PhD degrees at recognized Indian universities are eligible and can receive up to $50,000 over four years.
Prime Minister Fellowship for Doctoral Research
The Government of India's Department of Science and Technology (DST) also provides a fellowship scheme called the Prime Minister Fellowship for Doctoral Research. It offers financial assistance to students pursuing PhD courses on a merit basis. Up to 100 fellowships are provided annually. Selected candidates can receive Rs. 70,000 to Rs. 80,000 per month (depending on their year of study).
Physical Research Laboratory Junior Research Fellowship
Candidates seeking to pursue PhDs in science-related fields like astronomy, astrophysics, solar physics, and geosciences, among others, at the government's Physical Research Laboratory can apply. Eligibility: At least 60% marks in bachelor's and master's degrees in science and engineering. Students must have taken CSIR-UGC, NET-JRF, GATE, or Joint Entrance Screening Test. Age: Below 28 years. The program offers up to Rs. 35,000/month of aid.
NCERT Doctoral Fellowship for PhD
The National Council of Educational Research and Training (NCERT), too, offers a fellowship for PhD candidates. The fellowship amount can vary between Rs. 23,000-25,000 per month (for three years) based on the candidate's NET exam qualification. Eligibility: The student must have completed their postgraduate degree from a recognized university/college with at least 60% marks. Age: The candidate must be below 35 years of age.
Jawaharlal Nehru Memorial Fund Scholarships
This scholarship provided by the Jawaharlal Nehru Memorial Fund is for postgraduate students applying for a PhD in any recognized university. It offers a maintenance allowance of Rs. 18,000/month and contingent expenses of Rs. 15,000/year for two years. Applicants must hold a first-class postgraduate degree with at least 60% marks in graduation and post-graduation. Also, they must not be above 35 years of age.