RWAs to be like mini-corporators: Kejriwal promises before MCD polls
RWAs to be like mini-corporators: Kejriwal promises before MCD polls
Nov 29, 2022, 05:08 pm
3 min read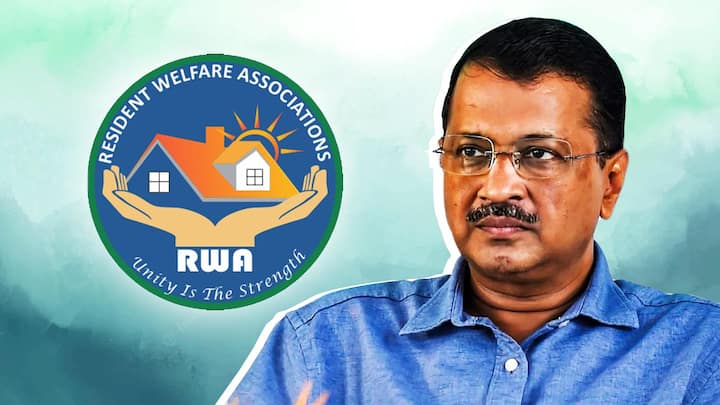 In an attempt to boost the Aam Aadmi Party's (AAP) campaign for the upcoming Municipal Corporation of Delhi (MCD) elections, Chief Minister Arvind Kejriwal on Tuesday announced that if the party wins, the resident welfare associations (RWAs) will be legitimized as mini-corporators. The incumbent Bharatiya Janata Party (BJP) is also campaigning in full swing. Delhi's 250 wards will go to polls on Friday.
Why does this story matter?
While the AAP is in power in Delhi, the MCD has been under the BJP for the last three terms.
The AAP has accused the BJP, which rules the Central government, of creating hurdles to stop the former's "welfare" work.
Both parties have also locked horns in the Gujarat state elections, where the BJP has been in power for the last six terms.
RWAs to get funds for running office
The AAP's national convenor, Kejriwal, said that since the RWAs are closest to the people and represent their voice, they should be empowered. The RWAs will be given funds to run their office and will have a greater say in the civic body's decision-making process, he said. The grievances on which they will work will be updated online to make them accountable.
Had BJP worked, it wouldn't have needed CMs to campaign
Kejriwal attacked BJP over garbage mountains
Garbage mismanagement is one of the key issues in this poll as Delhi is stricken with three 'mountains' of trash. Kejriwal, blamed the BJP for failing to remove the garbage mountains in 15 years, a promise on which the latter fought the last election. As per the federal division of powers, waste management is the responsibility of the Lieutenant-Governor (L-G) and MCD.
Will win 230 out of 250 seats: Kejriwal
He said that the BJP brought in the CMs of seven states, a deputy CM, and 17 cabinet ministers to campaign for the civic body polls. Taking a jibe at the BJP, he said if they had worked in all these years, they wouldn't have needed all these ministers for campaigning. He further claimed that his party will win at least 230 seats.
RWAs have been criticized earlier for unconstitutional practices
Delhi has a significant migrant population living in rented houses. The RWAs, which are constituted mostly by homeowners, have drawn a lot of flak in the past for furthering classist, casteist, and feudal practices, denying accommodation to specific communities and imposing inhumane conditions on staffers.
RWAs drew attention during pandemic for inhumane treatment of workers
Nothing more casteist, classist, and small minded than an RWA. Since everyone who has no family wealth is out at a job, these be filled by rich or the driven bigots with free time.

One good case on how political self governance is meaningless without everyone having free time

— Anupam Guha (@Anupam_Guha) January 13, 2022