Kirti Kulhari announces separation from husband Saahil Sehgal
Kirti Kulhari announces separation from husband Saahil Sehgal
Apr 01, 2021, 03:13 pm
2 min read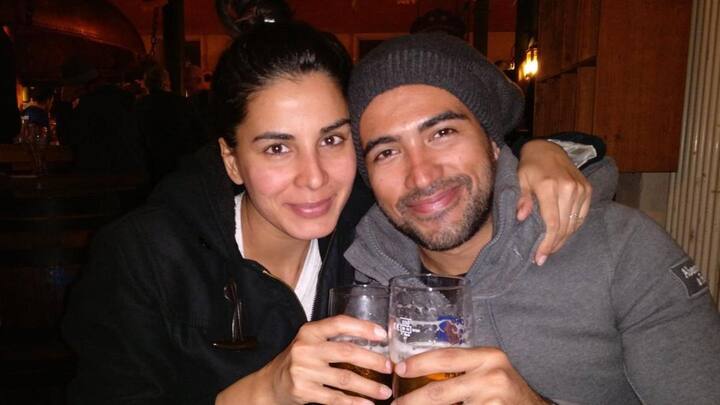 Four More Shots Please! actress Kirti Kulhari has announced separation from her husband, actor Saahil Sehgal. In the post about the development, Kulhari said that both of them are parting ways "not on paper but in life." She also emphasized that it was not an easy decision while assuring her well-wishers that she is "in a good place" now. Here are more details.
Coming together is easy, separating isn't, stressed Kulhari
She wrote that the decision to call it quits is harder than deciding to be with someone. "Because coming together is celebrated by everyone you love and care about," she asserted. However, parting ways brings hurt and pain to the same bunch of people. "It's not easy. Guess it's not meant to be easy but IT IS WHAT IT IS (sic)," her statement read.
She assured well-wishers that she is 'in a good place'
While she chose to not talk about this decision anymore, Kulhari had a concluding message for everyone who cares for her. "To all those who really care, I am in a good place and I hope everyone who matters in my life is too," she wrote. She ended the note by writing, "Upward and Onward...Always," and an emoji showing folded hands.
You can read her post here
Earlier, Kulhari had said marriage helped her professionally
Kulhari and Sehgal got married in 2016 a few months before Pink had released. Speaking about her relationship, she once told TOI that being married had affected her professional forum "in the best possible way." "I grew so much as a person and as an actor and all the apprehensions I had before my marriage, were all broken by him (sic)," she had said.
'Four More Shots Please!' is keeping her busy for now
Last seen in the Parineeti Chopra-starrer The Girl On The Train, Kulhari recently began shooting for the third installment of the hit Amazon Prime series Four More Shots Please! The actress plays a divorced lawyer Anjana Menon on the show and is one of the protagonists along with actresses Sayani Gupta (Damini Rizvi Roy), Maanvi Gagroo (Sidhi Patel), and Bani J (Umang Singh).