Mohanlal-led 'Marakkar: Arabikadalinte Simham' hitting Amazon Prime Video this Friday
Mohanlal-led 'Marakkar: Arabikadalinte Simham' hitting Amazon Prime Video this Friday
Dec 13, 2021, 02:07 pm
2 min read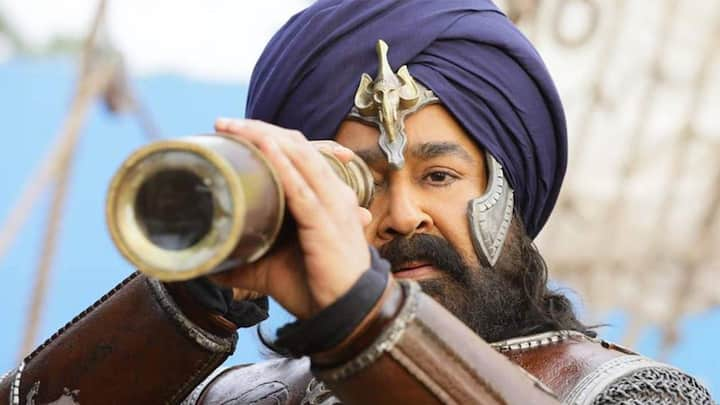 Mohanlal, who was again elected as the President of the Association of Malayalam Movie Artists recently, was last seen scorching the big screens with his sword fighting skills in Marakkar: Arabikadalinte Simham. After much dilly-dallying, the big-budget offering finally got a theatrical premiere and now finally it is hitting the OTT space on December 17, i.e. this Friday. And streamer? Amazon Prime Video.
Interestingly, the release platform of Marakkar: Lion of the Arabian Sea or Marakkar: Arabikadalinte Simham made more news than the film.
And that's because its producer Antony Perumbavoor had declared in October that it would be a digital release, angering Kerala film industry stakeholders.
Finally, it got the much-awaited theatrical show. But now its OTT outing will ensure more eyeballs, thus more earnings.
Amazon Prime Video announced the date on Twitter
Amazon Prime Video, the streaming giant that has been in the running since the start, took to Twitter to announce the great news. "This sea is ruled...by a lion!" read its caption, informing that the film will hit its space this Friday. Though in our review, we have emphasized Marakkar is made for the theaters, we wouldn't mind watching it on Prime Video, too.
Check out the update here
Experts from Thailand trained Mohanlal for sword fighting scenes
Apart from being a visual spectacle, Marakkar also had the 61-year-old superstar exhibiting strong sword fighting skills. Recently its makers released a video that shows the veteran actor practicing how to tackle a sword under the careful supervision of Thyagarajan and Kasu Neda from Thailand. Touted as the most expensive Malayalam film to date, Marakkar was made on a budget of Rs. 100 crore!
These are the upcoming films of the Malayalam superstar
Apart from Marakkar, Mohanlal will next be seen in Aaraattu, which is being directed by B Unnikrishnan. He also has in his pipeline Prithviraj Sukumaran's directorial venture Bro Daddy. This marks their second project as actor-director after their successful first, Lucifer. Mohanlal is also making his directorial debut with Barroz, which he will shoot again as he was unhappy with the finished product.