Remembering writer-director Neeraj Vora's best work on his birth anniversary
Remembering writer-director Neeraj Vora's best work on his birth anniversary
Jan 22, 2023, 12:24 pm
2 min read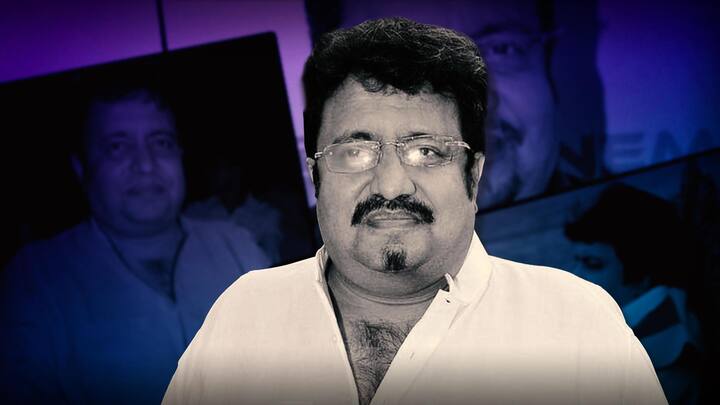 Actor, writer, and director Neeraj Vora would have turned 60 today. A multi-talented artist who had no dearth of creative tricks up his sleeve, he was the jack of all trades. He contributed massively to multiple Bollywood films and was the driving force behind several cult classic comedies of the 2000s. On his birth anniversary, we have listed some of his best work.
He wrote hilarious dialogues of 'Garam Masala'
If you find yourself rewatching Priyadarshan's Garam Masala almost every weekend, you may want to raise a toast to Vora, who wrote its hilarious dialogues in such a way that they haven't lost their edge even today. The film eventually came alive as much because of its dialogues as it did because of Akshay Kumar and John Abraham's camaraderie. It's streaming on Disney+ Hotstar.
Vora was also behind memorable dialogues of 'Hungama'
Just like every other Priyadarshan movie, Hungama has an immense rewatch value attached to it. You can watch it every week and yet laugh at the characters' antics and the hilariousness that ensues due to the comedy of errors. Vora's writing finesse also defined Hungama and when delivered by actors such as Rajpal Yadav and Paresh Rawal, the dialogues were immortalized for eternity.
Vora's association with 'Hera Pheri' franchise
The Hera Pheri franchise's towering reputation in the Hindi comedy space can hardly be overstated, considering it's the treasure trove of both memes and memories now! Vora was roped in to pen the dialogues for Hera Pheri (2000) and was further signed as the director for its uber-successful sequel Phir Hera Pheri (2006). Also, did you spot him in a blink-and-you-miss-it appearance in PHP?
Did you know he wrote thriller 'Ajnabee' too?
If you think Vora's creative juices flew only when it came to comedy, you may want to think again. He co-wrote the screenplay and penned the story of Abbas-Mastan's hugely entertaining 2001 thriller film Ajnabee, starring Kumar, Bobby Deol, Bipasha Basu, and Kareena Kapoor Khan. Catch the film on YouTube, Disney+ Hotstar, or Amazon Prime Video. Was there anything Vora could not do?