28 dead in UP as cold wave grips North India
28 dead in UP as cold wave grips North India
Written by
Siddhant Pandey
Dec 28, 2019, 12:36 pm
3 min read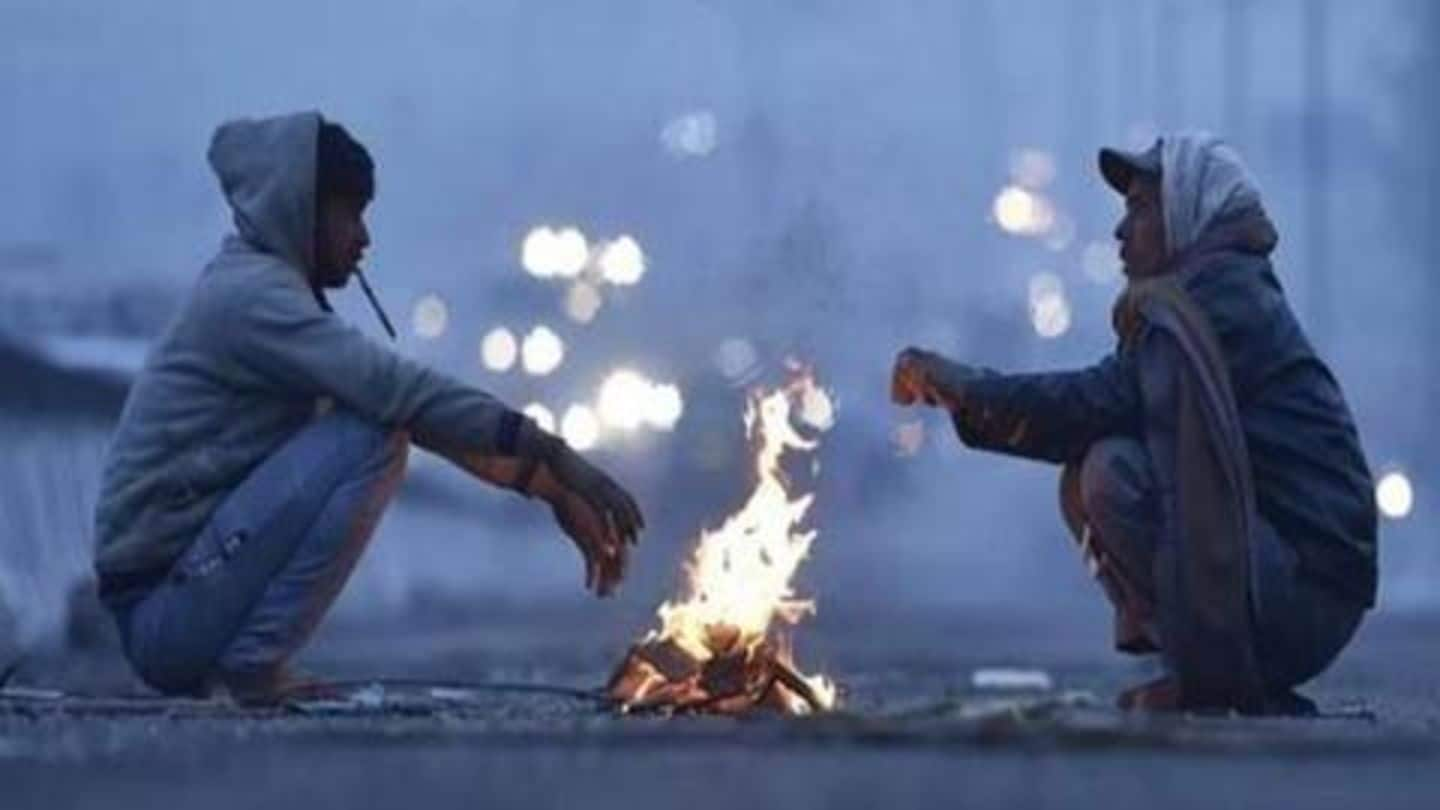 The biting winter sweeping across North India has reportedly claimed the lives of 28 in Uttar Pradesh. Several regions of Himachal Pradesh shivered in sub-zero temperatures as dense fog consumed many northern states. On Saturday morning, the national capital of Delhi recorded a minimum temperature of 2.4°C and is expected to witness the second-coldest winter since 1901. Here are more weather updates.
Winter kills 28 across Kanpur, Varanasi, Mahoba, other cities
According to News18, 28 deaths have been reported across Uttar Pradesh from the cold. Although official numbers are awaited, 10 people have reportedly died in Kanpur, four in Varanasi and Mahoba each, two each in Shravasti, Banda and Mainpuri, and one in Lucknow. Aligarh recorded the lowest temperature, with a minimum of 3.6°C. Sunday is expected to be December's coldest day for UP.
Delhi's Safdarjung records 2.4°C; 1.7°C at Lodhi Road
Delhi's Safdarjung Observatory recorded a minimum temperature of 2.4°C on Saturday morning. The observatory's readings are recorded as official markings for the city. Lodhi Road and Aya Nagar observatories recorded even lower temperatures at 1.7°C and 1.9°C respectively on Saturday morning, while the Palam observatory recorded temperatures of 3.1°C. Till Friday, Delhi recorded a mean maximum temperature (MMT) of 19.4°C this winter.
MMT fallen under 20°C 4 times in past 100 years
The mean maximum temperature has only fallen under 20°C in 1919, 1929, 1961 and 1997, an India Meteorological Department (IMD) official told PTI. With weather forecasts not indicating any relief until next week, Delhi is expected to witness the second-coldest winter since 1901.
Parts of Northwest and Central India to experience rainfall, hailstorms
The IMD said on Saturday morning that cold to severe cold conditions are expected to prevail for the next two days in Punjab, Haryana, Delhi, north Rajasthan, and UP. The conditions will continue for the subsequent two days in isolated regions. Parts of Northwest and Central India are expected to witness fairly widespread-widespread rainfall and hailstorms on December 31, 2019, and January 1, 2020.
Dense fog conditions likely over next few days
The IMD also predicted dense fog conditions at isolated regions across Punjab, Haryana, Delhi, north Rajasthan, and UP over the next three days; across north Madhya Pradesh, Bihar, Jharkhand, West Bengal, Sikkim, and Odisha over the next two days; and Northeast India for four-five days.
Four flights diverted from Delhi airport; 24 trains delayed
In Delhi, the dense fog cover disrupted road, rail, and air traffic. Four flights have been diverted from Delhi's IGI airport. An airport official told PTI that the flights are operating under CAT III B conditions, i.e., the runway visual range (RVR) falls between 50-175 meters. Reportedly, 24 trains stand delayed due to low visibility as of Saturday morning.