5 most unusual currencies from around the world
5 most unusual currencies from around the world
Jan 19, 2023, 06:45 pm
2 min read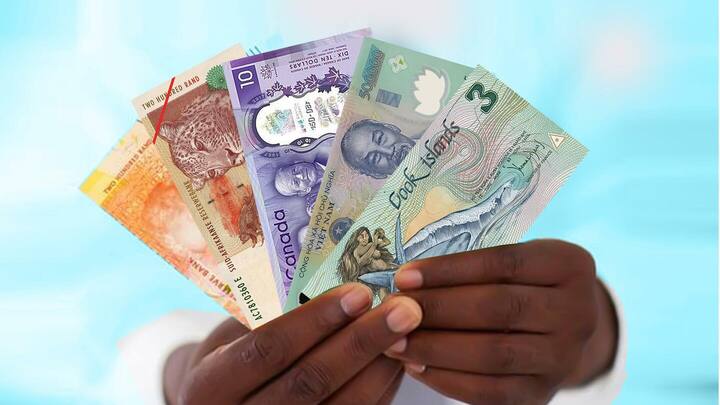 As digital money transfers, UPI transactions, and cryptocurrency are making physical currencies less relevant today, we must acknowledge how currencies around the world have taken up many shapes and forms throughout history. From beer bottle caps to tea bricks, everyday items were used as currency at some point. Here are five unusual currencies you would be amazed to know of.
Australian dollars are fully waterproof and extremely hard to counterfeit. Why so? Because they are made of polymer. Actually, Australia was the first country to introduce polymer banknotes in 1988. Following this, other countries, including Canada, Vietnam, and China introduced polymer notes as well. The Australian dollar also features a 3D effect with which items on the bills appear to move.
Faceless banknotes in Congo
The Democratic Republic of Congo, witnessed the tyrannical regime of Joseph Mobutu come to an end in 1997. The new government found itself in a fix because they still needed money, but the country's banknotes had images of Mobutu. So, until they could redesign and print new bills, they punched out Mobutu's face from the bills. These can still be found in auctions.
Ancient tea bricks in Asia
People in China, Mongolia, and Tibet used to trade with tea bricks as currency. These were in use from the 9th century till the 19th. They made these bricks by compressing tea leaves and casting them in a metal mold. The quality of leaves determined the face value of each tea brick. People used to prepare tea from these bricks later after receiving payment.
Emergency money in Germany
When Germany's economy was in shambles after World War I it suffered a period of extreme hyperinflation. Since Euro was not in circulation then, the authorities took to printing money on whatever they could find, from aluminum foil and silk linens to even porcelain and wood! This form of currency was called "notgeld," which meant emergency money or necessity money.
Beer bottle caps in Cameroon 
In Cameroon in 2005, a brewery started a competition where its customers could win prizes printed under beer caps. Following this, other companies too jumped on the bandwagon. Prizes ranging from mobile phones and luxury cars to more beer started to come up in almost every cap. Eventually, people started trading things in exchange for these caps, such as paying for taxi rides.