AAP MLA shows cash in Assembly, claims contractor bribed him
AAP MLA shows cash in Assembly, claims contractor bribed him
Jan 18, 2023, 07:26 pm
3 min read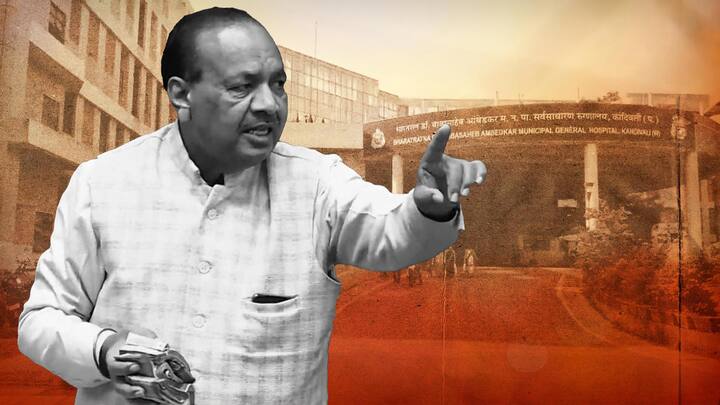 Ruling Aam Aadmi Party (AAP) MLA Mohinder Goyal stirred up the Delhi Assembly on Wednesday by showing wads of cash, claiming that a contractor attempted to bribe him at a government hospital and that his life was under threat. He alleged irregularities in the hiring of temporary workers at Rohini's Dr. Babasaheb Ambedkar Hospital and added that "powerful" people were trying to silence him.
Why does this story matter?
The Delhi Assembly's session was adjourned for Wednesday and it was extended by one more day, as the previously three-day session witnessed repeated disruptions owing to allegations and counter-allegations by both, the opposition and ruling party.
The incumbent Delhi government is demanding the removal of Chief Secretary Naresh Kumar and Lieutenant Governor VK Saxena, alleging them of acting as political vehicles for the BJP.
Complained to CS, DCP, L-G but no action taken: Goyal
Goyal asserted that he wasn't deterred by the threats and demanded action against the private contractor. He said he was given Rs. 3 lakh as a token and he was trying to draw attention to the issue of corruption since January 5. He said he complained to the deputy commissioner of police (DCP), chief secretary, and lieutenant governor (L-G), but no action was initiated.
Goyal demanded an investigation into the matter
AAP MLA Mohinder Goyal shows wads of currency notes in Delhi Assembly, alleges corruption in recruitment for nursing at Dr Baba Saheb Ambedkar Hospital

"I complained to DCP, CS LG. They(contractors) attempted to strike a deal with me. Despite complaint to DCP, no action taken" pic.twitter.com/h8mvRqkvJ9

— ANI (@ANI) January 18, 2023
Goyal demanded protection from government
The MLA from Rithala said that the contractor tried to strike a deal with him. He demanded protection claiming a threat to his life, and said that he hoped the Delhi Assembly would take action based on his complaint. Speaker Ram Niwas Goel remarked that the matter was serious and referred it to the petitions committee of the House.
Contractor taking bribes for hiring, not paying full salary: Goyal
Goyal alleged that there's a tender open for recruiting nurses on a temporary basis, and the contractor is taking bribes to hire workers. Upon that, the staff isn't even receiving their full salary, indicating the commissions charged by the contractor. Last year, nurses at the GB Pant Hospital protested accusing the administration and senior nursing staff of demanding bribes from patients and employees.
Speaker calls L-G a joker
The Assembly session started with a discussion on the L-G's suspected role in the election of the Municipal Corporation of Delhi's (MCD) mayor. The speaker reportedly called the L-G a "joker". Delhi Deputy CM Manish Sisodia stressed that the discussion regarding local governance was important. He underscored that the L-G wasn't a part of local governance and must respect the Constitutional traditions.