Ghulam Nabi quits Congress, says party at 'no return' point
Ghulam Nabi quits Congress, says party at 'no return' point
Written by
Prateek Talukdar
Aug 26, 2022, 12:25 pm
2 min read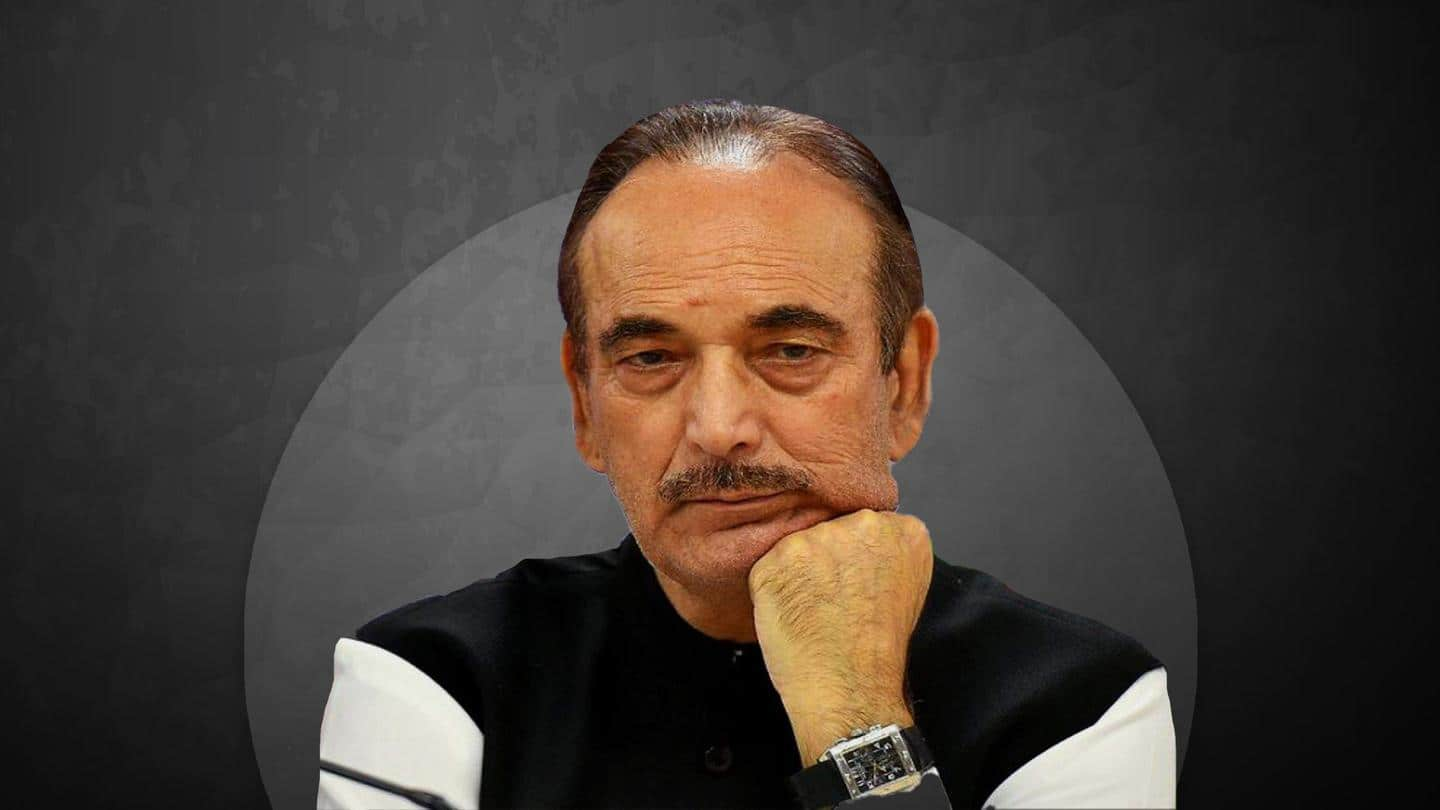 Veteran Congress leader Ghulam Nabi Azad resigned from all positions of the party and quit the primary membership as well on Friday. In his five-page resignation letter to Sonia Gandhi, he called the party's election process for leadership a "farce and sham" and said that the party had reached a point of "no return". Here's what went down.
Why does this story matter?
Last week, Azad had resigned from the post of chairman of the campaign committee along with the political affairs committee of Jammu and Kashmir (J&K) within hours of his appointment.
Being among the top brass of the All India Congress Committee (AICC), he reportedly viewed the appointment as a demotion.
He also expressed discontent over the reconstruction of Congress's J&K unit.
Azad's resignation letter to Congress president
Azad minced no words in his letter
"At no place anywhere in the country have elections been held at any level of the organization. Handpicked lieutenants of the AICC has been coerced to sign on lists prepared by the coterie that runs the AICC sitting in 24 Akbar Road."
Azad calls Rahul Gandhi a non-serious individual
Calling Rahul Gandhi "childish", Azad said that due to his actions, the UPA government lost in 2014. He claimed that since Gandhi was made the vice-president of the Congress, the consultative mechanism was destroyed and his security guards and personal assistants were taking all key decisions. He accused the leadership of trying to "foist a non-serious individual at the helm" and sidelining senior leaders.
Veterans resigning from the party or key positions
Congress has been embroiled in an apparent infighting as senior leaders have been quitting one after the other. On Wednesday, Jaiveer Shergill quit the party and said that its decision making is now influenced by "self-interests". Previously, Anand Sharma too resigned as the steering committee chief of the party's Himachal Pradesh unit. Earlier, Kapil Sibal and Sunil Jakhar had quit the party in May.
Omar Abdullah calls resignation blow to Congress
National Conference leader Omar Abdullah termed Azad's resignation a body blow to the party, calling it "sad" and "scary". "Long rumoured to be in the offing. Perhaps the senior most leader to quit the party in recent times, his resignation letter makes for very painful reading. It's sad, and quite scary, to see the grand old party of India implode," Abdullah wrote on Twitter.