Punjab: Setback for Congress as Manpreet Singh Badal joins BJP
Punjab: Setback for Congress as Manpreet Singh Badal joins BJP
Jan 18, 2023, 07:27 pm
2 min read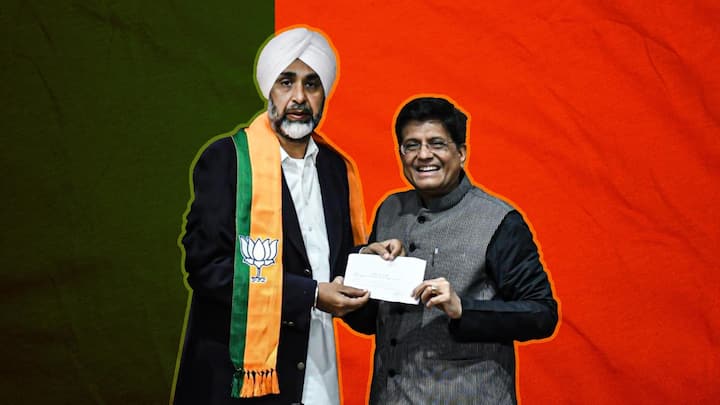 Former Punjab finance minister and senior Congress leader Manpreet Singh Badal on Wednesday resigned from the party alleging disparage. He claimed that he experience a loss of hope in Congress since many concerns were not addressed. His resignation is being seen as a setback for Congress in Punjab ahead of the 2024 elections. Badal joined the Bharatiya Janata Party (BJP) immediately after quitting Congress.
Why does this story matter?
Badal's resignation comes at a crucial time as the Congress was preparing to strengthen itself ahead of the 2024 Lok Sabha elections scheduled for next year.
Worries about him switching sides arose last year when he isolated himself from party activities following the appointment of Amarinder Singh Warring as state chief.
Badal was the finance minister in the Congress-led administration.
Former minister Badal alleges 'disappointing disillusionment' in Congress
"Regretfully, given the prevailing culture within the party and the defiant desire in the present course, I no longer wish to be a part of the Indian National Congress," he said in his resignation letter shared on Twitter. "Initial enthusiasm gradually gave way to disappointing disillusionment," he added. Badal thanked Gandhi for providing him with opportunities in the party and government.
Check Badal's resignation letter shared on Twitter
Punjab Congress suffering from factionalism: Badal
Badal cited factionalism in the Congress party in Punjab in his letter to Rahul Gandhi. He alleged that he faced discouraged by the party's actions in the state. He also noted that despite completing difficult duties as finance minister, his efforts were not rewarded claiming that rather than praising his efforts, the Punjab Congress allegedly "vilified" him.
Who is Manpreet Singh Badal?
Badal's political career spanned 27 years, during which he switched parties many times. He began his career in 1995 with Shiromani Akali Dal (SAD). In 2010, he founded the Peoples Party of Punjab, then in the 2014 parliamentary elections, he joined Congress. He had withdrawn from the political arena for several months following his defeat in assembly elections from the Bathinda urban assembly segment.