Premier League, Bournemouth sack manager Scott Parker: Decoding his stats
Premier League, Bournemouth sack manager Scott Parker: Decoding his stats
Aug 30, 2022, 02:39 pm
2 min read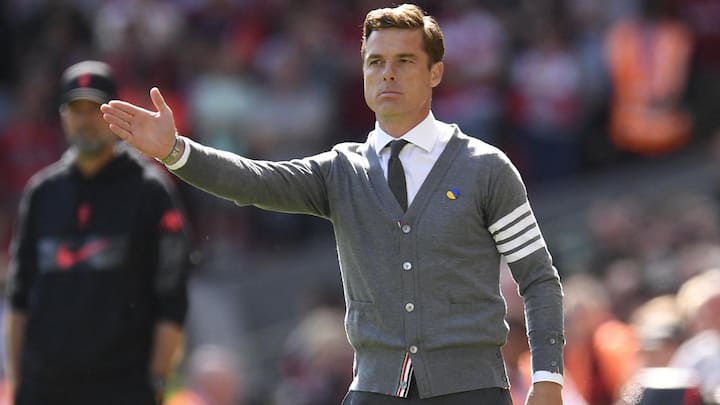 Premier League club Bournemouth have sacked head coach Scott Parker after just four games in the 2022-23 season. Bournemouth were mauled 9-0 by Liverpool on Saturday and this prompted the club to get rid of the former Fulham manager. Bournemouth won their opening match but have since then faced three successive defeats. Here we present Parker's key managerial stats.
Bournemouth owner Maxim Demin shares his views
"In order for us to keep progressing as a team and a club as a whole, it is unconditional that we are aligned in our strategy to run the club sustainably," said Bournemouth owner Maxim Demin. He said the approach has helped the club earn success in recent times and a search for a new manager will begin immediately.
Bournemouth's performance this season
The Cherries won their first match of the Premier League 2022-23 season, beating Aston Villa 2-0. Thereafter, they suffered defeats versus Manchester City (0-4), Arsenal (0-3), and Liverpool (0-9). 15 goals have been conceded across the last three games.
Parker helped Bournemouth gain Premier League promotion
Parker led Bournemouth to Premier League promotion by helping his side finish second in the Championship 2021-22 season. They finished with 88 points, two below champions Fulham (90). Bournemouth had scored 74 goals (second-highest).
Parker's managerial career in numbers
Parker managed Bournemouth in 55 matches in all competitions after being appointed last year. He won 28, lost 13, and drew 14 matches, scripting a win percentage of 50.9. Prior to that, the former Fulham mid-fielder managed the Cottagers in 105 matches. Under his stewardship, Fulham won 37, lost 43, and drew 25 games. Parker had a win percentage of 35.20.
Parker's Premier League numbers as a manager
Parker managed 52 Premier League games, winning nine drawing 13, and losing 30. His teams conceded 89 goals and forwarded 37 in total. Parker was appointed assistant manager of Fulham after the sacking of Claudio Ranieri in February 2019. Fulham were relegated but earned promotion the following season. In 2020-21, Fulham were once again relegated.
Decoding Parker's accolades as manager
Parker won the EFL Championship play-offs in 2020 with Fulham, besides helping the Cherries finish second last season. He has won two Championship Manager of the Month awards in September and October 2021 respectively.