Now, UK and US are eyeing a mini trade deal
Now, UK and US are eyeing a mini trade deal
Dec 18, 2020, 12:31 am
3 min read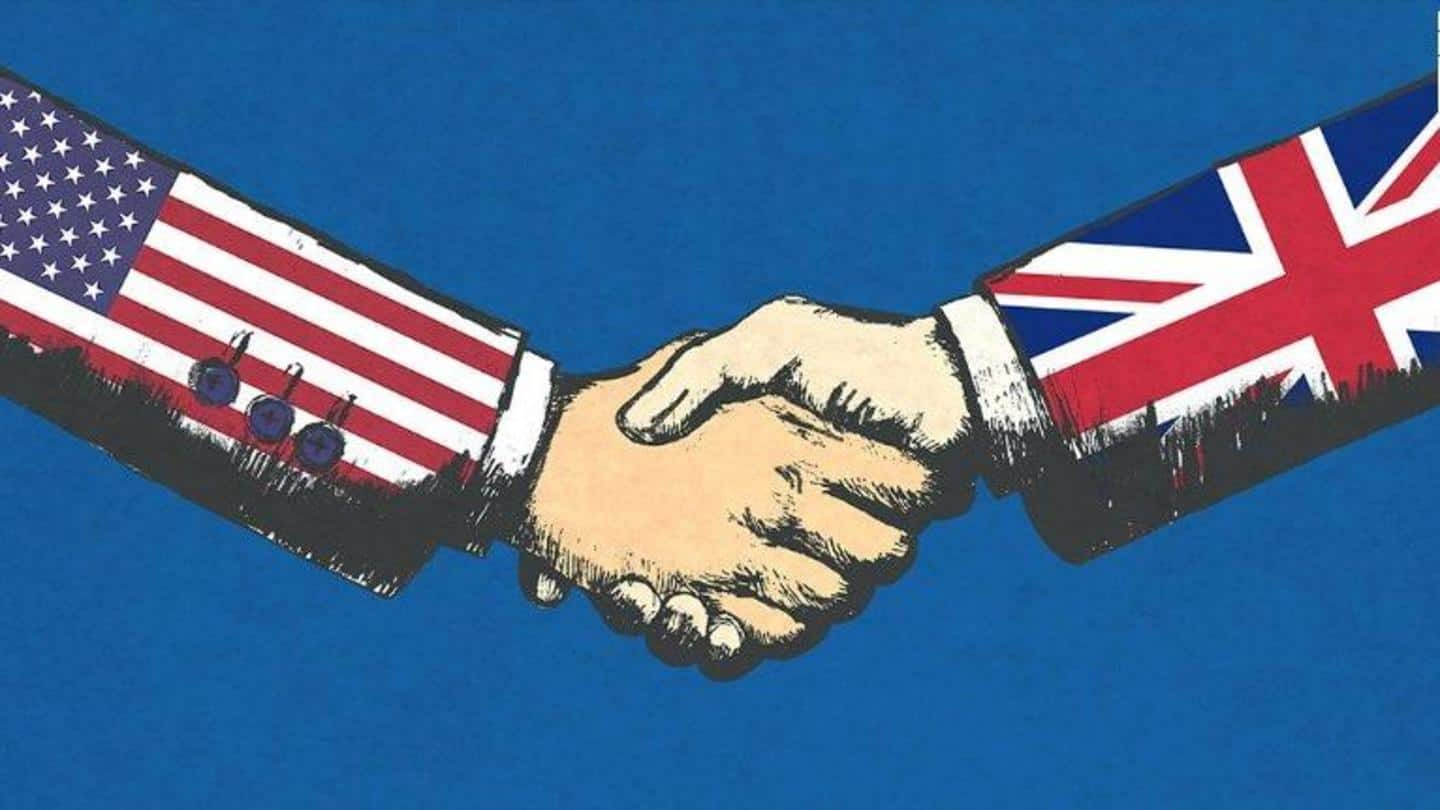 In its final days, the current United States administration, led by outgoing President Donald Trump, is trying to ink a mini trade deal with the United Kingdom that would reduce trade tariffs, reports BBC. Trump's trade chief Robert Lighthizer is hopeful that with a deal signed, the tariffs on Scottish whisky would be reduced. Here's more on this.
We don't have much time left: Lighthizer
In an interview, Lighthizer confirmed that he was talking with Liz Truss, Secretary of State for International Trade in the UK. "I am hopeful we can get some kind of an agreement out you know, we don't have a lot of time left," he said. He said the fact that the current UK and US governments "are not big subsidizers" could be an advantage.
Similarly, UK wants to de-escalate conflict over subsidies
Separately, Truss's words indicated the UK also wants to ink the deal. She said she "wants to de-escalate the 16-year-old conflict over subsidies." The talks, said BBC, were a part of efforts launched by the trade team of Trump to conclude the Boeing-Airbus dispute separately with the European Union and the UK, without the involvement of the World Trade Organization (WTO).
EU levied taxes on US products over aid to Boeing
In November, a furious European Union (EU) had levied up to 25% tariffs on US goods in response to the preferential treatment given to aerospace giant Boeing. The taxes had the approval of WTO; this move affected a number of products like tractors, ketchup and orange juice. Back then, Lighthizer said US was unhappy with EU's actions, adding that subsidy to Boeing was suspended.
UK spoke about not imposing tariffs, US responded
Later, the UK said it would nix tariffs against Washington from January 1 "over subsidies for aerospace firms." The US hit back, saying that Britain has no locus standi to levy taxes once it exits the EU. Lighthizer explained that it was the EU that sued the US at the WTO, and the UK didn't bring an individual case.
US initiated action against EU, France, and Germany: Lighthizer
"We brought an action against the EU, France, Germany, and the UK. The EU just brought one against us, the member states did not in all cases. So there's no question that as a legal point, that is correct," Lighthizer told BBC.
US thinks UK might never ditch EU's trade rules completely
The top trade negotiator also said that the US knew all along that UK might fail to dump EU's trade rules, considering the enormity of the UK-EU trade. "I've always had the view that there's just an awful lot of trade between the UK and the EU and it was hard to see there weren't going to be any rules to that," he said.
He hopes things will be sorted soon
Lighthizer also said that the US getting access to UK's markets was important, underlining that if the latter offered a similar deal to any other nation, it would be less significant. "I think there's no reason why the US and the UK can't get to a deal fairly expeditiously," he said, also revealing that things will be streamlined in coming weeks.