China elects 'most powerful leader' Xi Jinping for 3rd term
China elects 'most powerful leader' Xi Jinping for 3rd term
Oct 23, 2022, 10:42 am
2 min read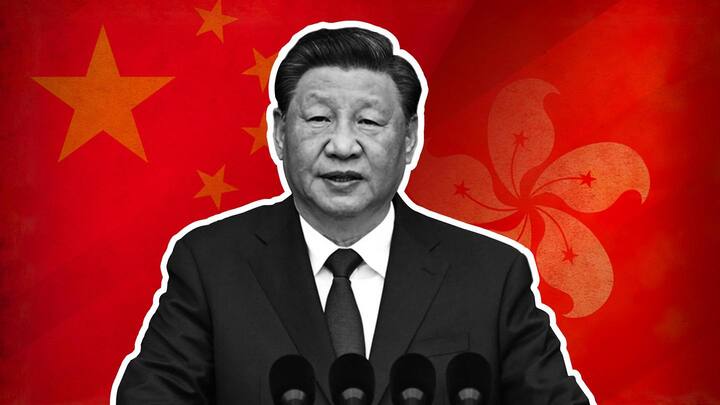 Chinese President Xi Jinping was elected for the record third term on Sunday as China's leader, solidifying his status as a powerful ruler. His appointment as leader of the Communist Party of China was announced at the conclusion of the party's week-long congress, during which high-ranking cadres backed his leadership. They also authorized a massive reorganization in which several key officials stepped down.
Jinping will be the 'one-man' ruler
On Sunday, the Central Committee of the Chinese Communist Party (CCP) elected Jinping as its general secretary for the upcoming five-year term. According to reports, Jinping will probably return as president, but with 'one-man rule' after decades of power-sharing. His presidency will be made public at the government's annual legislative sessions in March of next year.
World needs China: Jinping
While speaking to the media, Jinping said, "China cannot develop without the world, and the world also needs China." "After more than 40 years of unflagging efforts towards reform and opening up, we have created two miracles -- rapid economic development and long-term social stability," he said. He also promised to "work diligently" for the people and the party.
Communist Party also forms inner power circle
The CCP also named a seven-member Politburo Standing Committee (PSC) led by Jinping, Al Jazeera reported. The committee works as the inner circle of power mostly handled by the allies of party leaders. Reports said Jinping introduced the new party lineup himself during the press event while leading them onto the stage at Beijing's Great Hall of the People.
Other members in the governing body
Meanwhile, reports said Shanghai Communist Party chief Li Qiang would most likely follow Li Keqiang as premier after the latter's retirement in March next year. Zhao Leji and WangHuning, who return from the previous committee, join newcomers Cai Qi, Ding Xuexiang, and Li Xi on China's highest governing body. Notably, all the new members are thought to be loyal to the 69-year-old Jinping.
'Top leadership fully stacked with Jinping's loyalists'
That's the conclusion of this press event and the week-long Party Congress has been concluded. #China is now into the third five-year rule under Xi Jinping, with the top leadership fully stacked with his loyalists. https://t.co/q7CTsjGN3i

— William Yang (@WilliamYang120) October 23, 2022
Jinping ruled China amid widespread criticism of crushing dissent
Jinping served as president of China since 2013 and is considered the most influential leader since founder Mao Zedong. However, Jinping has been accused of "crushing dissent against him" within his party and the country. He has imprisoned several of his rivals on different charges. Magnate Ren Zhiqiang, 69, his strong critic was in September 2020 sent to 18 years imprisonment.