Elon Musk takes over Twitter, CEO Parag Agrawal fired
Elon Musk takes over Twitter, CEO Parag Agrawal fired
Oct 28, 2022, 10:15 am
3 min read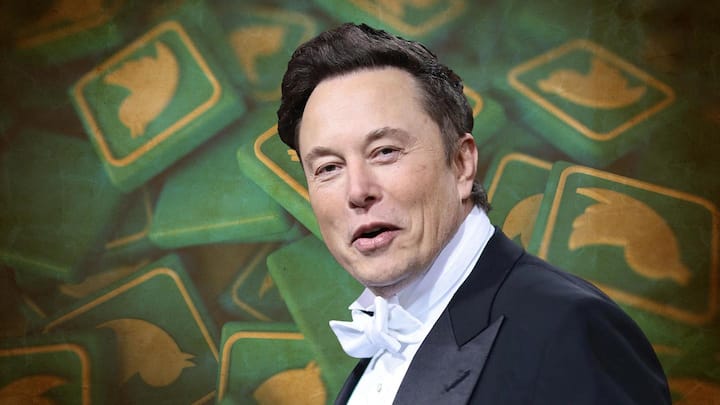 Finally closing the deal, the world's richest man, Elon Musk acquired Twitter and fired the top brass. Those sacked include Chief Executive Officer Parag Agrawal, Chief Financial Officer Ned Segal, and Vijaya Gadde, Head of Legal Policy, Trust and safety wing, reported Washington Post citing anonymous sources. CNBC reported that Agrawal and Segal left the company's headquarters and will not be returning.
Why does this story matter?
It has finally happened. Elon Musk is now the owner of Twitter. We can give up on our 'will-he-won't-he' questions.
This is the beginning of a new chapter in social media annals. How Musk handles Twitter will have repercussions that will be felt around the industry.
The billionaire who's known for his eccentricities is perhaps just what Twitter needs. Or maybe not?
The long legal saga comes to an end
The $44 billion deal culminated after Twitter took Musk to court, as the latter took a U-turn in July on the promised deal. The takeover now concludes a long legal battle between Musk and former Twitter leadership. The differences between Musk and Agrawal were rather public. "I don't have confidence in management," Musk had said in one of the early filings about the deal.
Musk fired CFO, policy chief, general counsel
Musk has begun his reign as 'Chief Twit' by firing Twitter's top executives, including CEO Agrawal, CFO Segal, policy chief Gadde, general counsel Sean Edgett, and chief customer officer Sarah Personette. The billionaire's issues with Agrawal, Gadde, and Edgett are public knowledge. All of them were escorted out by security. Personette had expressed her excitement over Musk's acquisition on Twitter earlier.
Fired executives to receive huge payouts
The executives who were fired will be rewarded handsomely for their troubles. They are set to receive some of the biggest payouts. Agrawal will get $38.7 million, Segal will receive $25.4 million, Gadde will leave with $12.5 million, and Personette will get $11.2 million.
What will happen to Twitter employees?
Last week, The Washington Post reported that Musk could fire 75% of Twitter employees. This created havoc among the company's workforce who even wrote a letter to the billionaire. The chances of that happening is less, according to TechCrunch. Musk reportedly told his new employees that he won't sack so many people. Did he bluff? Only time will tell.
Twitter is facing legal challenges to its free speech stance
No one, except Musk, knows what he plans to do with Twitter. At a time when the company is facing legal challenges to its free speech credentials, everybody is looking forward to seeing how he will moderate content. Will people have free reign or will they be controlled? If his letter to advertisers is any indication, it won't be the former.
How will Musk handle Twitter's finances?
Musk has said that he is not acquiring Twitter "to make money." But it will be ill-advised to think that he won't take measures to improve the company's bottom line. Twitter might charge companies and governments a "slight cost," said Musk in May. Job cuts are still not off the table. We can expect Musk to put more emphasis on advertising revenue too.
Musk wants to save humanity with Twitter acquisition