Centre now wants Apple to manufacture MacBooks, iPads in India
Centre now wants Apple to manufacture MacBooks, iPads in India
Jan 02, 2023, 06:58 pm
2 min read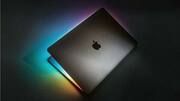 After iPhones, the Centre is keen on encouraging the manufacturing of iPads and MacBooks in India. And for that, it is planning to offer more benefits to OEMs. According to The Times of India, the government intends to increase the amount it spends on the production-linked incentive (PLI) scheme for IT hardware from the current Rs. 7,350 crore to about Rs. 20,000 crore.
Why does this story matter?
Apple shifted the manufacturing of its latest flagship iPhone 14 to India in late 2022 and has been producing certain older iPhones here for some years now.
The IT ministry, which is responsible for boosting the growth of electronics manufacturing in the country, has already pitched the plan and the matter now resides with the finance ministry and other related ministries.
Laptops do not have any import restrictions
The previous scheme, which was proposed in February 2021 and was agreed to by the Union Cabinet, assured incentive support of 1-4% over four years. In attempts to grow "Apple's manufacturing eco-system," the new scheme seeks to boost incentives to 5%. While smartphones have 20% import charges, laptops are exempted from duty charges as they fall under fall the ITA-1 category.
The rising tensions between India and China pose a problem
Apple has been reluctant to produce other products in India since the company does not have a dependable supplier base in the country. On the other hand, China has a powerful sales market and is home to Apple's largest production facility. Getting component supplies from China to India has not been easy either, given the growing hostility between the two countries.
The government is keen on scaling its manufacturing facilities
The government believes that persuading tech giants like HP and Dell might help it attain the "global manufacturing hub" status. However, the low demand in the global markets and the looming recession serve as major roadblocks.