Netflix appoints new CEOs as co-founder Reed Hastings steps down
Netflix appoints new CEOs as co-founder Reed Hastings steps down
Jan 20, 2023, 10:56 am
2 min read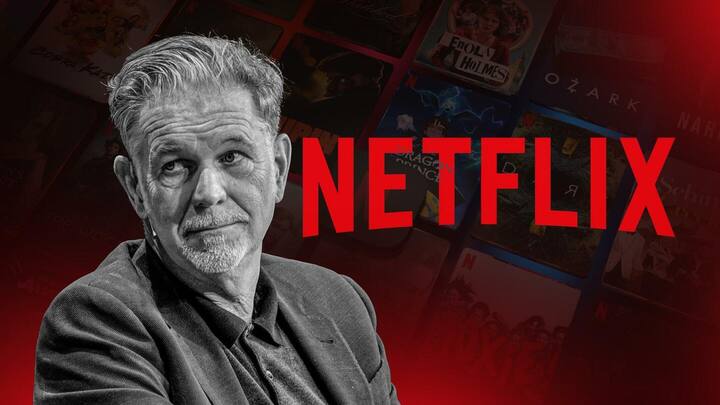 A new chapter has begun at Netflix. Co-founder Reed Hastings has decided to step down from his role as CEO, a position he held for over two decades during which the company grew from a rent-by-mail DVD service to an entertainment behemoth. Hastings' long-time associates Greg Peters and Ted Sarandos have been named co-CEOs of the streaming giant.
Why does this story matter?
Netflix began 2022 on the worst note possible with the company losing subscribers for the first time in a decade. It was also the first time the original disruptor of the entertainment industry faced challenges of any sort from its competitors.
Netflix, however, bounced back in the second half of the year. The change in guard comes as the company steps into new domains.
Sarandos and Peters were promoted in 2020
The appointment of Peters and Sarandos brings the curtain down on the succession process that has been in the making for a while. In 2020, Sarandos was promoted to co-CEO, while Peters was appointed as chief operating officer. "In the last 2½ years I've increasingly delegated the management of Netflix to them," Hastings said in a statement.
They went through a baptism by fire: Hastings
Netflix was going through a challenging time when Sarandos and Peters were promoted to co-CEO and COO, respectively, in 2020. "It was a baptism by fire, given COVID and recent challenges within our business," Hastings said. "But they've both managed incredibly well...so the board and I believe it's the right time to complete my succession," he added.
Check out Hastings' announcement about Netflix's change of guard
Ted & Greg are now co-CEOs. After 15 years together we have a great shorthand & I'm so confident in their leadership. Twice the heart, double the ability to please members & accelerate growth. Proud to serve as Executive Chairman for many years to come https://t.co/oYc0laqMXQ

— Reed Hastings (@reedhastings) January 19, 2023
Hastings will serve as the company's executive chairman
Hastings will serve as the company's executive chairman, a role, according to him, "founders often take." The change in Netflix's management comes as the company added 7.66 million subscribers in the fourth quarter of 2022, beating Wall Street's forecast of 4.57 million. The company attributed last quarter's success to a slate of new content including "Wednesday" and the royal tell-all documentary "Harry & Meghan."
Netflix's revenue in Q4 was in line with estimates
Netflix now has 231 million subscribers around the world. However, its earnings per share came in at 12 cents, below the analysts' expectation of 45 cents. The company's $7.85 billion revenue in the quarter was in line with the estimates. The streaming giant projected "modest gains" in subscribers in the March quarter, with a 4% year-over-year increase in revenue.