Supreme Court rejects Google's appeal against CCI Android antitrust ruling
Supreme Court rejects Google's appeal against CCI Android antitrust ruling
Jan 19, 2023, 07:09 pm
3 min read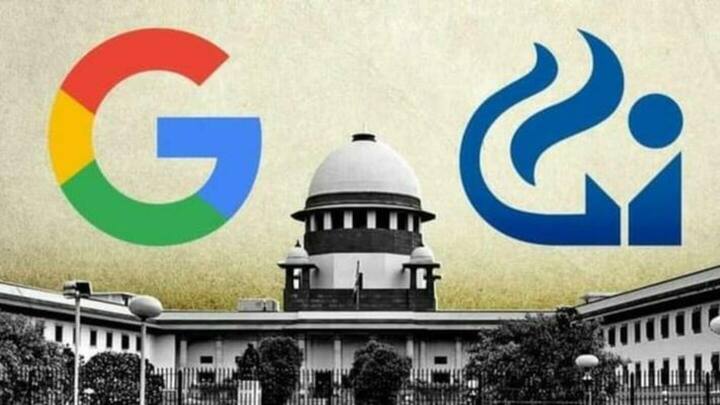 Google's Android dominance in India might be nearing an end. On Thursday, the Supreme Court refused to interfere with the National Company Law Appellate Tribunal (NCLAT) ruling which denied the tech giant a stay in the Competition Commission of India's (CCI) order imposing a penalty of Rs. 1,337.76 crore. The top court, however, gave Google another week to comply with the CCI order.
Why does this story matter?
In October last year, India's competition watchdog imposed monetary and non-monetary sanctions on Google for abusing its dominant position in the Android ecosystem.
The CCI order asked the tech giant to cease and desist from unfair business practices, including forcing original equipment manufacturers (OEMs) to pre-install its suite of apps.
The order was seen as an end to Google's tight grip over Android.
SC directed NCLAT to decide Google's appeal by March 31
Although it refused to entertain Google's plea, the Supreme Court directed NCLAT to dispose of the company's appeal by March 31, 2023. NCLAT had deferred the appeal to April. The division bench comprising Chief Justice of India Dhananjaya Y Chandrachud, P S Narasimha, and JB Pardiwala noted that NCLAT directed Google to deposit 10% of the penalty without deciding the application for stay.
CCI order not without jurisdiction or with manifest error: SC
In disposing of Google's petition, the court observed that "findings by CCI cannot be said to be without jurisdiction or with manifest error." The bench added that the competition watchdog's findings "cannot be regarded as contrary to weight of record at interlocutory stage." However, the court refused to make any comments on the merits of the case as the appeal is still pending.
There was no logic to CCI's order: AM Singhvi
CCI's order was set to come into effect today. However, considering Google seeking interlocutory remedies before NCLAT and Supreme Court, the bench granted the company one more week to comply with the order. Appearing for Google, senior advocate AM Singhvi submitted that there was no logic to CCI's order and that NCLAT deferred the appeal to April without considering the urgency of the matter.
CCI order could lead to different versions of Android OS
Now that the Supreme Court has refused to entertain its petition, Google has no other way but to comply with CCI's order. At least until it obtains a favorable decision from the appeal filed before NCLAT. The order may lead to different versions of Android OS, which in turn could affect app developers. This might also result in value appreciation of the Android ecosystem.