'Pathaan' reopens 25 theaters: Celebrating heritage of 6 iconic halls
'Pathaan' reopens 25 theaters: Celebrating heritage of 6 iconic halls
Jan 25, 2023, 02:10 am
3 min read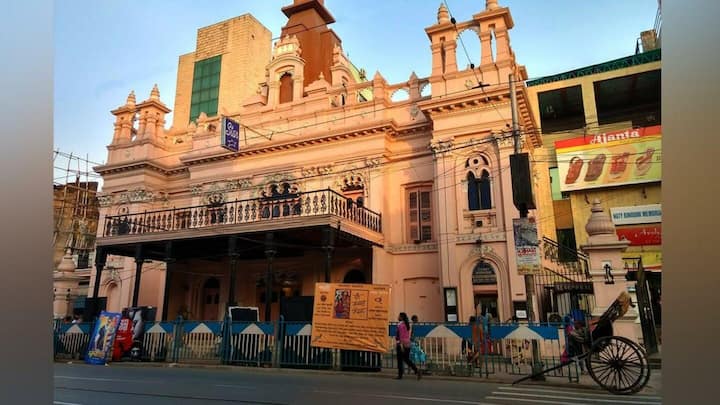 Yash Raj Films recently announced that Shah Rukh Khan's comeback film Pathaan has reopened around 25 shut-down theaters in India with impressive advance ticket sales. Over the years, the multiplexes have slowly engulfed the single screens and the experience in the latter is unparalleled. As we await Pathaan, let's look back at six iconic movie theaters in India.
This Mumbai cinema hall makes it historical. The hall was built back in 1947 and the first film to be screened was Dilip Kumar, Raj Kapoor and Nargis starrer Andaz. This art-deco theater had a seating capacity of 1,200. The hall hosted stage shows in the later years and got a makeover in 2016 and is accessible now.
This iconic hall's curtains dropped back in 2017. This Delhi cinema hall was established in 1961 and is historic in its truest sense. The hall had India's first 70mm screen. As per reports, the owners could not revive the hall in the era of multiplexes. They initially had the plan to turn it into a 10-screen multiplex but nothing has happened till now.
This Mumbai cinema hall is synonymous with iconic halls. The first film to screen here was way back in 1958. It was Sunil Dutt and Vyjayanthimala starrer Sadhna. Mughal-E-Azam ran in this hall for six years. Legend has it that once Dilip Kumar made a remarkable entry on a horse. Today it is synonymous with DDLJ and the shows, are, to date houseful.
This iconic theater in Kolkata was established in 1883 and hosted some iconic plays. The first motion picture to be screened was the ones made by the great Hira Lal Sen. It has been visited by luminaries like Rabindranath Tagore and Vidyasagar. The hall is functional and the interiors have been modified with time but the actual architectural marvel is still kept intact.
This Jaipur cinema hall was made after India won the Polo World in 1933. It was inaugurated by Lord Mountbatten and the name comes from that famous win. The hall became so famous that, people had to wait in queues for 30 days to buy the tickets. The hall is still functional and was one of the first to be renovated as a multiplex.
This single screen is located in South Kolkata and is still one of the most visited single screens in the country. The viewing experience at this hall is unparalleled and was one of the first to introduce computerized ticket booking system. The hall still has a box-seats culture and ticket prices are still as low as Rs 90.