'Mahabharat' actor Satish Kaul, 74, dies due to COVID-19 complications
'Mahabharat' actor Satish Kaul, 74, dies due to COVID-19 complications
Written by
Shreya Mukherjee
Apr 10, 2021, 09:16 pm
2 min read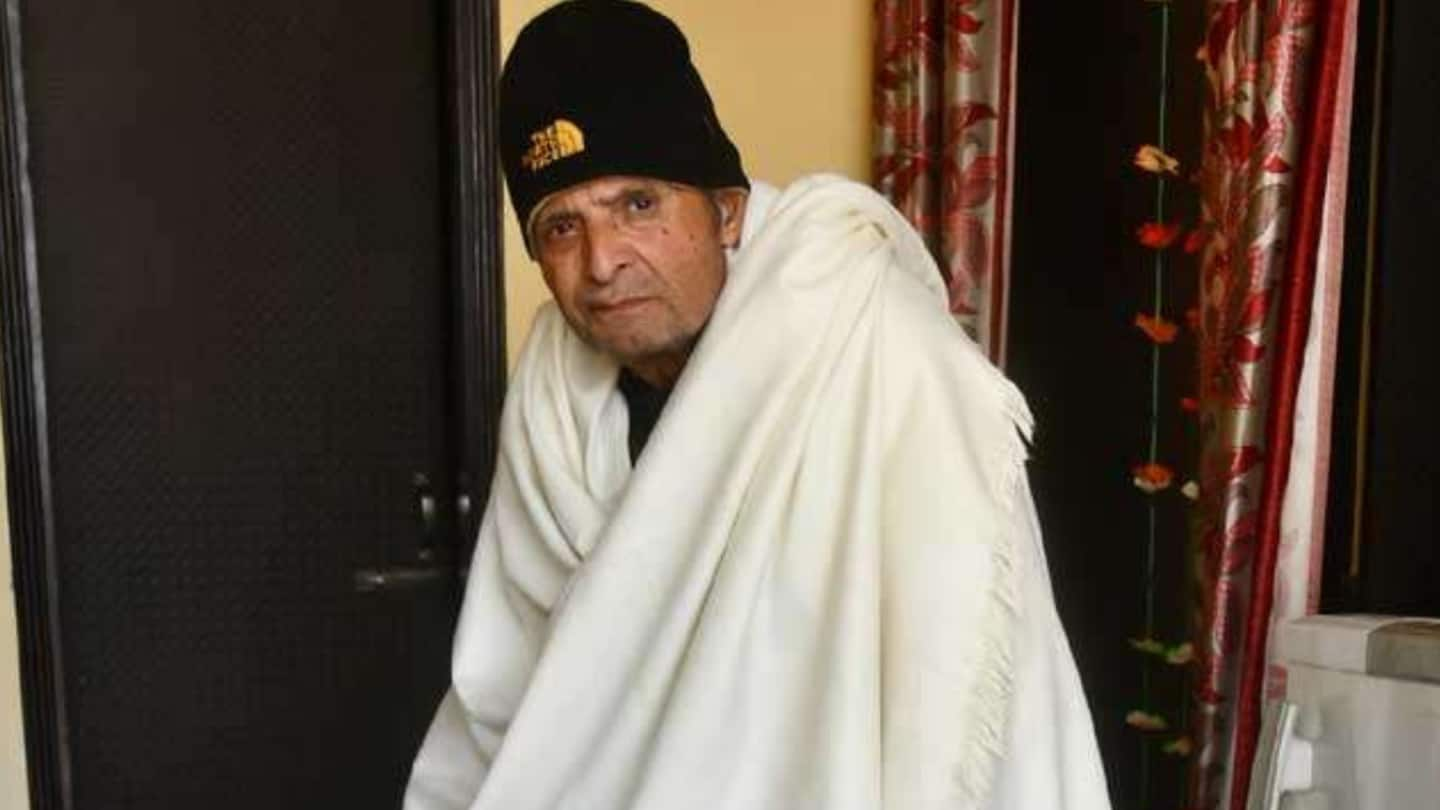 Veteran actor Satish Kaul passed away on Saturday due to COVID-19 complications. The actor, who is best known for his work in Bollywood movies like Ram Lakhan and Aunty No. 1 as well as BR Chopra's Mahabharat, was suffering from fever for the last five-six days. He was 74. His sister Satya Devi told The Indian Express that the funeral will take place tomorrow.
He was hospitalized on Thursday, died this morning
Satya Devi revealed that Kaul was admitted to the Shri Rama Charitable Hospital in Ludhiana on Thursday, after which she found out that he had contracted COVID-19. "He died today morning due to COVID-19 at the hospital," she told PTI. Kaul is survived by his sister. After starting his career in the 1970s, he had juggled between Hindi and Punjabi films.
He starred in Punjabi movies like 'Patola' and 'Maula Jatt'
Apart from Mahabharat, Kaul was also seen in the Doordarshan series Vikram Aur Betaal (1985). The actor had earned more fame with his Punjabi titles. His portfolio includes films like Patola (1988), Maula Jatt (1990), Sassi Punnu (1977), Ishq Nimana (1984), and Suhag Chooda (1988). Kaul had settled in Punjab permanently in 2011 and also started an acting school there.
Lockdown had severely affected the veteran actor
His venture, however, failed to take off and a hip bone fracture in 2015 had him bed-ridden for years, effectively marring his chances to work. Revealing his condition last year, Kaul had sought financial assistance from members of the entertainment industry. He had told PTI that the pandemic and subsequent lockdown had exacerbated his woes and he was unable to buy medicines and groceries.
Kaul had expressed eternal gratitude to viewers in earlier interview
Speaking to the news agency, he had appealed for help as a human being in need. "I got so much love as an actor, I need some attention now as a human in need." A recipient of the lifetime achievement award at PTC Punjabi Film Awards 2011, Kaul earlier said he was eternally grateful for all the love and support he had received.