Delay UP polls, HC urges election body amid Omicron fears
Delay UP polls, HC urges election body amid Omicron fears
Dec 24, 2021, 09:47 am
2 min read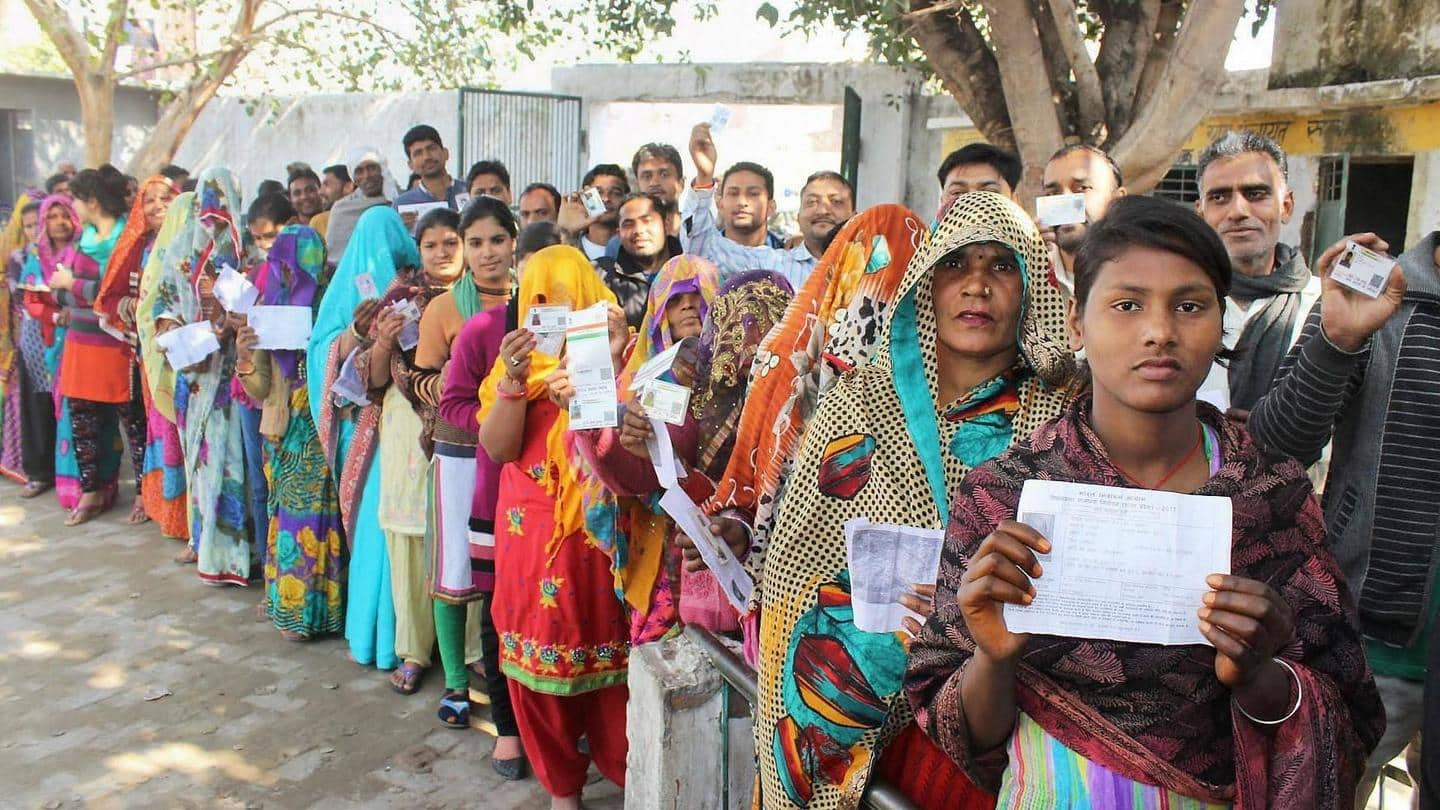 The Allahabad High Court has urged the Election Commission of India to postpone the Uttar Pradesh Assembly elections by a few months. It also called for a ban on poll-related gatherings and rallies. The court made the request while hearing an unconnected bail petition in view of the spread of the highly-contagious Omicron variant of coronavirus.
The court's observations come as cases of Omicron have surged significantly over the past few weeks.
It is the most heavily mutated version of the coronavirus so far and is said to be highly infectious.
India has reported over 350 Omicron infections with Delhi and Maharashtra leading the state-wise tally.
Several states have announced curbs in the wake of the threat.
"If rallies are not stopped, results will be worse than the second wave (of COVID-19)," Justice Shekhar Yadav said. "Jaan hai toh jahaan hai (if there is life, there is everything)," he added. "Gram Panchayat elections and the (West) Bengal Assembly elections infected a lot of people, which caused many deaths as well," he further remarked.
Campaign through TV or papers: Court
Justice Yadav further requested the Election Commission to direct political parties to campaign through mediums like television or newspapers instead of physical events. Citing Article 21 of the Constitution, the judge said all Indians have a right to life.
Elections in Uttar Pradesh
Elections in UP are set to be held early next year. The state has the highest number of Lok Sabha seats and plays a crucial role in the general elections. All political outfits have already begun their big-fat campaign rallies drawing huge crowds that tend to violate COVID-19 protocols. Polls are also due to be held in states like Goa, Punjab, Uttarakhand, and Manipur.
Earlier this year, the EC had come under fire for conducting Assembly elections in West Bengal and other states amid a surge in coronavirus infections across the country. Large gatherings were held and participants often ignored COVID-19 norms like wearing face masks.