Mamata Banerjee takes oath as West Bengal Chief Minister
Last updated on
May 05, 2021, 12:10 pm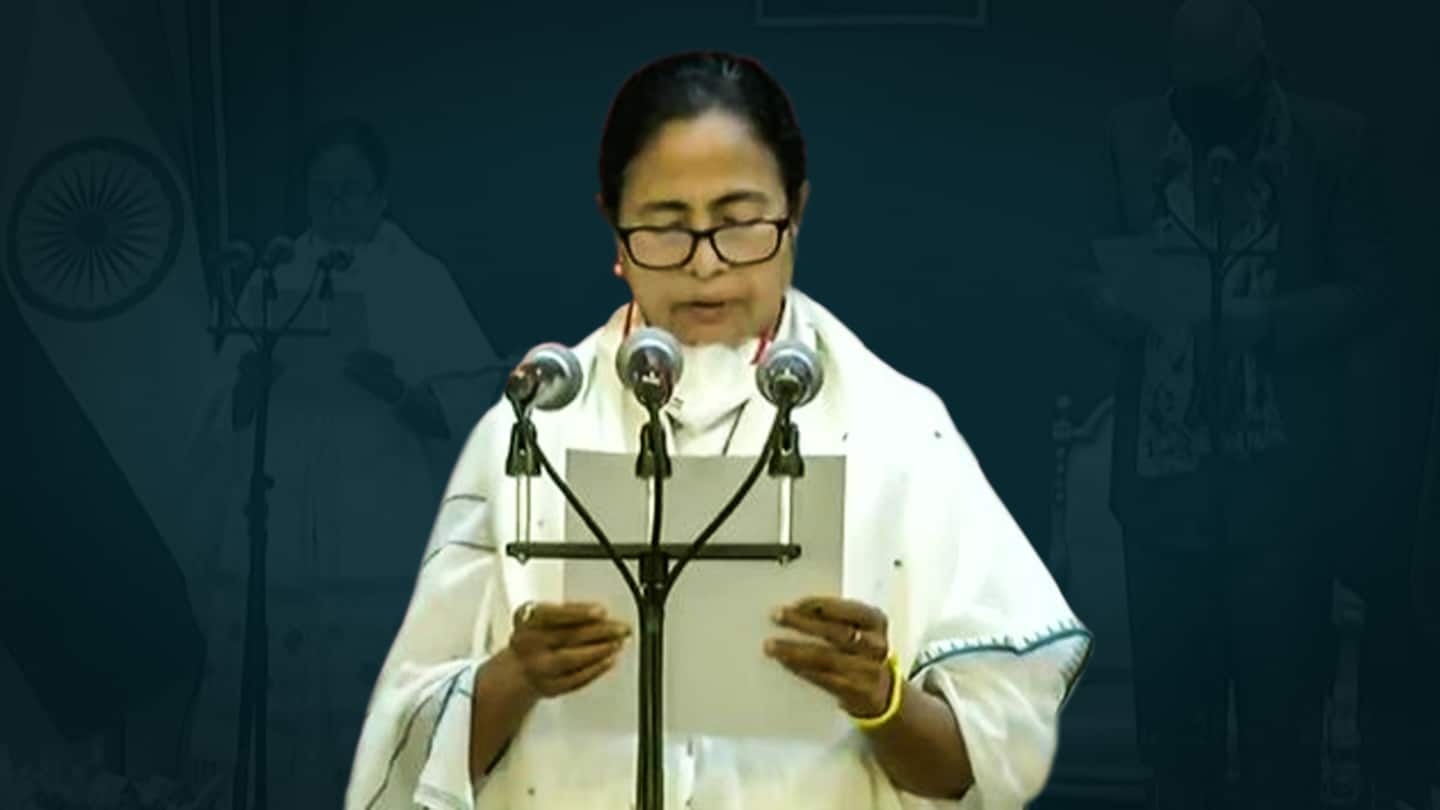 Trinamool Congress chief Mamata Banerjee today took oath as the Chief Minister of West Bengal for the third consecutive term, after winning a bitterly-fought election held under the shadow of the COVID-19 pandemic.
The swearing-in ceremony took place at the Throne Room at the Raj Bhavan with coronavirus-related protocols in place.
Here are more details on this.
Banerjee to hold meeting on COVID-19, law and order
Reportedly, the remaining cabinet members will be sworn-in on May 9.
As the new CM, Banerjee will first head to her office, where she will be given a "guard of honor" by the Kolkata Police.
It is expected that she will start her term with a meeting with top officials to review the COVID-19 situation and the law and order in the state.
Will tackle violence with utmost firmness: Banerjee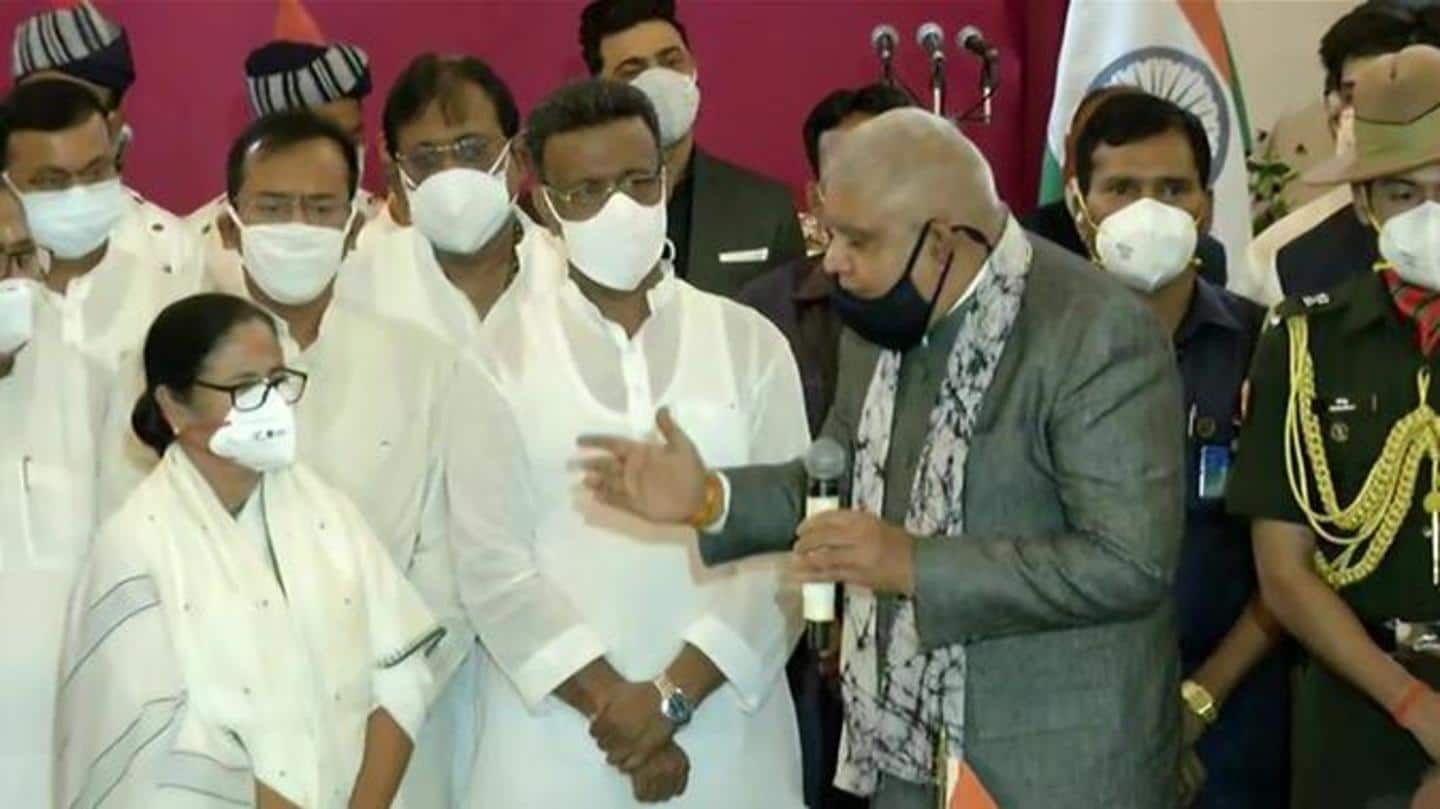 Since the election results on Sunday, there have been reports of violence from several parts of the state.
Speaking on the issue, Banerjee reportedly said, "There was a lot of inefficiency in the state system during this (election) time. I will set up a new police system today itself and tackle the violence with utmost firmness (sic)."