Triple Talaq Bill tabled in Lok Sabha: All details here
Triple Talaq Bill tabled in Lok Sabha: All details here
Jun 21, 2019, 01:35 pm
3 min read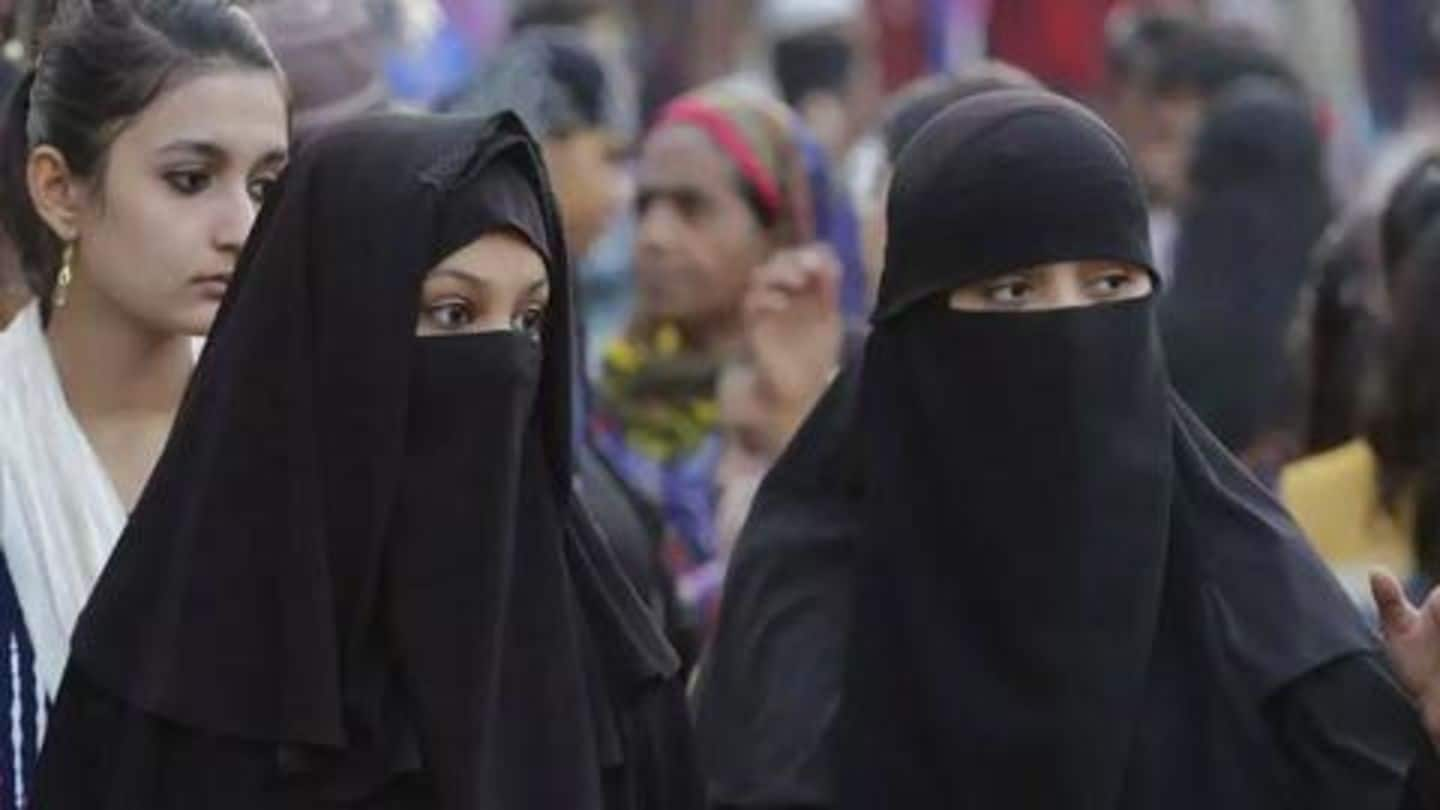 Days after winning general elections, Prime Minister Narendra Modi-led BJP got to work in the Lok Sabha on Friday. One of the first tasks which the government did was table the Muslim Women (Protection of Rights on Marriage) Bill, 2019, popularly known as Triple Talaq Bill, in the Lower House. The bill had lapsed after the dissolution of the 16th Lok Sabha. Here's more.
Background: Bill seeks to make Triple Talaq punishable offense
The bill ensures a three-year jail term to Muslim husbands who divorce their wives by uttering 'talaq' thrice. The bill, which BJP says will empower Muslim women, was passed in Lok Sabha in December 2018. But it couldn't get a green signal in the Rajya Sabha, where BJP was in minority. Opposition leaders demanded that the bill should be sent to select parliamentary committee.
Bill might victimize Muslims, felt opposition
Opposition leaders opined that making Triple Talaq a penal offense will have far-reaching consequences. They said penal provisions shouldn't be evoked in a domestic issue and feared it will victimize Muslims. Interestingly, Nitish Kumar's JD(U), which is an NDA ally, has decided against supporting the bill. Jagan Mohan Reddy's YSR Congress and Naveen Patnaik's BJD won't back it either.
Centre made changes in the bill, added provision for bail
Meanwhile, in a bid to allay fears, the Centre made amendments in the bill last year. While the ordinance makes Triple Talaq a punishable offense, an accused can approach the magistrate to seek a bail even before the trial begins. A provision was added which allowed a magistrate to give bail to the accused after "hearing the wife", the government said.
It is about women empowerment: RS Prasad in Lok Sabha
What the Centre couldn't do in the previous term, it plans to achieve in this. In the Parliament, Shashi Tharoor (Congress) and AIMIM's Asaduddin Owaisi opposed the introduction of the bill. Meanwhile, Union Minister Ravi Shankar Prasad said it was about justice and women empowerment. "It is our work to make laws. Law is to give justice to the victims of Triple Talaq," he said.
Centre wants to convert 10 ordinances into law
Barring Triple Talaq, Centre wants to convert 10 ordinances into law. These include Medical Council (Amendment) Second Ordinance, Companies (Amendment) Ordinance, the Banning of Unregulated Deposit Schemes Ordinance, Jammu and Kashmir Reservation (Amendment) Ordinance, the Aadhaar and other laws (Amendment) Ordinance, the Special Economic Zone (Amendment) Ordinance, Central Educational Institutions (Reservation in Teachers' Cadre) Ordinance, New Delhi International Arbitration Centre Ordinance, and The Homeopathy Central Council (Amendment) Ordinance.