All existing COVID-19 restrictions to be lifted from March 31
All existing COVID-19 restrictions to be lifted from March 31
Written by
Manzoor-ul-Hassan
Mar 23, 2022, 06:00 pm
3 min read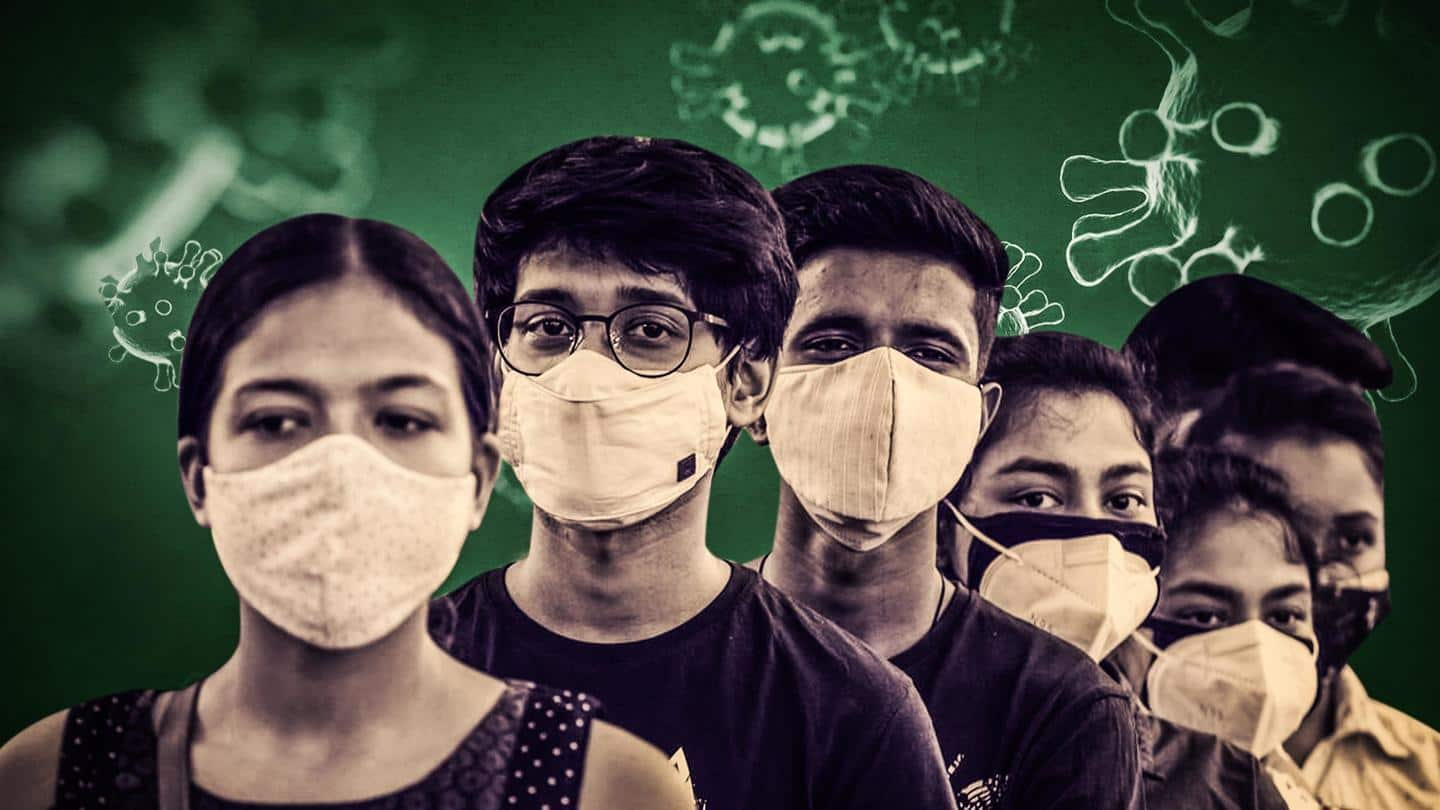 The Centre has decided to lift all COVID-19 restrictions throughout the country after March 31. The Ministry of Home Affairs (MHA) on Wednesday announced that the Disaster Management Act, which imposed all COVID-19 curbs, would no longer be invoked to impose further COVID-safety measures. However, the use of face masks and social distancing norms will continue as before.
Why does this story matter?
The COVID-19 situation in India has improved, as shown by a decrease in current cases and a lower weekly positive rate.
The overall number of recoveries in the country rose to 4,24,73,057 on Wednesday morning, with 2,542 new discharges.
The daily positivity rate and the weekly positivity rate, according to Ministry of Health figures, were 0.26 percent and 0.36 percent, respectively, on Wednesday.
Two years of COVID-19 curbs
On March 24, 2020, the central government, for the first time, issued the orders and directions under the Disaster Management Act (DM Act), 2005, to contain the spread of COVID-19 throughout the country. The states and union territories have also been following Standard Operating Measures and advisories issued by the Ministry of Health from time to time
Significant improvement in management of pandemic
In a letter to all state chief secretaries, Union Home Secretary Ajay Bhalla stated that significant capacities have been developed for various aspects of management of the pandemic, such as diagnostics, surveillance, contact tracing, treatment, vaccination, hospital infrastructure over the last 24 months. He also stated that the general public is now much more aware of COVID-appropriate behavior.
Instructions to states and UTs
The Centre's COVID containment recommendations, such as the use of a face mask and proper hand hygiene, will continue to lead the national response to the pandemic. However, given the nature of the disease, states and UTs have been asked to monitor the situation continuously and take immediate action at the local level whenever a spike in the number of cases is reported.
Strong COVID-19 vaccination drive
India's vaccination campaign has been going strong, with over 182 crore people vaccinated till Wednesday. Overall, over 82.2 crore people have been fully vaccinated, while more than 97.5 crore people have received one dose. On Wednesday alone, India administered 28.4 lakh COVID-19 vaccine doses till 5:30 pm, including over 8.7 lakh second doses and more than 18.6 lakh first doses, according to Co-WIN.
Over 2 crore 'precautionary' doses administered
Meanwhile, India has administered over 2.08 crore "precautionary" doses since January 10. On Wednesday, over 27,000 healthcare/frontline workers and more than 81,000 elderly people were given the precautionary dose till 5:30 pm.
Panel recommends reducing gap between Covishield doses
The National Technical Advisory Group on Immunisation (NTAGI), has recommended decreasing the gap between the two doses of the Covishield vaccine to 8-16 weeks from 12-16 weeks. If implemented, it will accelerate the vaccination of the remaining population. The recommendation comes at a time when India has started vaccinating children in the 12-14 years age group and allowed precautionary doses for all senior citizens.