BBC Modi documentary: Opposition slams 'censorship'; shares alternative documentary links
BBC Modi documentary: Opposition slams 'censorship'; shares alternative documentary links
Jan 23, 2023, 02:57 pm
3 min read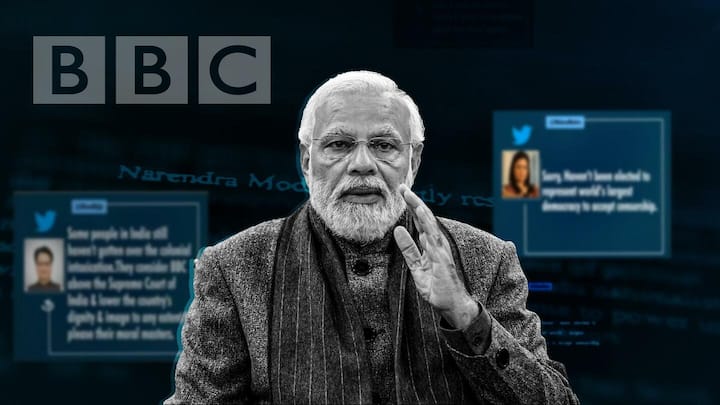 Tearing into the central government, Opposition leaders have slammed it over the removal of the BBC docu-series on Prime Minister Narendra Modi from YouTube and Twitter. Several opposition leaders tweeted alternative links to the documentary and urged people to watch it while terming the government's move to block access to the first part of the controversial series, titled India: The Modi Question, as "censorship."
Why does this story matter?
The BBC documentary India: The Modi Question reportedly delves into Modi's role during the 2002 Gujarat riots, which killed over 2,000 people, as the state's chief minister.
Following the release of the documentary's first part on Tuesday, the Ministry of External Affairs (MEA) rained down hard on it, calling it colonial propaganda to push a "discredited narrative."
It was removed from YouTube on Wednesday.
India has new scheme called 'Block in India': Congress
After the Ministry of Information and Broadcasting (MIB) directed YouTube to remove the video, Congress leader Gourav Vallabh took a dig at the government, saying there is a scheme similar to "Make in India" called "Block in India." Claiming the government doesn't want to face difficult questions, he said had the BBC been headquartered in Delhi, the Enforcement Directorate (ED) would have raided it.
TMC leaders accused government of taking down tweets
Trinamool Congress MPs Derek O'Brien and Mahua Moitra defied the BBC documentary ban by tweeting alternative links to the video. O'Brien said Twitter took down his earlier post with lakhs of views, while another of his tweets survived for almost three days. Moitra called the government's "emperor and courtiers" insecure, saying that she wasn't "elected to represent the world's largest democracy to accept censorship."
Moitra shared a list of tweets government wants to ban
Sena MP questions ban's impact in age of VPN
Sharing a quote on censorship by American poet Charles Bukowski, Shiv Sena (Uddhav Balasaheb Thackeray) MP Priyanka Chaturvedi questioned the effectiveness of such bans in the age of virtual private network (VPN). Echoing Vallabh's comment, she said the more the documentary is scorned and protested, the more curious people will get to watch it. Notably, the MIB cited emergency clauses for banning the documentary.
Nothing better expected of 'tukde tukde gang': Kiren Rijiju
In defense of the ban on the documentary, Union Law Minister Kiren Rijiju remarked that some people are still reeling from a colonial hangover and regard the BBC as higher than the Supreme Court. Referring to the opposition as "tukde tukde gang," whose aim is to weaken India, he claimed that some people wanted to soil the country's dignity to please their moral masters.