Beauty review: Renée Face Base Loose Powder
Beauty review: Renée Face Base Loose Powder
Jun 28, 2022, 10:40 am
3 min read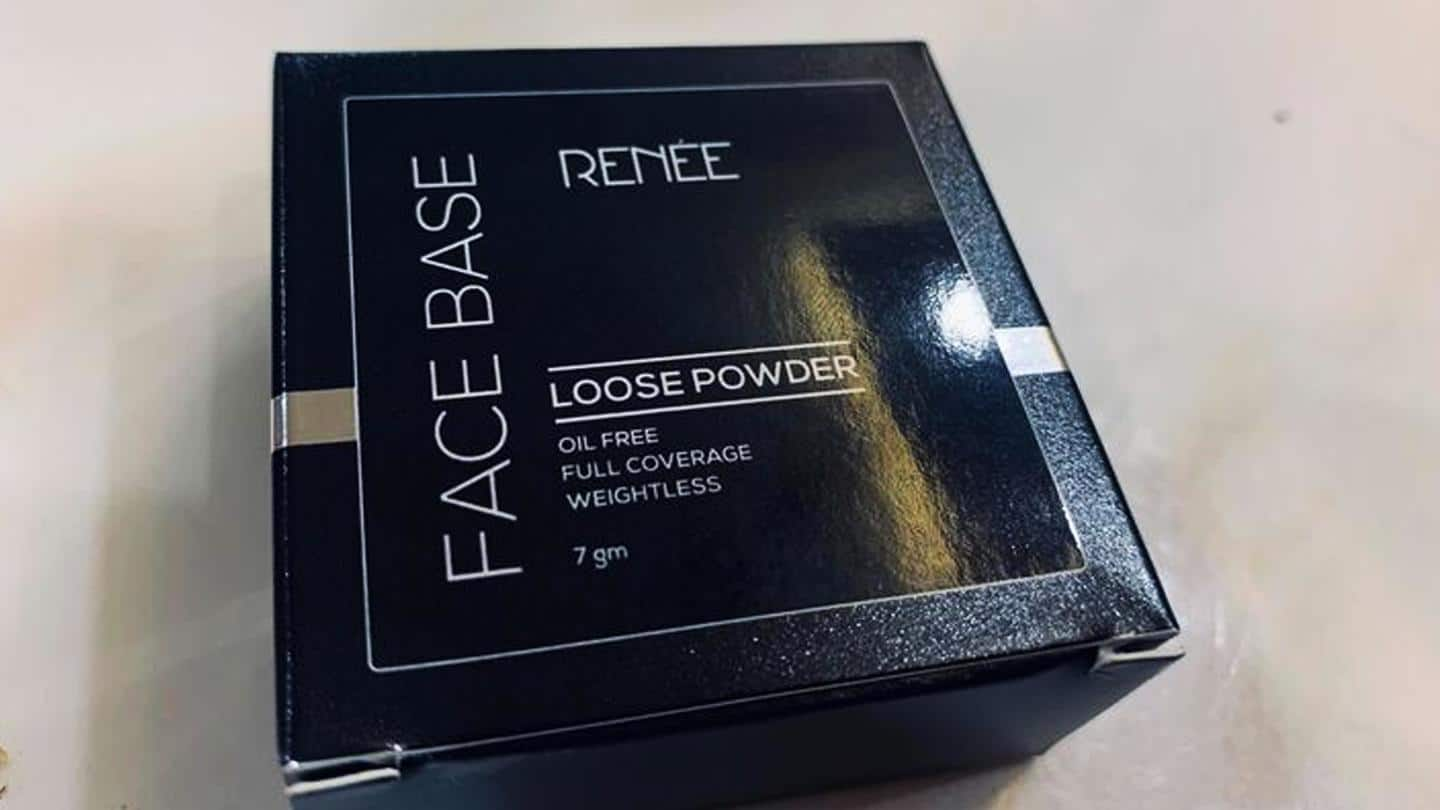 Renée Cosmetics has come out with an entire range of face products. From foundations to concealers, highlighters, and powder, they have pretty much everything you need to ace that base. These products are manufactured in Italy and specially formulated for Indian skin tones. Today we will talk about their loose powder, a formulation that has been all over the beauty industry lately.
Basic things to know about the powder
I got the loose powder in the shade translucent. It is also available in three other shades. A translucent loose powder doesn't offer coverage but is excellent for setting the base and baking your makeup. The best part about a loose powder is that it doesn't cake up like your regular compact powder. However, consistency matters. A finely-milled powder is what you need.
Is the packaging convenient?
The powder comes in a small, round tub. Be careful when you open it though, as some product is already on the surface and can spill out. You do not get any applicator with it. A small sponge might have been a good idea, and especially useful for beginners who do not know how to use loose powder.
You get seven grams of product for Rs. 599. Most brands have larger tubs for around the same price, or a little higher. So you are actually paying more for a lesser product.
How is the texture of this product?
Renée Cosmetics' loose powder has an extremely fine buttery consistency. It is finely milled and not at all gritty. It is so soft, light, and velvety matte. You won't even feel it on your face. This also makes it a great choice for those who like to bake their makeup as it won't leave any heavy product on the skin once dusted off.
Does it deliver on the promises?
Coming to the actual performance of the product, it does well what a powder is supposed to do. It soaks up the shine and avoids it from coming back for a long time. The best part is that it doesn't show up on the face at all, Use it to set your under-eye and see how it brightens you up.
Does it settle into fine lines?
If you have fine lines under your eyes, use a good concealer and set it with this loose powder. It won't enhance your fine lines and will leave you with a flawless appearance. You don't need a lot of product as well.
This powder is great for all types of skin. It doesn't dry you out excessively but still controls the oil from seeping through. This makes it an ideal choice for oily as well as dry skin beauties. I especially love it since it adds a soft glow to your face without looking whitish. I say, try it once at least.