Congress writes to Shah again over Rahul's Yatra security breaches
Congress writes to Shah again over Rahul's Yatra security breaches
Jan 01, 2023, 07:31 pm
3 min read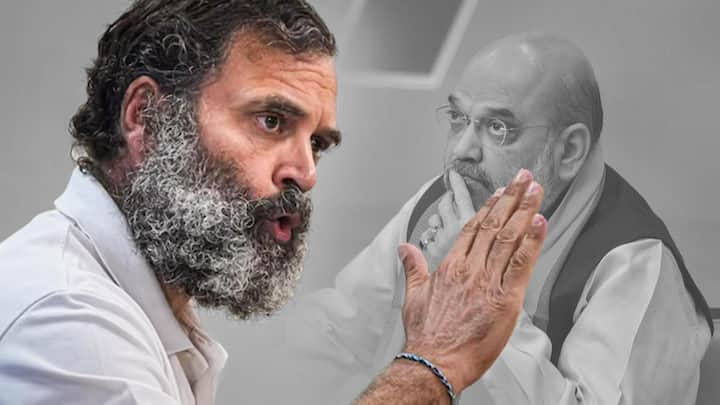 The Congress once again wrote to Union Home Minister Amit Shah on Saturday over Rahul Gandhi's security arrangements at the Bharat Jodo Yatra (BJY), just days after the Central Reserve Police Force (CRPF) claimed that he "violated" multiple guidelines. In its new letter to Shah, the grand old party raised concerns against the CRPF's response, which is "unacceptable," according to the party.
Why does this story matter?
The general secretary of Congress, KC Venugopal, wrote to Shah on Wednesday flagging security breaches during the BJY.
The CRPF informed the Ministry of Home Affairs (MHA) responded a day later that Gandhi had violated guidelines more than 100 times since 2020.
The BJY is a political movement by Congress to reinstate itself in the country.
Content of latest letter to MHA
"Firstly, we had written about a specific incident in Sohna, Haryana, where the Yatra's containers were intruded by Intelligence unit personnel of the Haryana Police. Although we have filed an FIR, we think it appropriate to bring this to the fore as a severe security breach," Congress' new letter reads. The party also pointed out that "unidentified people who entered the containers" weren't questioned.
Congress blames CRPF, Delhi Police's lack of communication
Congress pointed out two major issues during the Delhi leg of the Yatra, and both were down to the lack of cooperation between the CRPF and the Delhi Police. "Secondly, as far as the Delhi leg of the Yatra is concerned, there were two significant issues- both related to the utter lack of collaboration between the Police and CRPF," the letter added.
Post of Pawn Khera sharing new letter to MHA
Rahul Gandhi violated 113 protocols: CRPF to MHA
On Thursday, the force revealed that Gandhi had violated 113 protocols since 2020. "Violations of laid down guidelines on the part of Rahul Gandhi have been observed on several occasions & this fact has been communicated to him from time to time," said the CRPF. The force is responsible for providing an inner cordon of the Congress MP's Z-plus security.
Total security arrangements were made for BJY: Delhi Police
Delhi Police also said that Gandhi did not obey the security protocols and that there were complete security layouts when the Yatra reached the national capital. Reportedly, the police had deployed many police officials in plain uniform and allegedly made a safety cordon for the Congress leader. The police claimed that the leader was also seen breaking the cordon himself.